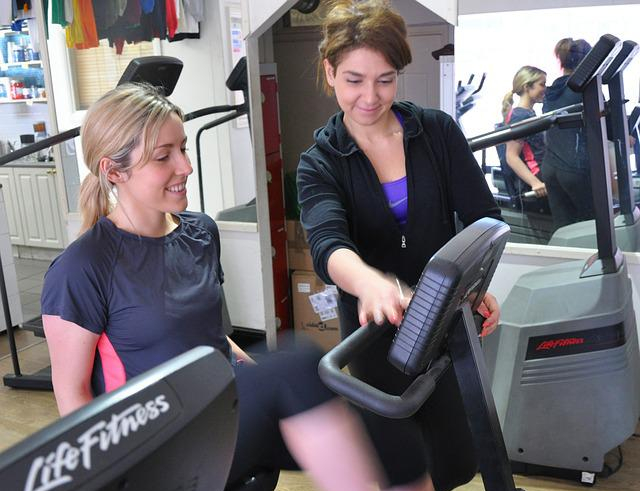 We all know someone who's made a general commitment to "get fit" as their New Year's resolution only to throw in the towel by February. Sometimes, we've been that person! Worse, research shows that over 40% of people expect to give up their goal within the month.
Whether you're new to workout goals or you're no stranger to exercise regimens, finding the right ways to improve your chances of success is crucial. Here are the tips you should know when it's time to level up your fitness goals.
1. Set SMART Goals
Sometimes, you can derail your fitness journey before it's gotten started by setting the wrong goal.
That's where SMART goals come in. Rather than outlining a vague wish, these goals lay out a plan that's specific, measurable, achievable based on your current fitness level, relevant to your interests, and bound to a set time frame.
For example, you might decide to prepare to run a half marathon in two months' time. This specific goal has a measurable distance and time associated with it. Provided you're in good shape, it's achievable, and provided it suits your fitness interests, it's relevant to you.
2. Invest in the Right Resources
Though not all fitness goals require a financial investment, it's safe to say that you might be able to upgrade your approach with the right resources.
Rather than trying to jump-start your weightlifting regimen with little experience, for example, consider working with a personal trainer. In the same vein, spending a little money to join a yoga studio might help you achieve the strength and flexibility goals you've set for yourself. If you're hoping to become skilled and fit enough to be an instructor, consider getting instructor training specific to your goal, such as this Tactical Fitness Certification | ASFA.
3. Hold Yourself Accountable
Unfortunately, even the best-laid plans fall to ruin if you can't hold yourself accountable.
For some of us, accountability is as simple as marking a calendar on the days when we succeed at our daily goal. Others might need a fitness partner, coach, or even an app to hold us accountable. You might also consider keeping a fitness journal or rewarding yourself for a job well done.
No matter what your fitness journey entails, make sure to decide how you're going to keep yourself from bailing on planned workouts and derailing your progress.
Level Up Your Fitness Goals With These Tips
Whether you're trying to start gym routines or you're working on enhancing your skills to become an instructor, these tips will help you level up your fitness goals in no time. Though it may be tempting to jump right in, sitting down to outline your specific plans and how you'll stick with them can make all the difference!
Want more helpful lifestyle tips like these? Be sure to take a look at our other articles for more information.