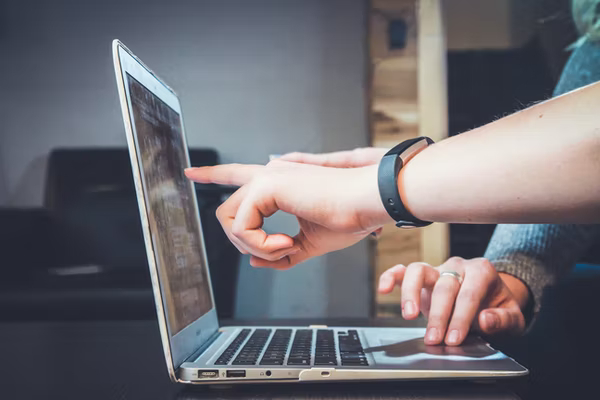 A High-Risk Merchant Account is a bank account that accepts payments only via credit and debit cards along with other electronic methods of payment. All firms are required to have a merchant account to run their business using online transactions.
Two things are quite important to operate a high-risk merchant account properly. The first is the background of an individual and the second is the business account. You may get bank verification quickly as well as online credit card processing with a high-risk merchant account as well. This is possible only if you correctly choose your processing partner.
High-Risk Businesses
High-Risk Businesses do not necessarily mean a business related to adult products or services. Various factors may put a business into the category of high-risk. Factors like a company's location, currency activities, and poor credit score history influence in categorizing an account as a high-risk merchant account.
5 Major Benefits of Merchant Account for High-Risk Businesses
Operating a high-risk business may seem difficult as it comes with various limitations. However, it is beneficial for some people. Let us now explore the advantages of using a high-risk merchant account.
High level of Protection
A high level of account protection means you have a high chance of properly maintaining your merchant account. For instance, if a merchant has regular chargeback history and crosses the threshold, their account may even get terminated.
If you have a high-risk processor, keeping a high-risk merchant account in good condition becomes easy.However, this in no way means that multiple chargebacks can be ignored continuously.
Using a high-risk merchant account makes sure that there is a higher level of security against all the potential defaults. There's an expert team that you can rely on and trust. They responsibly check and clear all your defaults without any worry.
A single chargeback, however, does not lead to account termination. All merchant account service providers have their protection and security against fraud in place. Moreover, high-risk payment processors are aware that there can be fraud incidence in the transaction process. Thus, they remain quite observant and encourage robust security measures.
This high-level monitoring secures the payment processor, as well as the merchant and even the cardholder. This allows the clients to shop freely with a calm and peaceful mind. Further, high-risk payment processors also assist help you in implementing the security measures that are available to protect them and they extend those securities to you as well.
Global coverage
A high-risk merchant can operate its business globally. This is possible by accepting a wide range of currencies from various countries that are in the low-risk category. This global coverage may assist you in growing your company at a broader range. Access to the global market undoubtedly means high exposure and opportunities to explore more.
However, this is not the case in low-risk merchant accounts. It is because they have several restrictions and these merchants are limited only to domestic purposes. On the other hand, a high-risk merchant account allows you to deal with different currencies.
You are not required to constrain your business with any kind of boundaries. A high-risk merchant account ensures protection against defaults in every currency unless they are not limited by country-specific laws.
Expansion of Business
Using a merchant account for high-risk businesses may help a person in selling a wide range of products as well as services. This is not the case in low-risk merchant accounts. This provides you with more opportunities to expand your business and earn more profit.
This also offers numerous opportunities for business growth in the long term. It promotes growth as a high-risk merchant account helps you deal with the kind of services that are not allowed in your place.
Merchant Account Reserve
If your business model requires a high-risk merchant account, it is not easy to find a financial institution to deal with you. Therefore, acquiring institutions ask for a specific deposit that acts as a security. This protection prevents any potential chargebacks and any other unexpected inconveniences like a fraud.
It is thus very important to have a merchant account reserve because it guarantees the timely payment of the processor always, even when the merchant is going through some difficulty. Even if you don't operate your business online, online payment has become an essential and inevitable part of any business infrastructure.
In this digital age of businesses, customers are now slowly inclining towards the structure of paperless payment. A merchant account enables the companies to receive payments of all sorts from their customers in various currencies.
However, if your transaction process involves high risks, it may get a little tough to have a merchant account. In that case, you have the option to approach a merchant account service provider that would provide you with a superior business infrastructure.
Easy Management of your account
Some businesses find it simple to manage their credit and debit accounts via merchant accounts. The primary reason for this is, these merchant accounts consist of highly organized information about all kinds of payments that are made as well as received. You can even check the statements online and manage your account.
Generally, keeping a track of payments gets difficult especially when the payment is made through various means. Merchant accounts also allow for International Credit Card Processing. These include credit and debit card payments, payments using mobiles, etc.
A merchant account undoubtedly enhances your productivity level and saves your time, which goes into complicated accounting calculations. It is an all-inclusive payment mechanism that strengthens your platform. This is the reason entrepreneurs from all over the world are embracing these payment platforms.
Things to consider for a High-Risk Merchant Account
The following points must be anticipated in case your high-risk merchant account service provider fails to ensure any of these things.
High-responsive support
Dedicated team
No additional charges
Anti-fraud tools
High security
Accepted business models
Conclusion
High-risk merchant accounts are beneficial to your business or not depending on your business as well as the transaction types. A high-risk merchant account helps you grow fast. You only need to invest a big amount for opening your account.
You just require a company that sells services related to high-risk merchant account quite explicitly and help you in setting up your business. Thus, you must carefully select your credit card processing partners for high-risk business and merchant account service providers.