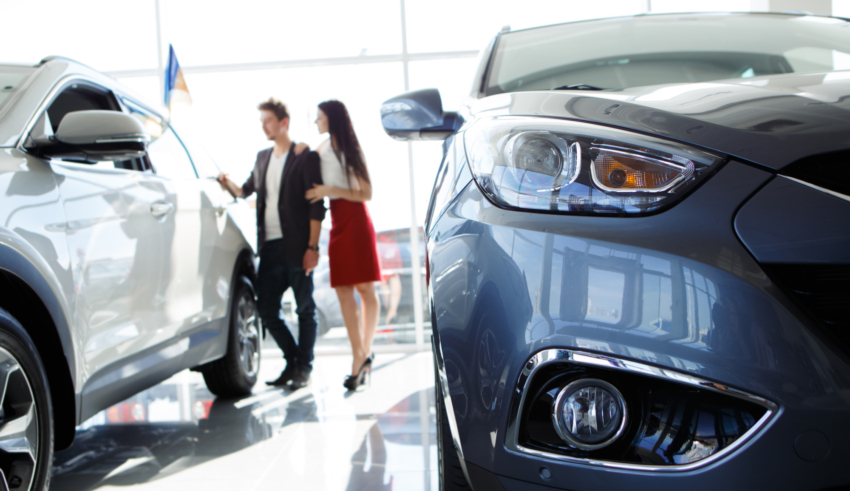 couple chooses the car. Attractive couple chooses a car
Selling a car online is as much about the visual appeal as it is about the mechanical condition of the vehicle. A visually striking car can capture the attention of potential buyers, making your listing stand out in the crowded online marketplace. Here, we outline five easy steps to enhance the visual appeal of your car, ensuring it not only attracts but also captivates the eyes of prospective buyers.
Professional Detailing
One of the fundamental steps in preparing to sell car online is giving it professional detailing. This process involves a thorough cleaning, waxing, and polishing of the car, both inside and out. A professionally detailed car boasts a shiny exterior, clean wheels, and an immaculate interior, all of which are crucial in creating that crucial first impression. Consider seeking professional services to ensure every nook and cranny of the car is attended to with precision.
Minor Repairs and Touch-ups
A car with visible scratches, dents, or chipped paint can be a turn-off to potential buyers. Investing in minor repairs and touch-ups can significantly enhance the car's visual appeal. Consider fixing dents, repairing scratches, and, if necessary, a fresh coat of paint to restore the car's sheen and luster. These minor adjustments can transform the visual aesthetics, making your car a compelling option for buyers.
Upgrade or Restore Car Accessories
Accessories like floor mats, seat covers, and steering wheel cover play a significant role in the car's interior aesthetics. Consider replacing worn-out accessories with new ones or cleaning and restoring them to improve their appearance. The aim is to present an interior space that is clean, orderly, and inviting, creating a positive visual impact on potential buyers as they browse online listings.
Optimal Photography
In the realm of online sales, images are your most potent tool to attract buyers. Capture high-quality, well-lit photos of your car from various angles. Focus on the exterior, interior, engine, and any special features. Consider employing professional photography services or tools to enhance image quality. The objective is to present the car in a manner that accentuates its visual appeal and highlights its best features.
Visual Content Enhancement
Beyond basic photography, consider incorporating visual content enhancement techniques to make your images pop. This can include the use of editing tools to adjust lighting, contrast, and clarity, making each image visually striking. The use of creative yet authentic visual presentations can make your listing stand out, attracting more views and, subsequently, more inquiries.
In Conclusion
The journey to sell a car online is punctuated by the presentation of the car. A visually appealing car not only attracts attention but also builds confidence in the quality and condition of the vehicle. Each step towards enhancing the visual appeal is a stride toward making your listing compelling and convincing. In the competitive online car-selling landscape, visual presentation is not just an option; it is a necessity. It's about transforming the ordinary into the extraordinary, turning a glance into a stare, and an inquiry into a sale. When executed meticulously, these five steps can be the catalyst that propels a listing from being one in a million to being one in a million.