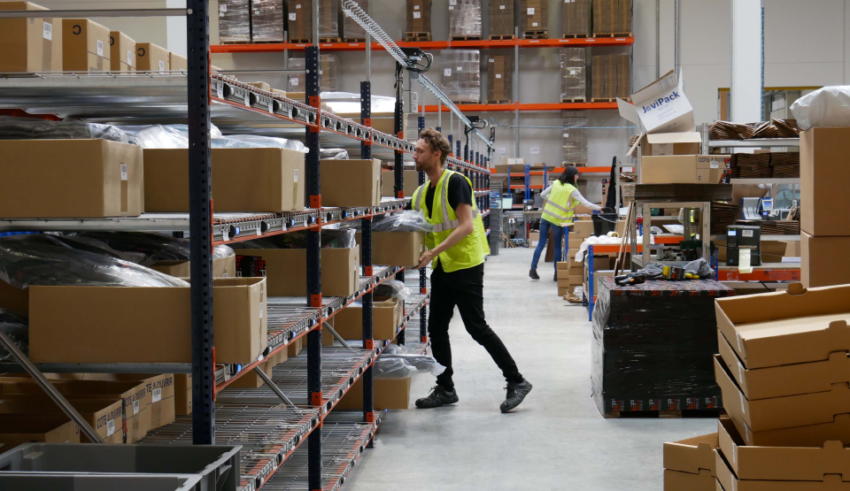 As an online store owner, you already have your hands full of numerous responsibilities. Upgrading the core product, implementing tips and tricks to broaden your reach, working on the R & D and many such things are already on the plate.
While doing all these, you must also ensure the orders reach the customers on time and in the best condition. Shouldering all these responsibilities isn't an easy task. It's always better to have a well-experienced team share the responsibilities and help the business soar.
Pick and pack fulfilment is one segment where you can delegate the responsibilities and let them handle safe and timely order deliveries. It will take away a huge burden from your shoulders and make your customers satisfied due to the timely order delivery. However, there are many distribution and warehousing companies, and it isn't easy to find the best one for your business.
With this guide, we intend to give you the best tips to skim the pick and pack logistics and find the suitable one for your business.
What Is Pick and Pack Logistics?
Pick and pack is an eCommerce fulfilment method that makes delivering small orders quicker. It involves picking the correct number of packets from the warehouse shelf and packing them into proper cases or envelopes. The workers can then address specific customers and send it to shipping.
When the workers in the warehouse store the products categorically, the pick-and-pack procedure saves handling time and is easy to perform. It's also light on freight costs.
9 Tips to Find the Best Pick and Pack Fulfilment?
There are many pick-and-pack logistics, but finding the one that is best suitable for your unique needs is crucial. Always partner with a company that understands your needs and can serve the customers accordingly. It will benefit your business substantially, so always be wary of who you are dealing with. Here we present the 9 tips that can help to find the best pick and pack fulfilment for your business so that you can serve the customers better-
Know Your Needs
The first step in finding the best pick and pack logistics is understanding your unique needs. What type of products do you need to ship? How often do you need to ship them? What is your budget? Answering these questions will help you to narrow down your options and find a
service that's right for you.
Enlisting your unique needs can help skim the search because you will only have to find the company that provides the best of what you need.
Do Your Research
Once you know what you need, it's time to start researching different pick and pack logistics. You can begin by typing Melbourne's best pick and pack services on the search engine and get the contacts. After that, you can read through the reviews of each company to understand their services and find their customer's opinions. You can get in touch with the companies that have more positive reviews.
Industry Experience
Entrusting any provider with your shipment may not be the right choice. You must always find the ones with relevant experience handling your domain's customers. The fulfilment services must have previous experience working with businesses like yours and should be able to lend strategic guidance.
Compare Services
Not all pick-and-pack logistics work similarly. Some specialize in shipping certain products, while others may have different pricing structures. Take the time to compare different services to find the one that best meets your needs.
Consider Location
Where is the company located? If you need to ship internationally, you'll want to ensure the company you choose has experience shipping to your destination. Conversely, if you're only shipping domestically, there's no need to pay for an international shipping service.
Consider Shipping Times
How fast do you need your products shipped? Some companies guarantee same-day or next-day shipping, while others may take a few days longer. Make sure to ask about shipping times before making your decision.
Get a Quote
Once you've narrowed your options, get a quote from each company. It will help you compare prices and get an idea of how much the service will cost.
Read the Fine Print
Before making your final decision, read the fine print carefully. Some companies charge hidden fees, so you must be aware of all the costs associated with the service before agreeing to anything.
Choose the Right Service
Now that you've done all your research, it's time to choose the right pick-and-pack service for your business needs! By following these tips, you'll be sure to find a reputable company that can provide quality service at a fair price.
In A Nutshell
Picking and packing is an important part of logistics, but finding the right service provider for your needs can be tricky. By doing your research and comparing different companies, you can be sure to find a pick-and-pack logistics that's right for your business.
Partner with Melbourne's Best Pick and Pack Services
Efficient Services Group, the best Pick and Pack Logistics in Melbourne, invests itself in the best interest of our clients. We are constantly upgrading and seeking innovative approaches to excel at speedy and safe delivery. We look at your products as ours and ensure to handle them with utmost care while packing, shipping and delivering. All we need is the satisfaction of your customers. For leading pick and pack logistics in the U.S., visit https://redstagfulfillment.com/order-fulfillment/.