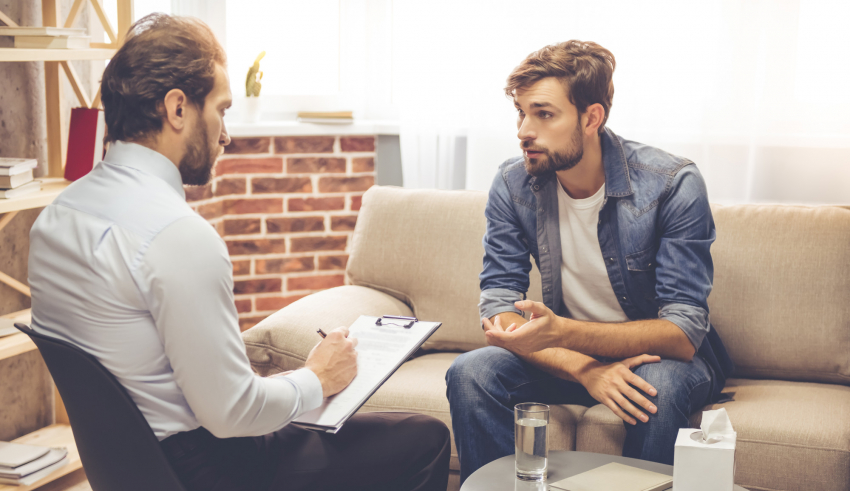 Handsome young man is sitting on couch and talking to the psychologist while doctor is making notes
Addiction to opioids has become a significant problem in the US. According to statistics, around 17% of adults in the US have access, and nearly 4 out of 5 misuses them.
So how do you find the right addiction counselors for yourself or your loved one? We want to address that question with this article. We want to delve into three tips you should use when choosing a counselor.
With this guide, you'll be able to make more confident choices. This can help you or your loved one's treatment go smoother.
Let's get started.
What Is Addiction?
Addiction is defined as a person's lack of ability to stop using a substance or engaging in an activity, even though doing so is harmful to one's physical and mental health.
Moreover, according to experts, addiction can be classified as chemical or behavioral. Chemical Addiction involves substance abuse, while Behavioral Addiction involves repetitive and compulsive behaviors.
Understanding what addiction is and what type of addiction one has will help you in finding the right counselor.
3 Tips for Finding the Right Addiction Counselors
The initial step is to identify what kind of help you need. Do you need inpatient or outpatient care? Are you seeking help with a specific addiction, such as alcohol, drugs, gambling, or food? Once you know what you need, you can start to look for an addiction counselor.
There are a few things to keep in mind when you're looking for an addiction counselor.
First, make sure you find someone who is licensed and accredited. You can check with your state's licensing board to verify the counselor's credentials.
Second, find a counselor with experience in treating your specific type of addiction. Ask the counselor about their addiction treatment philosophy and whether they use evidence-based treatments.
And third, make sure you feel comfortable with the counselor you choose. Remember that you or the patient need to open up and discuss personal and sensitive issues. Finding someone you can trust and feel comfortable talking to is essential.
You can ask your doctor for a referral, or you can search online for counselors in your area. You can also check with your insurance company to see if they have any recommendations.
Once you've found a certified addiction counselor you're interested in, take the time to call and ask them about their experience and approach to treatment. This will help you narrow down your choices.
Why Consider Residential Treatment?
Residential treatment can be an effective way to recover from addiction. It provides 24-hour care and support. They can give you the structure and discipline you need to stay sober.
If you are interested in a residential tricare addiction treatment facility, ask your potential counselor if they offer this type of care.
This Guide Will Help You or Your Love One Defeat Addiction
If you or a family member are struggling with addiction, it is essential to seek help from a qualified professional. Use these tips to find addiction counselors who can help you on your journey to recovery.
A licensed, experienced counselor you feel comfortable with and can trust is the key to overcoming addiction.
If you find this post helpful, please keep reading for more great content.