In the Netherlands, there is a high probability of visiting Amsterdam, the capital. Amsterdam is close to the center of the Netherlands in the province of North Holland. However, this is one of the biggest and most famous places in the country. There is plenty to do for tourists here, but what are the tourist traps and what not to be missed when you get there? Find here what we think are the top 5.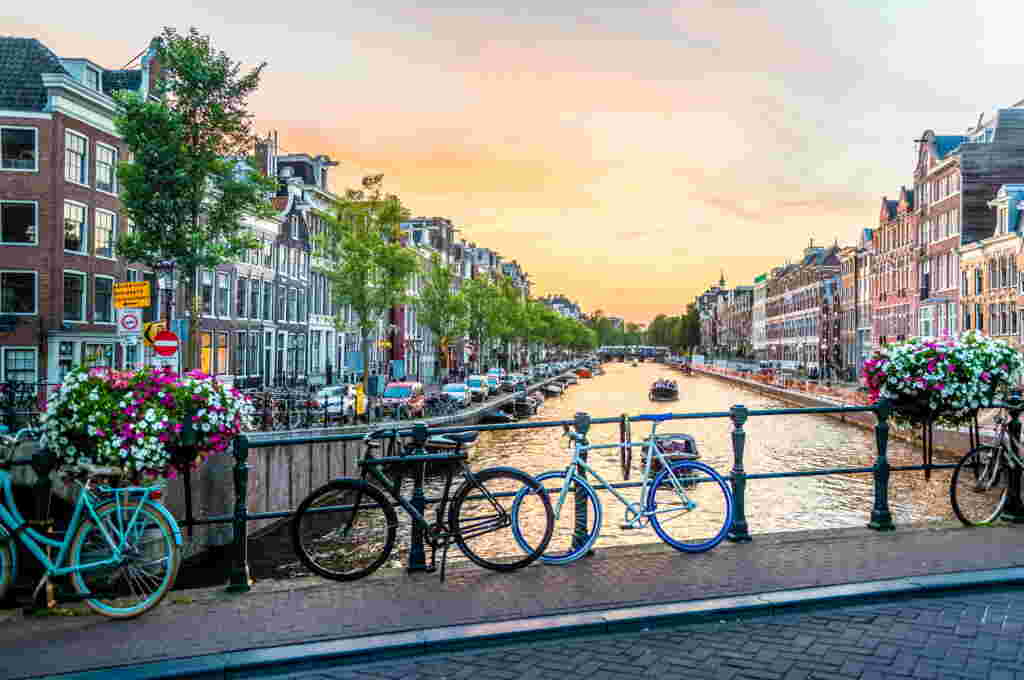 Take a bike for a ride
; Dutch are famous for cycling. You may have seen photos or videos of the Netherlands where there are cycle lanes and cycle paths everywhere. Given that the Netherlands is relatively small, it makes sense for the bicycle to be the most convenient and environmentally friendly mode of transport to avoid heavy traffic due to development problems in a densely populated country.
Amsterdam is not very car-friendly, and although there is public transport available, the most common mode of transport is by bicycle. As you explore all that the city has to offer, you can go from one place to another, visit a park or get some chips. Be sure to bring your own bike.
Visit museums, galleries, and other cultural attractions
Amsterdam is rich in culture. The Anne Frank House, the Van Gogh Museum and the Rijksmuseum are probably the most famous. Madame Tussauds has wax statues of many famous people if you're looking for something else. Visiting the Museum Square is also a pleasure; there are many different museums, galleries and street art.
You should go to the 'Jordan' area if you are interested in other types of culture such as seeing the way of life of the local people. It is one of the most famous districts of Amsterdam in the Netherlands. There is so much to discover that it is easy to get lost for weeks.
Other famous things to do when you are in Amsterdam are probably to visit "die Wallen" (red light district) or to visit a café. Earlier, these places were very dilapidated, but now they are quite safe and popular with tourists, especially in the city centre. However, an important aspect of the city's overall security is its penchant for pickpockets.
The largest flea market in Europe
IJ-Hallen is the largest flea market in Europe. You can find almost anything at a very reasonable price. About 800 stalls sell used products, clothing, electronics and delicious food. Many locals shop at this shop too as the prices are unbeatable.
Here you will also find delicious dishes. In the Netherlands there is a great variety, the result of the rich mix of cultures, and the standards are also quite high.
Explore the canals
It's very developed and only tourists do, but it's worth mentioning. Amsterdam is known for its canals, and even locals are obliged to cross them at least once in their lives. It offers spectacular views of the city and there are several types of cruise ships to choose from. There are even cruises with bar and restaurant on board.
With a little money you can rent a private boat with captain and champagne for about 200 euros.
All of the rest of the Netherlands
The Netherlands is small, use it to your advantage! Because although it is small, there are plenty of all kinds of cities, towns, nature and beaches! Whether you like exploring caves, sunbathing on the beach, surfing or sailing, watching rare birds in nature parks, or you are interested in history and want to see the castles, it's all here and easily accessible in one day by car or public transport.
So don't walk the same streets anymore, explore the whole country! Public transport, roads and car rental are very reliable, so there's no reason to stay in the same place. In addition, most people in the Netherlands, especially young people, speak English quite well. Therefore, the language barrier should not be a problem. Enjoy your stay and bring some cheese.
You may also like – DTR Full Form