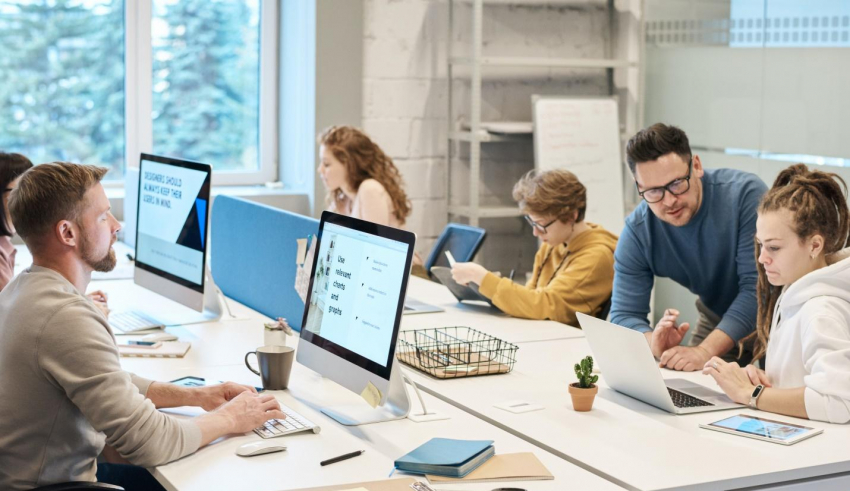 Outsourcing IT is shifting your technology department's workload from in-house employees to outside vendors.
IT Outsourcing has become progressively popular with businesses over the last few years, especially in the information technology sector.
Businesses see you outsourced IT as a way to cut expenses and focus on their core competencies. There are various IT outsourcing types, including Software as a Service (SaaS), Cloud computing, and Contract operations.
With technological advancements and innovations across all industries, businesses now have more opportunities than ever to outsource processes and services.
Outsourcing IT Support can lower costs, increase efficiency, speed up innovation, and help you stay on top of new technologies.
This article explores why you should outsource IT services in your business. Read on to discover how outsourcing can improve your company's performance!
There are several benefits to outsourcing your IT department. Here are some of them:
1. Increased Productivity
Companies are often forced to hire temporary workers due to staff shortages. It means that these workers are underutilized. If you outsource your IT project, you can avoid hiring temporary workers and instead focus on growing your business.
By outsourcing, you can ensure that your team members are highly qualified and skilled. With this approach, you can expect higher productivity levels.
2. Improved Quality Control
Quality control is essential for any successful business. By outsourcing the development of complex applications, you can maintain a high level of quality assurance.
To achieve this goal, you can assign multiple teams to each application and give them specific roles, such as testing and debugging. It allows you to monitor progress and identify problems early on.
3. Reduced Risks
When you outsource, you eliminate the risk of human errors. Humans make mistakes, especially when working with complicated systems.
As a result, you may face downtime and lost revenue. However, outsourcing eliminates these issues since developers are experts in their field and follow strict guidelines.
4. Faster Operations
You can get more done when you outsource your IT needs in less time. For example, when you hire a developer, they can work on your project immediately.
If you hire a local employee, you would need to train them first. Then, you'd need to wait until the employee was ready before assigning them a project.
With this approach, you can complete projects in half the time compared to traditional methods.
5. Better Communication
Another benefit of outsourcing is better communication. When you outsource, you can communicate directly with your developers.
They'll understand your instructions and provide feedback on how to proceed. The process is much simpler because there are no language barriers involved.
6. Higher Customer Satisfaction
Customer satisfaction is key to success in any industry. Since outsourced developers are based overseas, they tend to be more flexible and responsive.
As a result, customers receive excellent service. Additionally, they won't feel pressured to deal with difficult situations.
7. Cost Savings
The most significant advantage of outsourcing is that it saves money. When you outsource your IT requirements, you can reduce overall operating costs by cutting back on payrolls and other related expenses.
Since you don't have to pay salaries, training, insurance, and other related costs, you can save money.
8. Improved Security
Security breaches are common in organizations. For instance, hackers may target your company's website and steal confidential information.
However, outsourcing prevents security threats since developers are located in another country.
9. Access To New Technologies
Outsourcing gives you access to new technologies. You can use innovative software solutions without having to invest in expensive upgrades. Additionally, you can benefit from the latest trends by using cutting-edge technology.
10. Added Flexibility
Flexible work hours allow you to meet deadlines and stay productive throughout the day. You can change direction quickly if needed when you outsource your IT needs.
For example, if you decide to launch a mobile app, you can send it to a developer. Thus, you can adapt quickly to changing market conditions without compromising quality. Outsourcing is an excellent option for businesses looking to grow and expand. It's an intelligent decision that will benefit your organization in the long run.
Conclusion:
Outsourcing has become one of the most popular trends in recent years. Many companies outsource their technology and software development projects to offshore firms to save costs.
IT outsourcing is becoming increasingly popular as an alternative to hiring employees. Companies realize that outsourcing helps them cut overhead expenses, improve quality control, minimize risks, and speed up operations.
In addition to cost savings, outsourcing offers several benefits. If you're interested in outsourcing your IT, check out our website. At House Of IT, we have a team of experienced professionals who can help you with all your IT needs.
We offer a variety of services. We provide affordable services at competitive prices. We also guarantee high-quality results. Contact us today to learn more about our services.