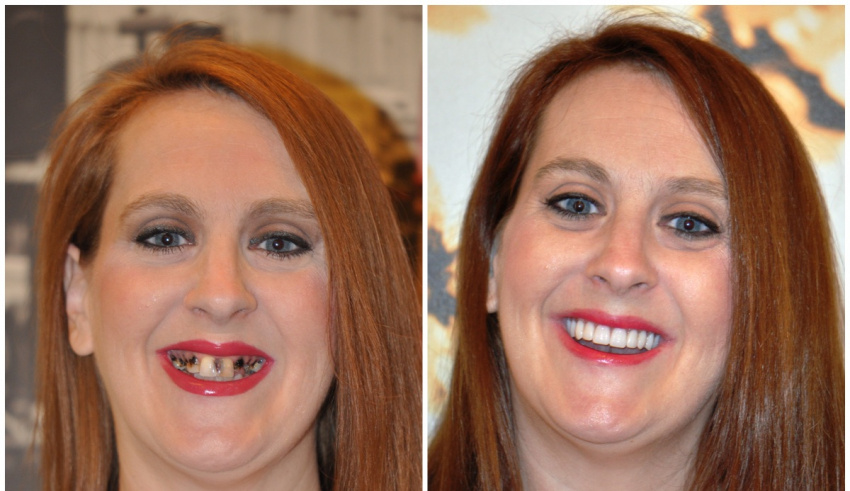 Are you considering dentures or dental implants? Each option has its pros and cons, so it cannot be easy to decide which is the best choice for you. In this blog post, we will compare dentures and dental implants and help you decide which option is right for you.
What Are Dentures?
The dentures are movable replacements for missing teeth and surrounding tissues. They are specially made to resemble your natural teeth closely and can significantly improve the appearance of your smile. Dentures can also help restore chewing function and speech. There are two types of dentures: complete and partial dentures. If you have lost all teeth, a complete set of dentures will be the only replacement option, while partial dentures are used when some of your natural teeth remain.
Dentures are made of a plastic base that fits over your gums. They can be lined with a softer material for added comfort. The teeth are usually made of porcelain or plastic. Dentures must be removed on a daily basis for cleaning and stored in a safe place when not in use. Moreover, brushing your gums, tongue, and palate every morning and night is essential to help keep them healthy.
Dentures may take little time to get used to, and you may experience discomfort and soreness during the adjustment period.
What Are Dental Implants?
Dental implants are described as titanium posts surgically placed into the jawbone where the tooth is missing. A dental implant is then used to anchor artificial teeth (crowns) in place. The procedure for dental implants begins with a consultation with your dentist to see if you are a candidate for them. In the first phase, the dentist will take x-rays and measurements of your mouth so that he can create a treatment plan. The next step is to have surgery to place the implant posts into your jawbone. The entire process usually takes six to eight months from start to finish, and most patients report feeling minimal discomfort.
How Dental Implants Are the Healthier Alternative to Dentures?
Dental implants are quickly becoming the preferred choice for those seeking to replace missing teeth. Unlike dentures, which can slip and cause pain, teeth implants are permanently anchored to the jawbone. This provides a more secure fit and helps preserve the mouth's natural shape. In addition, dental implants don't require adhesives, and they're much easier to clean than dentures. Implants also stimulate the jawbone, helping to prevent bone loss. Implants totally look, feel, and function like natural teeth – making them virtually indistinguishable from your other teeth.
Also, they are simply easy to care for and do not require special cleaning solutions or tools. In addition, they are highly resistant to tooth decay and can last a lifetime with proper care. For all these reasons, dental implants are the healthier choice for replacement teeth. As a result, dental implants offer a more comfortable and natural-looking solution for those missing one or more teeth.