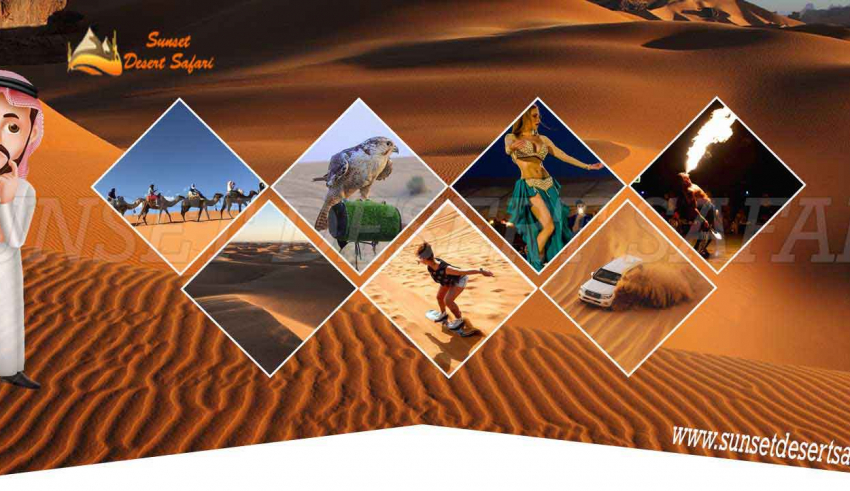 If you're looking for an unforgettable vacation destination, look no further than Dubai. This Arabian city is home to some of the most famous attractions globally, including the Burj Khalifa, the world's tallest building, and the Dubai Mall, the world's largest shopping center. You can also explore Dubai's desert landscape, including taking a Desert safari Dubai ride through the dunes. There are many tourist attractions in Dubai:
Burj Khalifa
Burj Khalifa is undoubtedly the most famous attraction in Dubai. This towering skyscraper stands at a whopping 828 meters high and is a must-see on any traveler's itinerary. Visitors can opt to ride the world's fastest elevator, which takes them from base to summit in a mere 60 seconds. On a seasonal basis, visitors can also enjoy spectacular views of Dubai on our outdoor observation deck, as well as indoor galleries and exhibitions that showcase the building's architecture and design.
Dubai Mall
This beauty is located at one of Dubai's busiest intersections. Dubai Mall is home to more than 1,200 stores, including all your favorite brands, such as H&M and Sephora, as well as over 300 restaurants and cafes where you can indulge in all sorts of cuisine. The mall also features an Olympic-size ice skating rink, a 22-screen cinema, and more.
Desert Safari Dubai
The Desert Safari Dubai offers an unforgettable experience for visitors to explore the vast desert landscape and its unique culture. Travelers can choose from various safaris that provide different levels of excitement, including dune bashing, camel riding, traditional Emirati meals and tea, henna tattoos, and more. There's even a chance to watch the stunning Arabian sunset over the desert horizon.
The Palm Jumeirah
Dubai's most iconic landmark, The Palm Jumeirah, is an artificial island shaped like a palm tree. It offers incredible views of the city skyline and is home to some of Dubai's most luxurious resorts.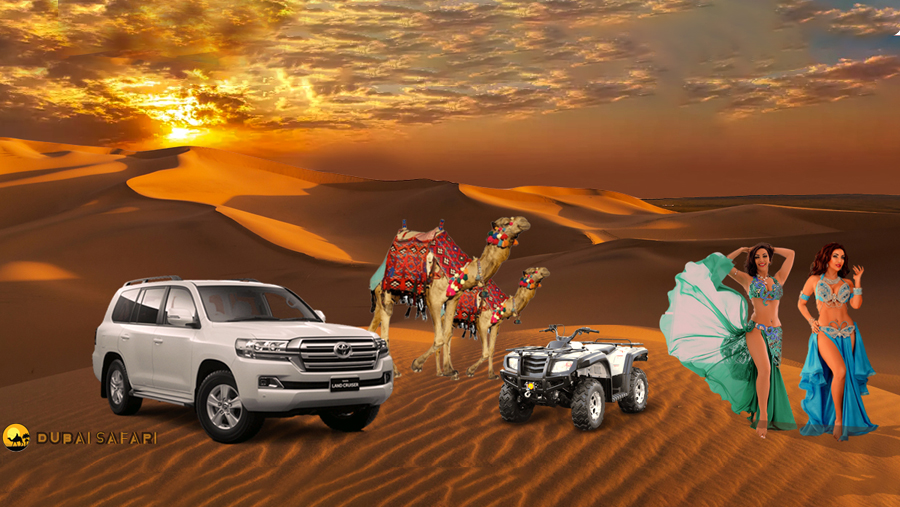 Dubai Marina
Another popular spot for tourists, Dubai Marina, is an artificial canal famous for its high-rise towers and yachts. On the boardwalk, tourists can stroll or enjoy dinner at one of the many restaurants and cafes.
Burj Al Arab
Dubai's most luxurious hotel, the Burj Al Arab, stands on an artificial island and is often called "the world's only seven-star hotel." It offers stunning views of Dubai's coastline and is home to several fine dining restaurants, luxury boutiques, a spa, and an outdoor pool deck with private cabanas.
Dubai Camel Racing
Camel racing is popular among many Emiratis, and it is a traditional spot known among all. Visitors can enjoy this activity at the Al Marmoom Desert Race Track on the outskirts of Dubai.
Why is It Splendid To Visit Dubai? 
Dubai is a city that offers something for everyone. From its world-famous shopping malls and luxury hotels to its incredible attractions like the Burj Khalifa and Desert Safari Dubai, there's plenty to keep you occupied during your visit. Add to that the city's warm weather and hospitable locals, and it's easy to see why tourists flock to Dubai.
It can't get better than to check out some of Dubai's famous adventure sports? There's everything from skiing and snowboarding to sand surfing and camel racing. Or, if you would prefer a more relaxed experience, why not take a stroll through one of the city's beautiful parks or go for a shopping spree at one of its world-class malls?
We promise you won't be disappointed. No matter what you do in Dubai, we promise you won't be disappointed. So what are you waiting for? Start planning your trip today!
How to visit Dubai?
UAE's capital city is Dubai, and one of the seven states that make up this country. It's known for having sweltering summers, which last from June to September, so it's best visited from November until March when temperatures are much more bearable.
There are many ways to get into Dubai, such as flying, driving, or even walking but perhaps the most popular way is by taking a seaplane. This sleek aircraft takes you from the airport directly to Burj Al-Arab Jumeirah, a five-star hotel that towers majestically over the coast.
Upon arriving at your destination, you can choose from many options of getting around, including taxis, buses, or even riding a camel. If you want to see Dubai like a local, hiring a car and driving it yourself will be the best option. Be sure to maintain a low-speed limit because police enforcers always monitor people on the road.
For more info click on the link
Final Words
When it comes to exotic places to visit, then Dubai is the place to be. It has something that will appeal to everyone. Whether riding on a camel or taking a sky ride up Burj Al-Arab Jumeirah, Dubai is truly unique. You can book your tickets now.