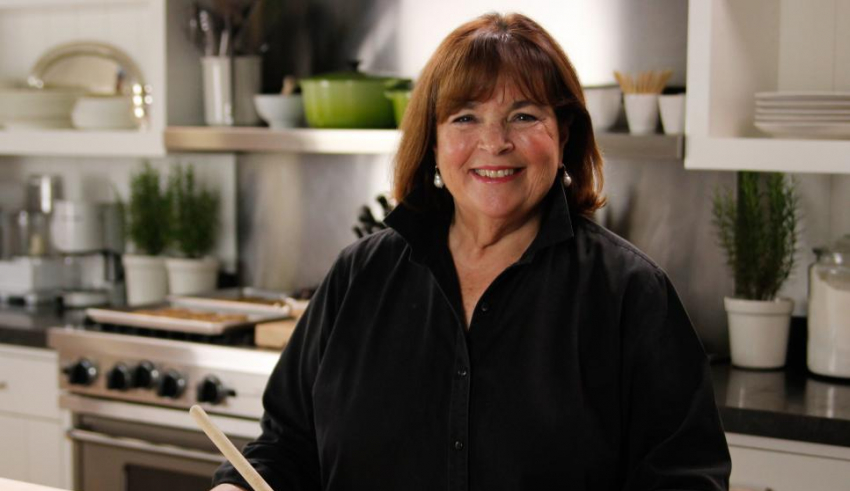 Foods are the most fundamental requirement of humans. Food is the priority that helps man to survive and lead a healthy life and so almost every human gets thrilled with the mention or observance of food. Based on this human sensory many content creators take inspiration and create shows based on food and cooking. Over the last few decades, many shows have been aired on television that revolve around the theme of food, and one such overtly popular show was Man vs. Food.
Man vs. food was such a popular and widely accepted show that when it went off the air for a few years and returned with a change of host, its fan went haywire and the search continued for what happened to adam from man vs food? Man vs Food was a cult show aired in the year 2008 and hosted by actor and food enthusiast Adam Richman.
Man vs Food: A sneak peek
The show, Man vs Food saw Adam Richman traveling to different cities in America and visiting local restaurants and taking up the food challenge. Richman explored several restaurants in search of the unique "big food" of every city and devoured it. He was also involved in food challenges where he needed to taste either "hot and spicy" or "large quantity" foods as a challenge. Richman, during his travel to the various cities and visiting the local restaurants, engaged in meeting the local chefs for restaurant owners to know all about the popular, special, or most ordered dishes. He also presented a brief on the local community and gave a sneak peek into their lifestyle and food experiences.
The most interesting part of the show was when Richman introduced the challenge for the day by pretending to be a fictional character to psych himself off the upcoming food challenge. He concluded each episode with a fake press conference where he answered questions about the challenges and posed as if it was a sporting event that just concluded. Once in an episode, Richman and 40 other regional eaters attempted to create a Guinness Record by eating a 190-pound burger in two hours. However, they were unsuccessful as, by the end of two hours, around 30 pounds of the burger were still left.
Adam's Controversial Statements
Richman was the guiding spirit of the show who carried the show swiftly with his ease of communication and enthusiasm for good food and trying different cuisines. So, when after four successful seasons the show returned without Adam for its fifth season in 2017, it sparked gossip. Although, it was then promoted that Adam had moved on to other food shows and so Casey Webb, an actor and food enthusiast, took over to keep the show going. But what apparently happened was that Adam needed to be kept away from the show, or else his controversial reputation might affect its popularity.
When searching for the reasons for Adam missing from the fifth season of Man vs food or simply typing what happened to Adam from man vs food?, we come across some debatable stuff related to Adam. It was around 2014 when Adam was gearing up for yet another Food show with the same channel and he planned to get healthier and lose all the extra kilos he gained during his journey at Man vs Food. He posted about his healthy initiative on social media with a hashtag of "thinspiration" which sparked the controversy.
This particular word glorifies unhealthy and extreme weight loss and was a banned term across social media platforms. So when Adam used the word, he was called for using this prohibited hashtag without acknowledging the negatives of the same. In addition, Richman's reaction to the critics and the comments of the general public was far from apologetic, which sparked further controversy. And by the time Richman came out clear about his reaction and apologized wholeheartedly he had lost his upcoming show and also the chance to host Man vs Food. Although Richman associates his absence with his goal for a healthy body, to date it remains subject to debate what really saw the distance between Adam Richman and Man vs Food.
Food Shows to Cooking Games
The popularity of such show have always intrigued children in more ways than we can think. Many children were influenced by Richman and took to eating challenges whereas others took the charge of the chefs and decided to take over cooking endeavors. In the midst of all these food and cooking activities, the gaming industry introduced cooking games for kids and adults.
These games are engaging and interesting, along with being knowledgeable, as the gamers are introduced to a variety of cuisines and recipes and exposed to the multi-tasking activities of a kitchen. Playing the kitchen games is sure enough to spark some creativity and excitement within children and can also ensure the parents that their children are far from violence-inducing games.
Bottom Line
To conclude, we can say that these food shows have contributed largely to the gaming industry as they remain instrumental in introducing cooking games for kids. If you are looking for a cooking game for your child, then download Star Chef 2, which is a restaurant game which exposes your child to both cooking and managing a restaurant effectively. Your child can learn something from his/her gaming session which will be helpful in their life journey.