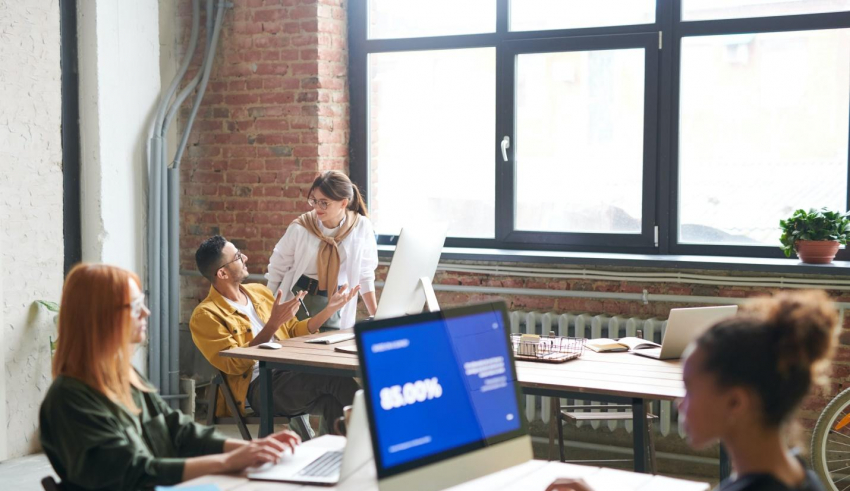 For many entrepreneurs, the appeal of owning their own business is hard to resist. The thought of being in charge, setting their own hours, and reaping the rewards of their hard work is very appealing. However, starting a business from the ground up can be difficult.
Many risks are involved, and the odds of success are slim. Franchising offers a great alternative for entrepreneurs who want to be their own bosses. When you franchise, you are essentially buying into an existing business model that has been proven to work.
This allows you to minimize risk and focus on running your business rather than worrying about all the details of starting from scratch. Franchising is also a great way to get support and advice from experienced professionals.
A brand is more than just a logo or a name; it's the promise of a certain level of quality and customer service. That's why getting it right from the start is important.
But what do you do once you've established your brand and you're ready to grow? Here are several ways you can expand your brand to reach new customers and grow your franchise:
Create A Compelling Website
Your website is often the first touch point potential customers have with your brand. It's important to make sure that your website clearly communicates what your brand is all about. Design your website to be easily navigated and informative for potential customers.
Use Social Media
Social media is an excellent way to connect with potential and current customers while also promoting your brand. Make sure you are active on the social media platforms that your target market is using.
Develop A Strong Visual Identity
Your logo, color palette, and other design elements should be unique and reflective of your brand personality.
Consistency is key here; ensure your visual identity is applied consistently across all your marketing materials, from your website to your social media accounts to your email newsletters.
Develop A Marketing Plan
A marketing plan will help you focus your efforts and ensure that you reach your target market. Without a plan, wasting time and money on marketing activities that don't produce results is easy.
Create Compelling Content
Whether it's a blog post, an infographic, or a video, your content should be interesting, informative, and engaging.
It should be connected to your target audience in a meaningful way. Share your content across your channels, social media, email marketing, etc., to reach as many people as possible.
Connect With Influencers
Influencer marketing is a great way to expand your reach and get your brand in front of new people.
Find influencers in your industry who are passionate about what you do and see if they're open to collaborating on a project or promoting your brand to their audience.
It's a win-win; they get exposure to a new audience, and you get exposure to their audience.
Host An Event
Events are a great way to connect with potential and current customers in a face-to-face setting.
They can also be a great opportunity to show off your brand and what it's all about. If you're planning on hosting an event, make sure you promote it heavily both online and offline to ensure that as many people as possible are aware of it.
Sponsor A Local Event Or Team
Sponsoring a local event or team is a great way to get your brand in front of new people. It's also a great way to show your support for the community in which you do business.
When choosing an event or team to sponsor, make sure it's something that your target market would be interested in.
Get Involved With Charities
Getting involved with charities is a great way to give back to the community and raise awareness for your brand. When choosing a charity to work with, ensure it aligns with your brand values.
Offer Coupons Or Discounts
Coupons and discounts are a great way to attract new customers and get existing customers to come back for more.
If you offer coupons or discounts, make sure you promote them heavily so that as many people as possible are aware of them.
Be Sure That Your Employees Are Promoting Your Brand In A Positive Way
Your staff are often the face of your brand. Ensure they represent your brand well by providing excellent customer service and living up to your brand values. Also, ensure their success with training and useful resources.
Conclusion
Creating a recognizable and consistent brand is vital for the success of any business. It sets you apart from your competitors and helps you attract new customers. Following the tips above, you can be sure of how to expand franchise business.
At Kelly Webmasters & Marketers, we understand the importance of branding and can help you build a strong brand for your business. Let us help you propel your business to success.