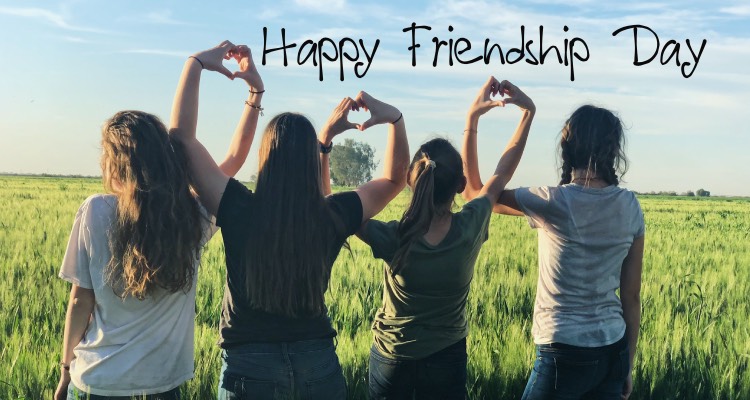 Being friends means that you know an individual inside out and can trust them fully. In fact, the word 'friend' stems from 'fido' which means to have faith in another human being. Friendship is a bond that might be unbreakable, but it is also something that needs to be nurtured. So, when you have so many friends who mean so much to you all at once, what do you do? You celebrate! And how do you celebrate? With gifts of course! But fear not, these are no ordinary gifts. These are friendship day gifts that show you care about your friend and their relationship with you.
And even if your budget for this special occasion is limited, there are plenty of cheap yet thoughtful options available. With just a little bit of research and brainstorming, we're sure that you will find the perfect gift for each person on your list – no matter what their interests may be or how well you know them.
Why not a bouquet of flowers?
For many, flowers are a given for this special occasion. However, not all flowers are created equal, and there are some that are more appropriate for friendship day than others. For example, red roses are often associated with romance, but they are not necessarily the best choice for friendship day. If you are not sure which types of flowers are best for this occasion, consider going with a classic bouquet of mixed flowers in pastel colors like pink and white. For those who want something truly special, there are even bouquets that come with a message already attached. You can find these online or in your local florist's shop.
A friendship bracelet or ring
Friendship bracelets are a classic gift that is perfect for two friends who want to show one another that they care. They're also a great gift for friends who live far away since you can send them a bracelet and have them send you one back. Plus, a bracelet is small enough to fit in a letter if you want to mail it to someone special. If you are unable to find a friend a bracelet in person, there is always the option of purchasing a friendship ring online. This gift will last longer than a typical friendship bracelet as it is designed to be worn on the finger.
A coffee mug or travel mug
A poster or framed print with a meaningful quote that your friend can pin up in their office or home. A framed sketch of the two of you together. A deck of cards that has a special meaning to you both. A book that is related to one of your friend's hobbies. A calendar with your friend's favorite quotes or images on each month.
A personalized necklace
A personalized necklace is the perfect gift for a friend who you have known for a long time or who means a lot to you. You can have a necklace made with your names on it or get a charm with a special symbol like a heart or infinity sign. This is a gift that will last a lifetime and can be passed down to friends' children when the time comes.
Keychain or pen with your names on it
A keychain or pen engraved with your names is a gift that is sure to be used often. If you have a friend who is always misplacing their keys, a personalized keychain attached to a house or car key is a great way to help them stay on top of things. If your friend works in an office and uses a pen often, a pen with both of your names on it will help them to never forget who they are writing for.
A t-shirt or hoodie with a message
If your budget only allows for one gift, a t-shirt or hoodie with a thought-provoking message is sure to be appreciated. A good rule of thumb is to choose a gift that has a double meaning. This way, your friend will appreciate the gift more with each wear. For example, if your friend loves to travel, a shirt that says 'Home Is Where the Adventure Is' will be a great choice.
Conclusion
Friendship day is a great opportunity to show your friends that you care. From funny gifts to sentimental ones, there is something for everyone on this list. With just a little bit of effort, you can find a gift that is perfect for each person on your list. From flowers to jewelry, there is a gift for every type of friendship out there. No matter what your budget is, there is a gift out there for you! Now that you know what to look for, it's time to get shopping! We're sure that with a little bit of research. You will find the perfect gift for each person on your list.