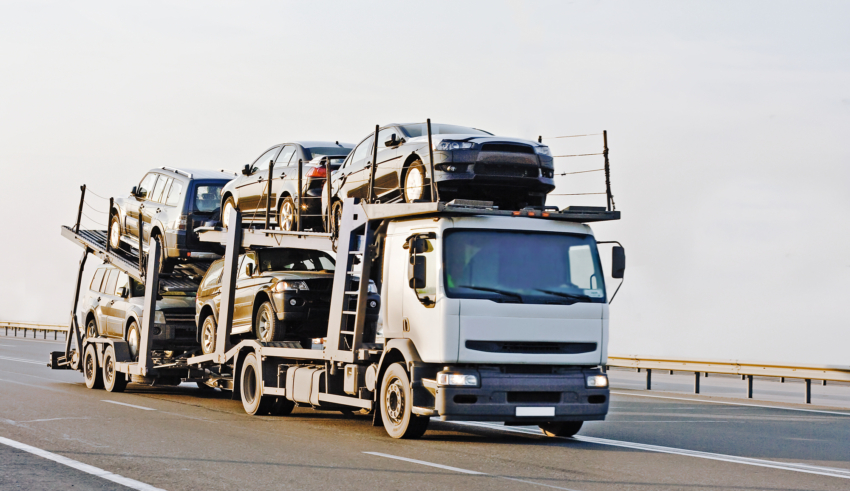 car carrier truck deliver new auto batch to dealer of my "trucks" series
Have you ever wondered how long it takes to ship a car?
It's a process full of complex steps and involves a lot of scheduling. However, it's possible to speed up the process. But to know the right steps to speed up the process, you have to consider the basic timeline.
Below we'll take a look at how long car shipping takes and explore certain factors that impact the process. Read on to know more.
The Car Shipping Timeline
Car shipping can take anywhere from a few days to a few weeks. This can depend on the distance the car is being shipped and the method of transportation.
There are a few different methods if you want to ship your car. Each has its own estimated transit time. Below are the most common methods.
Rail
This is the slowest method of transportation, but it is also the most affordable. Transit times can vary depending on the route but typically range from 2-14 days.
Truck
This is the most common method of car shipping. It typically takes 7-10 days for cross-country shipments and 2-5 days for shorter distances.
Air
This is the fastest method of transportation. However, it is also the most expensive. Transit times can vary depending on the airline and route but typically range from 1-3 days.
Factors that Affect Car Shipping Times
The car shipping process can get affected by many different factors. Here are some of these factors.
The Time of the Year
Shipping cars is generally slower in the winter months, due to bad weather and shorter days. Spring and summer are typically the busiest times for car shippers.
The Destination
Shipping a car to a remote location will usually take longer than shipping it to a major city. This is because there are often fewer auto transport options available in rural areas.
The Type of Vehicle
Larger vehicles like SUVs and trucks can take longer to ship than smaller cars. This is because they need more space on the transport truck.
The Shipping Method
Open-air transport is faster than enclosed transport. Keep in mind though that it comes with an increased risk of damage from weather or road debris.
Car Shipping Tips to Save Time
When you are shipping a car, there are a few things you can do to save time. First, make sure you have all the paperwork in order. This includes the bill of sale, registration, and insurance information. Be sure to do this before asking for car shipping quotes.
Next, clean out the car completely. This means removing all personal items and anything else that is not essential for the trip. Finally, prepare for the pick-up and drop-off. You can do this by having your car ready to go when the driver arrives.
The Car Shipping Process
The car shipping process is straightforward. Keep in mind, though, that it comes with a few precautions.
With the help of a shipping company, transporting a vehicle can be done with ease and assurance. Choose a trusted car shipping company today to get your car safely delivered!
Don't stop here, though. Keep browsing our website for more informative insights on shipping vehicles, saving money, and so on.