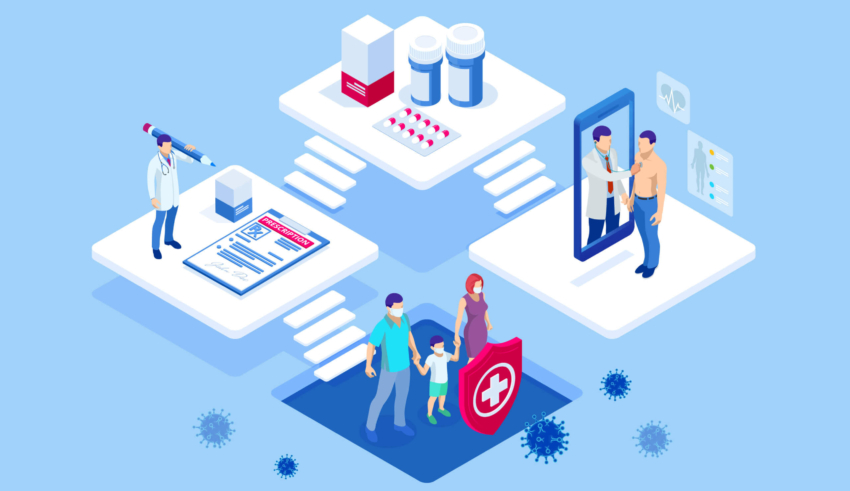 In the pharmaceutical industry, recalls of products due to contamination or other factors can be a costly and damaging process. As such, it is essential to have an effective recall management solution in place. While traditional methods focus on paperwork-tracking and manual processes for product tracing, advances in IoT technology lend themselves well to streamlining this process with real-time tracking & trace solutions. This blog post seeks to explain how adopting these modern techniques can enable organizations within the pharma sector create robust recall management strategies that ensure patient safety while reducing overall losses from product recalls.
Understanding the Need for Real-Time Track & Trace Solutions
In today's fast-paced business landscape, the ability to track and trace products and shipments in real-time has become essential. With competition increasing, customer expectations rising, and supply chain disruptions becoming more common, companies can no longer afford to rely on outdated tracking methods. Real-time track and trace solutions provide businesses with increased visibility into their supply chains, enabling them to quickly identify and resolve issues before they escalate. These solutions also allow businesses to meet customer demands for transparency, as consumers want to know where their products are coming from and when they will arrive. Overall, using real-time track and trace solutions can improve efficiency, reduce costs, and ultimately build customer loyalty.
The Role of IoT in Enhancing Supply Chain Security
As organizations increasingly rely on global supply chains to deliver products and services, the need for secure and efficient supply chain management has become more critical than ever before. The Internet of Things (IoT) is transforming the way companies manage their supply chain by providing real-time data and insights to streamline operations and improve efficiency. With IoT sensors, devices, and other networked technologies, manufacturers, suppliers, and logistics providers can monitor, track, and control every stage of the supply chain, from raw materials to finished products. IoT can not only help organizations improve supply chain efficiency and reduce costs but also enhance security by detecting and mitigating potential risks, such as theft, counterfeiting, or unauthorized access. By combining IoT with other advanced technologies such as blockchain and artificial intelligence, supply chain stakeholders can build a more resilient and secure ecosystem that can enable faster, more transparent, and more reliable delivery of goods and services.
How Implementing a Real-Time Track & Trace Solution Can Help With Recall Management
In today's fast-paced business world, it's important for companies to have a strong recall management system in place. One of the most effective ways to do this is by implementing a real-time track & trace solution. This technology allows companies to quickly locate and isolate any products that may be affected by a recall, reducing the risk of harm to consumers and mitigating potential damage to the brand. By providing real-time visibility into the supply chain, companies can identify potential issues early on and take swift action to address them, minimizing the impact on both customers and the bottom line. Overall, implementing a real-time track & trace solution is a proactive approach to recall management that can help companies stay ahead of potential risks and protect their customers and reputation.
The Benefits of Automating Processes with Real-Time Track & Trace Solutions
Automating processes with real-time track and trace solutions have several benefits that businesses can leverage. With these systems in place, companies can easily keep a close eye on their operations and have a real-time view of their inventory. This can help them manage stock levels better and ensure their goods are stored and handled with the necessary care. The instantaneous insight that these systems provide allows businesses to identify and rectify issues quickly, before they escalate into larger problems that can negatively impact customer satisfaction. Additionally, implementing an automated trace and track system can significantly reduce the amount of time and resources spent tracking down information manually, establishing standardization in business practices, reducing errors and improving data management. By embracing the digital age, companies can streamline their processes, improve efficiency and ultimately improve profitability.
Challenges That Could Arise When Implementing Real-Time Track & Trace Solutions
When it comes to implementing real-time track and trace solutions, there are certainly some challenges that businesses may face. For one, there can be considerable costs associated with setting up and maintaining a track and trace system. Additionally, businesses may struggle to ensure that their system is compatible with the variety of devices and technologies that are used in their industry. Another challenge is ensuring that the data being collected and shared is accurate and secure. Despite these potential issues, though, implementing a real-time track and trace solution can offer businesses significant benefits, including increased efficiency and improved visibility throughout their supply chain. By carefully considering these challenges and taking steps to address them, businesses can successfully implement a track and trace system that helps them achieve their goals.
Tips on Leveraging Real-Time Track & Trace Solutions to Make Recalls Easier to Manage
When it comes to managing product recalls, time is of the essence. The faster you can identify affected products, the quicker you can take action to mitigate potential harm and protect your brand reputation. That's where real-time track and trace solutions come in. By leveraging these tools, you can gain greater visibility into your supply chain and quickly pinpoint any potential issues and also helps track with OTIF calculations. This can significantly reduce the time it takes to identify and recall affected products, making the process smoother, more efficient, and less costly. With these solutions at your disposal, you can streamline your recall management process, limit the impact on your customers, and demonstrate your commitment to safety and quality.
In conclusion, real-time track and trace solutions are a highly helpful addition to any supply chain. Not only does it provide greater transparency, but it also allows for more efficient recall management. With the use of powerful Internet of Things (IoT) capabilities, businesses can ensure their shipments remain secure and free of defects from production through shipping. Automating processes with these solutions negates the need for manual data entry or labeling, saving companies time and money. While there are several challenges that come with implementing real-time track and trace solutions, following this guide will help you seamlessly incorporate them into your workflow. Leverage the power of IoT to make recalls simpler and more manageable with real-time tracking and tracing solutions today!