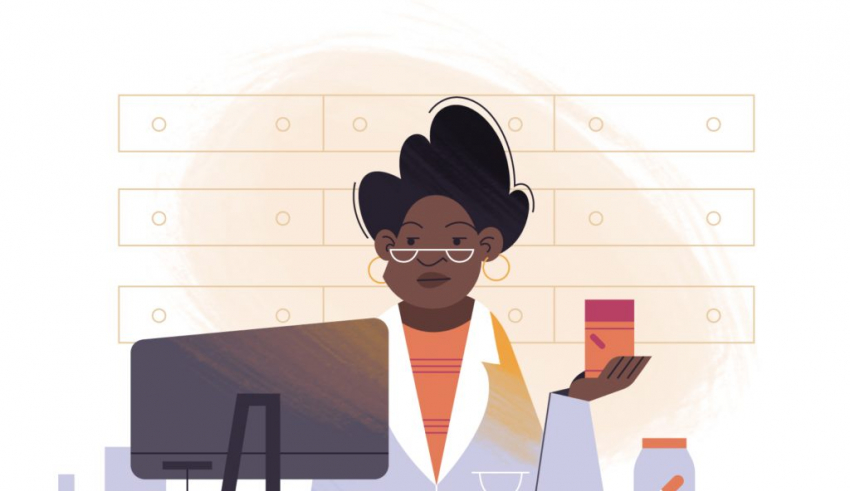 The demand for explainer videos is on the rise nowadays. The increasing popularity and demand for these videos are due to the growing competition among businesses. Every company wants to promote its brand and reach a vast audience. Companies use the diversified mediums of print, electronic, web, and social to advertise their brands and promote their products. But not every brand or product receives due attention and recognition in the public. Businesses create websites and upload fresh content to attract and convert customers. But it does not work out. Nobody has spare time today to read blogs or go through web pages to understand the purpose, mission, vision, products, and services.
Videos are a powerful means of marketing for businesses to utilize efficiently to increase awareness about the company and draw attention to their brands. They are helpful tactics for startups and large enterprise organizations to drive lead conversions, grow sales, and generate higher revenue. The core purpose of businesses is to boost their revenues, and videos are the best choice. People watch videos with great interest and find entertainment or seek information from them.
The animation explainer video is a new trend in the marketing scenario. It is becoming a useful business strategy that is bringing remarkable results. It is an excellent solution for businesses to explain their products and services to customers. They can create awareness about their brand and simplify the complexities to make people understand things clearly. They give customers a complete sense of explanation about their background, features, services, and future expectations from the clients. Businesses also use explainer videos to clarify the reasons why customers should connect with them and what benefits they get in return. The successful examples of explainer videos are website content, landing page, product and services pages, and social media pages.
The benefits of explainer video are a boost in search engine ranking, higher traffic, and engagement, conversions, and return on investment (ROI). Explainer videos are ideally meant for increasing brand awareness, education, entertainment, promotion, and information sharing on social media and visual platforms. They are available and accessible in various forms like whiteboard, motion graphics, 2D and 3D animations.
Following is a step-by-step guide for creating an engaging animated explainer video in 2022:
Doing the Topic Research
A good explainer video requires extensive topic research. It demands detailed and comprehensive industry research to find the relevant subject for the customers. Businesses should dig deeper and find resourceful information about an explainer video topic that audience intends to watch. It uses google analytics to find metrics and have insights on the subject. Businesses should have a good grasp on the subject to simplify the issues and provide a valuable solution to customers.
Choosing the Accurate Style and Type
It might be a challenging job to choose the right type and style of an explainer video. The theme of a video should depend on the purpose of a business. A company should portray its products and services to drive lead conversion. It must include the abstract, drawing, animation, voiceover, and real-time camera motion to add considerable value to the business.
The whiteboard animation is an ideal technique for sketching a hand drawing and illustrating the difficult idea in an easy and straightforward way to customers. It gives a remarkable and memorable experience to the audience and they clearly understand what explains to them. The most popular visual content styles in explainer videos are casual, formal, and educational to educate the subject to the viewers.
Producing the Original Script
The script is the lifeblood of the explainer video. It comprises the visual elements to communicate the ideas and present them effectively in a video. A writer should keep in mind the positive and negative aspects of business and showcase the brighter side to the audience. They must compose different versions of scripts starting from the paperwork and proceeding ahead to the story narration and the storyboarding to show the character motion.
Creating a Storyboard
Storyboarding is the practice of aligning and organizing the story. It defines the flow of the story and fits characters into it to visualize an animation movie. It involves framing and editing to result in a better version of content to the audience.
Adding the Audio and Voiceover
Audio elements are essential to listen to a video and add value to it. Adding a voiceover gives a dynamic sound and visual effect to a video and makes it worth watching. Including music gives a melodious yet harmonious effect to a video and gives it an appeal to customers.
Editing and Publishing
Editing is a process of post-production and combines all the elements to build an explainer video for clients. It involves various processes of organizing the visual structure and giving the perfect and wide-angle shot of a video that gives a memorable experience to the customers. You can use various editing tools to edit your explainer video content and give it a presentable look.
For the publishing part, it requires numerous social and video platforms to share and upload an animated explainer video. These platforms connect the brand to the audience and build lasting and eternal relationships with them. You can post and share the explainer video on Facebook, Twitter, LinkedIn, Pinterest, Snapchat, Instagram, YouTube, Wistia, Dailymotion, meta cafe, and Vimeo. These are popular social and video-sharing platforms that share the original and best quality content to the massive public. Customers watch explainer videos and develop an interest to find information about the brand and take prompt decision to buy the product.
Conclusion
All in all, these are compelling and engaging ways to build explainer videos in 2022. It maximizes the significance of explainer videos in business and marketing. Companies utilize explainer videos to increase their brand identity and elevate a strong reputation in the market. Explainer videos are demanding tools for providing result-oriented and measurable solutions to the customers. They are highly effective in creating visual brand awareness for the target audiences.