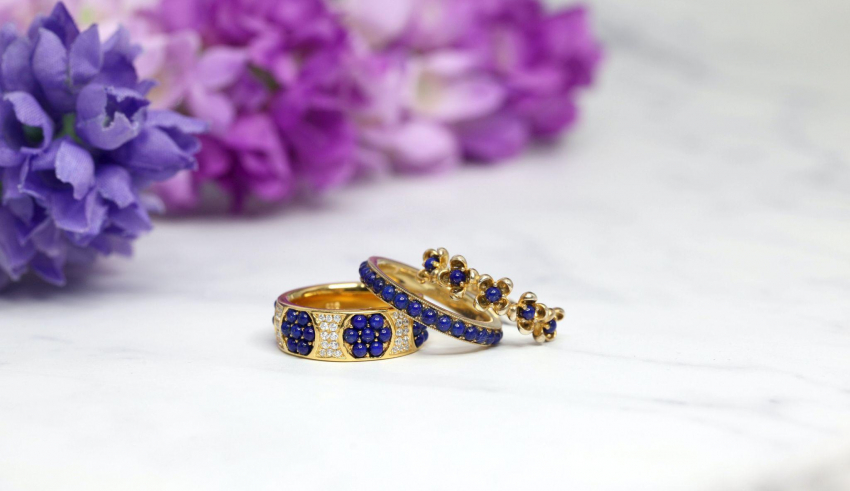 Jewelry can play a significant role in enhancing your whole look. It makes it complete and ties all the components together. However, if you are not wearing the right jewelry, it can make your outfit look bad. Hence, you must pick the right jewelry for your events.
Picking the right jewelry is not as easy as it seems. There are different things that you need to take care of. The quality, color, metal, pricing, and many other things are essential in selecting the right jewelry. Good quality and stylish jewelry are how people judge your fashion and styling sense. So, if you want help choosing the right jewelry for yourself, keep reading!
How To Select the Right Jewelry?
There are so many things that you need to know before picking the perfect and the most appropriate jewelry for yourself. So, the following are some of the points that can help you through this journey:
1. Choose jewelry according to your style:
When going jewelry shopping, always pick the jewelry that will suit your style the most. This might seem very easy, but when you go to the shops, it can become very overwhelming. Therefore, the best solution is to pick subtle and light jewelry. The light and delicate jewelry can go with every kind of outfit.
But if you know about your style, for example, you usually wear more laid-back clothes, then the delicate jewelry can work perfectly with them. But if you want a boss lady look, opting for chunky necklaces and rings is the right option. You can also go for statement pieces, as they can be worn with every outfit.
2. Matching jewelry with the skin undertone:
Another way of selecting the right jewelry for yourself is matching your skin undertone with jewelry. There are three types of undertones neutral, warm, and cool. So, it would be best if you chose the jewelry that will compliment your undertones.
If your undertone is warm, opt for jewelry with yellow or rose gold hues. Orange, pink, and red colors will go beautifully with your skin.
If your skin tone is cool, then go for jewelry that is silver or white in color. Colors like purple, blue, and green will look outstanding on your skin.
Lastly, you don't need to worry if you are one of those lucky people with a neutral undertone. You can wear silver and gold jewelry as they look amazing on your skin.
3. Opt for classics:
If you don't know what to get and are confused, the safest option is to get the classic. If you are looking for a customized option, go for gold or silver. Both of these metals are timeless and look amazing with every kind of outfit. If you are confused about where to buy real gold chains, then so many excellent shops offer authentic gold jewelry.
Furthermore, every person should have a nice pair of pearls, earrings, rings, and necklaces. Pearls are known to be girls' befriends, and recently they have been trending. So, ensure you get your hand on good jewelry made from pearls.
Lastly, opt for classic colors. Nude, white and black are a must-have. This colored jewelry will give every kind of look and for every occasion.
4. Match jewelry with the dresses:
People tend to purchase clothes that have their favorite color. So always keep jewelry that will complement your favorite color. Here are a few color choices that you can pick from.
If your favorite color belongs to the color family of blue, you can pair jewelry with white, yellow, or silver. You can also wear pearls as they look ravishing in blue tones.
If pink and mauve are your favorite colors, you can wear gold jewelry with them. You can also opt for pieces with a yellow tone as they complement the pick color a lot.
Suppose your wardrobe is filled with blue-green colored clothes, then you can go with white, yellow and solver. This means you can style almost all kinds of jewelry with such colored clothing.
5. Pick Jewelry according to the Occasion:
Wearing and styling the jewelry also depends on the occasion. You can wear heavy and chunky pieces if you are going to a special occasion such as weddings or festivals. But if you are going for a formal meeting or event, always be mindful. Wear minimal jewelry and choose the delicate pieces. You can find jewelry store NYC that has jewelry that will help you find jewelry according to the occasion.
You also need to be mindful of the place you are going. If you are going to a place where you will have contact with water, then make sure you wear jewelry that won't rust. Otherwise, you can cause a lot of damage to your jewelry.
6. Wear Jewelry according to Dresses:
Another rule you need to follow before selecting your jewelry of the day is to wear them according to your day's outfit. If your outfit for the day is simple, plain, and one-colored, you can go all out with your accessories. You can do a mismatch moment, wear statement pieces, and have many other options.
But if your dress is bling and sparkly, keep your jewelry less. Wear a small and thin necklace or small studs. Don't overdo the jewelry because your dress needs to be the star of the show.
There are also options available for office outfits. You can wear small delicate rings and a thin or layered necklace with your formal attire. You can even throw on some small Huggies as earrings. All these are appropriate for office and meetings, but again don't wear everything together. Keep it simple yet stylish.
Conclusion:
If you are a jewelry enthusiast, then you might know the struggle to pair your jewelry with your outfit. There are so many parameters that you need to take care of before wearing your jewelry. The color, size, event, and so many other things. But if you are a beginner and don't know how to select your jewelry, then we hope this guide was helpful.