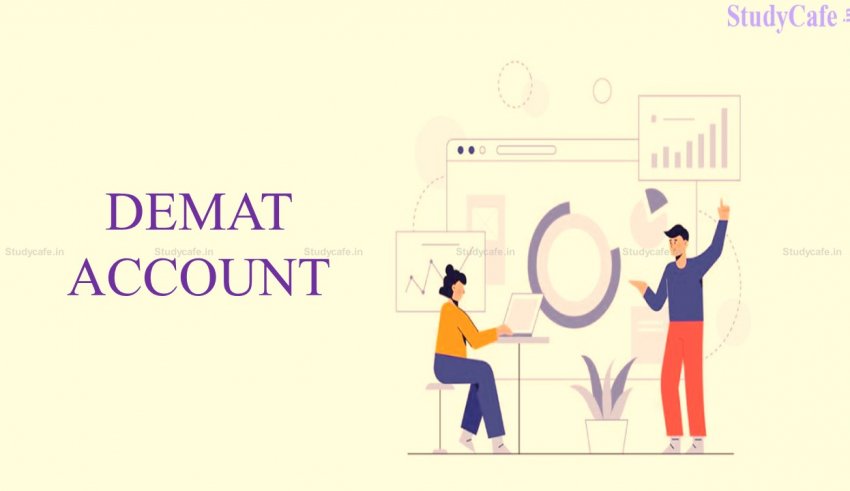 Stocks are like electronic money with the company's name spelt; similar to money, you can also send it to someone else's account. But why would someone want to do that? When you can sell the share from one account and the money, you can buy all the shares simultaneously in another Demat account.
There are a lot of taxes involved in selling and buying the stocks, and also, you only get 80% of the money back when you sell your shares. 20% of the money gets credited to your account the next market day. And if you have been holding for a long, you have to give a long-term capital gain of 10% and DP charges if you sell them.
Transferring stock is also important if you open a free Demat account with a different broker because you are unsatisfied with the current broker and want to transfer your shares.
In this article, we will first explain the basics, i.e. how to open Demat account and then we will cover how you can transfer stocks between Demat accounts along with the steps.
How to Open a Demat Account
You can open a Demat account within 5 mins in today's day and age. To open a Demat account, you must register on the website of the stockbroker you want to open a Demat account with. The stockbroker then will ask for documents such as Pan Card, Aadhaar card bank details and a few more documents. After the verification process is completed, you will get your customer ID and Beneficiary owner identification number.
If you already have a Demat account and don't like the charges or service, open a Demat account with another broker, which provides you with better services and lower broker charges. You can transfer your current stocks into a new Demat account and enjoy benefits without being bound to one stockbroker.
How to Transfer Stocks Between Demat Accounts? 
To transfer stocks, you will require a Delivery Instruction Slip (DIS), which you can get from the online portal of your Demat holder, which may be CDSL or NSDL. If your current Demat account is held by CDSL and the new Demat account holder is also CDSL.
You can quickly transfer your stocks via intra-depository transfer, also called off-market transfer. But if your new Demat account holder is NDSL, then an Inter-depository transfer will occur.
Step 1: Note the stock's International Securities Identification Number (ISIN) and the number of stocks to be transferred.
Step 2: Now fill the DIS form with all the required details such as ISIN, quantity BOID and customer ID of both Demat accounts, one current and other target and mode of transfer; intra or inter depository transfer.
Step 3: After filling the DIS form, make sure to recheck all the details very cautiously and select then send the form to the old stockbroker.
Step 4: The stockbroker will process your DIS, and the specified stocks will be transferred to the new Demat account from the existing Demat account.
Step 5: The stock will reach your new Demat account, and your stocks will be successfully transferred.
The transfer process is rather quick, and the whole process takes less than a week. After the DIS is submitted, the stocks are transferred within 3-4 working days. Transferring stock when you have been holding them for years might be the best solution if you don't like your current stock broker and want to opt for a stockbroker with better services. Knowing how to transfer stocks is beneficial if you wish to transfer shares to your new Demat account, someone else or even share your stock within your family.