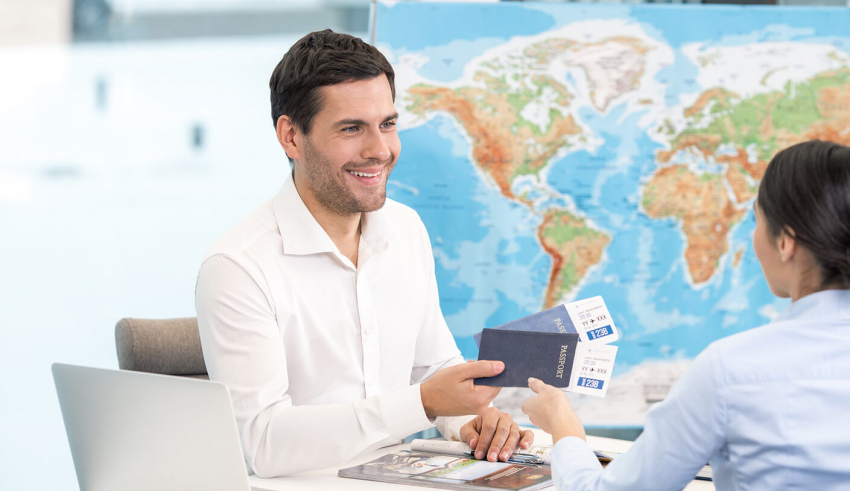 As a corporate travel manager, you're responsible for making sure your company's travel budget is spent wisely. This often means being conservative and sticking to tried-and-true methods, even if there might be a better way.
However, in order to keep up with the competition and stay ahead of the curve, you need to be open to new ideas. In this article, we'll discuss how you can do just that.
Attend industry events and conferences
Strategic thinking is a key component of successful corporate travel management, and attending industry events and conferences is a great way to stay abreast of new developments in the field.
It can be easy to get bogged down in the day-to-day details of managing travel budgets and itineraries, but taking some time out to attend a conference or trade show can pay dividends in terms of generating new ideas. Seeing how other companies are approaching travel management can help to spark fresh thinking about how to improve your own organization's policies and procedures.
Attending industry events is also a great way to network with other corporate travel professionals, exchanging information and best practices. So if you're looking to give your corporate travel management a boost, consider attending some industry events and conferences. There's a good chance you'll come away with some new ideas.
Hold more in-person meetings
If there's one thing corporate travel managers love, it's spending hours on flights and in airports. After all, what's not to love about sitting in a cramped seat next to a stranger for hours on end?
But in all seriousness, corporate travel can be a grind. And while there are certainly benefits to holding virtual meetings, there's something to be said for getting out of the office and meeting face-to-face.
For one thing, it's easier to build rapport when you're meeting in person. You can read body language and cues more easily, and you're more likely to build trust with someone when you've met them in person. Additionally, face-to-face meetings provide an opportunity for brainstorming and creativity that simply can't be replicated virtually.
Whether you host a business lunch to go over details, or hold a simple meeting in the conference room, you're more likely to come up with new ideas and solutions to problems when you're in-person. So if you're a corporate travel manager looking for new ideas, consider getting out of the office and meeting with people face-to-face.
Welcome feedback
Corporate travel managers are always looking for ways to improve their programs and offer more value to their travelers. One way to do this is by welcoming feedback from employees who travel frequently for work.
Travelers can provide valuable insights into areas where the program can be improved, such as streamlining the reimbursement process or providing more options for business-class travel. By being open to feedback, corporate travel managers can ensure that their programs are constantly evolving to meet the changing needs of their travelers.
Feedback can also help identify potential problems before they cause significant disruptions to corporate travel plans. That's why, welcoming feedback is an essential part of being a successful corporate travel manager.
Make a note when questions arise
Corporate travel policies can be difficult to understand to the layman or first-time traveler. So naturally, questions will arise from time to time. When they do, it's important to make a note of them. This will help you to keep track of areas where your policy might be unclear or could use some improvement.
Additionally, noting the questions that come up can help you anticipate problems before they occur. For example, if you notice that a lot of employees are asking about the same issue, you can proactively address it in your policy.
Making a note of questions as they arise allows corporate travel managers to ensure that their policies are clear and concise, and that they're always anticipating the needs of their travelers.
Get input from other departments
Corporate travel doesn't exist in a vacuum. It's often necessary to coordinate with other departments within the organization, such as HR, finance, and legal. As such, it's important to get input from these departments when developing or revising corporate travel policies.
Each department will have their own perspective on what's important, and by getting input from all of them, you can develop a more holistic view of the organization's needs.
Conclusion
Being a corporate travel manager requires more than just booking flights and hotels. It's also important to be open to new ideas and perspectives. By holding more in-person meetings, welcoming feedback, making a note of questions as they arise, and getting input from other departments, corporate travel managers can ensure that their programs are always evolving to meet the needs of their travelers.