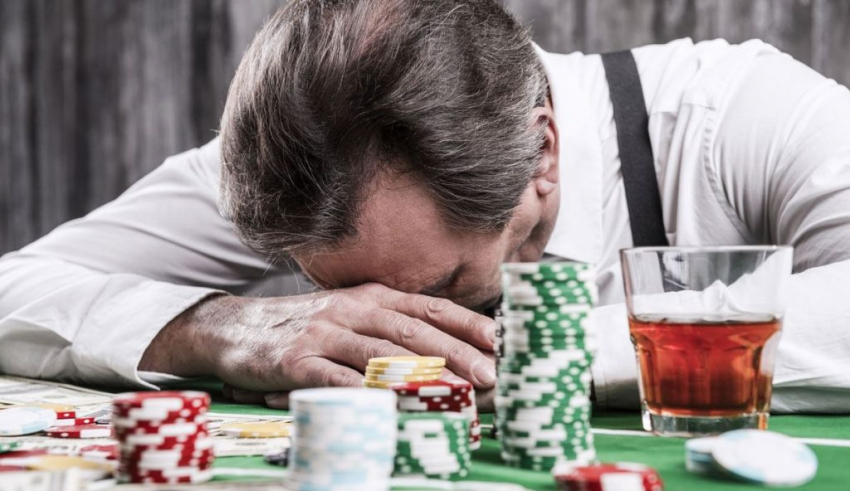 When we hear about gambling, we are more likely to think of the glitzy glamour of the high-roller lifestyle rather than the serious ramifications of gambling disorder and the treatment it requires. However, gambling disorder is a repressive influence on a lot of people in the UK, and should not be underestimated. Our fascination with it as a cultural phenomenon, stemming from films such as Casino Royale, has likely led to an underestimation of the harms that it can cause.
We might assume that gambling addiction is reserved for those who have the money to waste at casinos but that is not the full picture. Whether it be betting on the football, or at the horse races, or even simply participating in the lottery, people have many ways to engage in this pastime despite the consequences on their wallet or their mental health.
The fastest growing gambling market is now starting to appear in the online sphere. While the national lottery is still the most popular gambling activity, online casinos and slot machines have witnessed incredible growth over the last few years, a pattern which is expected to continue.
However, a new landmark study has just been released, which highlights the impact that gambling has on the UK population. It aims to inform people that despite its sometimes innocuous-seeming and glamourous nature, gambling can have very detrimental effects if it becomes a constant part of your life, capable of creating unhealthy addictive tendencies in a large part of the population.
What is Gambling Disorder?
Gambling disorder can be usually defined as repetitive gambling behaviour that continues despite negative consequences. Under certain criteria, gambling disorder can be classified as a mental disorder. Its defining feature is the lack of impulse control over this activity, which can bring many people to the brink of destitution and depression. Its links to alcohol abuse should also not be underestimated, as people find ways to cope with the devastating financial impact of their actions. These consequences can extend to damaging the family relations of individuals who suffer from gambling addiction.
A recent study by the charity GamingAware has found that while the government prepares itself to launch a reform on gambling laws, 1.4 million people are already at harm from gambling with another 1.5 million at risk. Despite the data released by the Gambling Commission, this study indicates that the likelihood of gambling addiction may be up to nine times higher than originally assumed. This online survey which had a sample size of more than 18,000 people highlights the imminent dangers of gambling.
Improving Public Perception
According to this new study, up to 2.8% of the UK population scores high on the gambling severity index, which is a measure used to gauge the detrimental impact of gambling on individuals. This likelihood of harm caused by gambling has been found to be higher among men, with almost 10% either already dealing with gambling problems or at risk of being affected. These figures are far higher than those reported by NHS studies which claim a rate of 0.5%. However, even with this substantially lower figure, in 2016, there already was a growing consensus that there was a record demand for gambling addiction clinics to meet the problem head on. If these new figures are to be believed, it means that a road must urgently be paved in order to assure that people can be treated for this disorder.
Originally, a study by the Gambling Commision found this percentage to be much lower, sitting at around 0.3%, a dramatically different result. They also predict a future drop in this rate. At this time, the Gambling Commission rejects the outcomes of the new study, stating that the new figures are not supported by their research. Rather than 1.4 million people at harm from gambling behaviours, they claim that we have witnessed a drop in the last two years and that the figure is now around 170,000.
Gambling addiction remains one of those mental disorders wherein the likelihood of seeking treatment is very low. A large part of this can be attributed to the fact that there is not a lot of awareness on the topic, especially when previous studies seem to underplay its severity and prevalence.
The Real-life Cost
The need to expand the scope of information available to the public on the harm that gambling addictions inflict can be best exemplified by the real-life stories of those who have already been there.
Kevin Mailey, 46, says that his problem started at eight when he began visiting the arcades. That resulted in him regularly betting on dog and horse races. By the time he became an adult, he was completely hooked. He says: 'Gambing ruined my life for almost thirty years.' He also claims that without treatment, he would have never recovered from his addiction, giving him the means to reclaim his life from the vice grip gambling had on him.
The cost of gambling disorder on your close family and friends should also not be underestimated. Nicola Jaques, 36, is one such example. Her former husband had a problem with gambling that she was unaware of until his creditors closed in on him. She echoes the problem that surrounds gambling disorders, stating that 'People often aren't aware of the toll that being an 'affected other' of a loved one's gambling can take on you.' The problems surrounding gambling should not be left unseen and unknown, considering their toll on the lives of so many people. With the new gambling reforms on the way, one can hope that the government does as much as it can to limit the risk of its occurrence, and to make sure that treatment is available to those who need it.