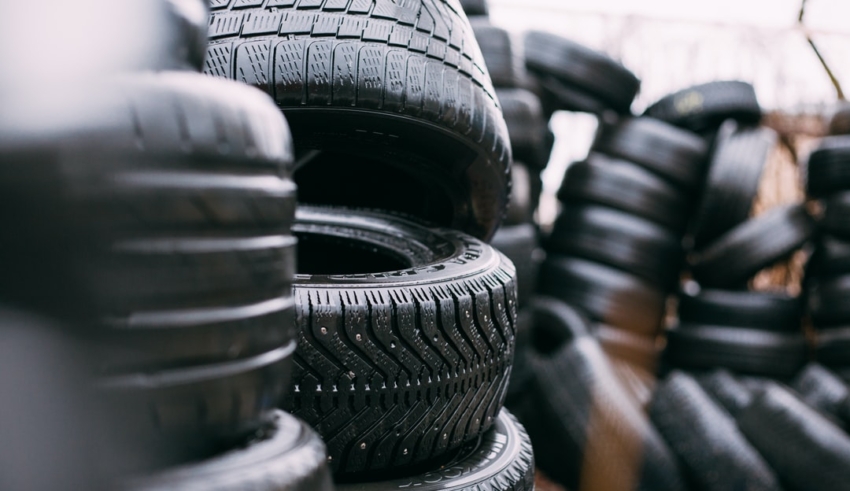 Starting a business selling repurposed tires is a smart way to generate income and contribute to a more sustainable world. The concept of upcycling has become increasingly popular in recent years. That's because more people are looking for ways to reduce their environmental impact and use resources responsibly.
By sourcing used tires from auto repair shops and repurposing them into new products, entrepreneurs can turn a profit while helping to reduce waste. If you're interested in learning more, keep reading below!
How Much Does It Cost to Start a Used Tire Business?
The cost of starting a tire upcycling business is relatively low compared to other types of businesses. You won't need to invest in costly equipment or materials, as the tires you're dealing with are already used. Depending on the specific products you're creating, you may need to invest in tools such as a drill or saw to modify the tires.
Thankfully, these costs can be kept low by buying used tools or borrowing them from friends and family. You will also need to cover your transportation costs when picking up and delivering tires, as well as any administrative costs related to setting up your business.
Overall, the cost of starting a tire upcycling business can be kept relatively low and should not deter potential entrepreneurs from taking on this lucrative venture.
What Are the Benefits of Repurposing Tires?
There are several advantages of repurposing tires. Below are a few of them:
Helpful to the Environment
The financial benefits of repurposing tires are obvious, but the environmental benefits should also be considered. Used tires take up a huge amount of space in landfills and can take centuries to break down naturally. By repurposing them into new products, you can help reduce waste and keep these materials out of landfills.
Sustainable Products
Additionally, many people have expressed interest in sustainable products, and upcycled tires can be a great way to meet this demand. The fact that the products are made from recycled materials is often seen as a major selling point for consumers. Therefore, entrepreneurs who focus on making sustainable products may find success in the marketplace.
Helpful to Your Bottom Line
Repurposing tires can also be beneficial to your bottom line. Used tires are usually available for free or at a reduced cost, meaning the cost of production can be kept low. This could enable you to charge competitive prices for your products and generate higher profits in the long run.
Selling Products That Everyone Needs
The used tired industry will always be in demand, as tires are something every car owner needs. This means that even if there is a downturn in the economy, your business will still be able to generate income by selling recycled and repurposed tires.
The Steps to Starting a Repurposed Tires Business
Selling used tires as a business is pretty straightforward. Below are the steps you will need to take:
Research Your Market and Develop Your Business Plan
Before launching your business, it's important to research the market and develop a solid business plan. This plan should include information about your target customer base, your products, pricing, and your marketing strategies.
Secure the Necessary Licenses and Permits
You will also need to obtain any licenses or permits that may be required in your area for running a business. These requirements vary from state to state and may also depend on the type of products you are selling. Getting the proper licenses and permits is essential because it will protect you from any potential legal issues.
Build Your Inventory
Once your business plan is in place and the necessary licensing is taken care of, you can start to gather used tires. These can be acquired from local auto repair shops, car dealerships, and scrapyards. You should also consider developing relationships with these businesses, as they may be willing to provide used tires for free or at a discounted rate.
It may also a good idea to purchase a rubber granulator.
Register Your Business
The next step is to register your business with your local government and the IRS. This will officially establish your business as a legal entity, which is necessary for filing taxes and opening a business bank account.
Get Funding for Your Business
You may need to apply for a business loan or crowdfunding to fund your startup costs. This is an important step, as it will help you cover any upfront expenses and get your business off the ground. You can get funding through a bank, the Small Business Administration (SBA), or even online lending platforms.
Market Your Products
Once your business is up and running, you will need to create a marketing plan. This could include online advertising, word-of-mouth marketing, and even attending local events to promote your products.
Get Business Insurance
You should consider getting business insurance. This will protect your business from any potential losses and help cover the costs of damages, lawsuits, or any other liabilities. Getting business insurance is essential for any business, so make sure you shop around for the best policy.
The Keys to Becoming a Used Tire Dealer
Starting a repurposed tires business is a smart way to make money. However, it's important to keep in mind that running any business is challenging. But if you follow the steps outlined above and manage your business effectively, you'll be successful in this industry. Good luck!
If this content was helpful, be sure to check out more of the blog posts on our website. Have an incredible day!