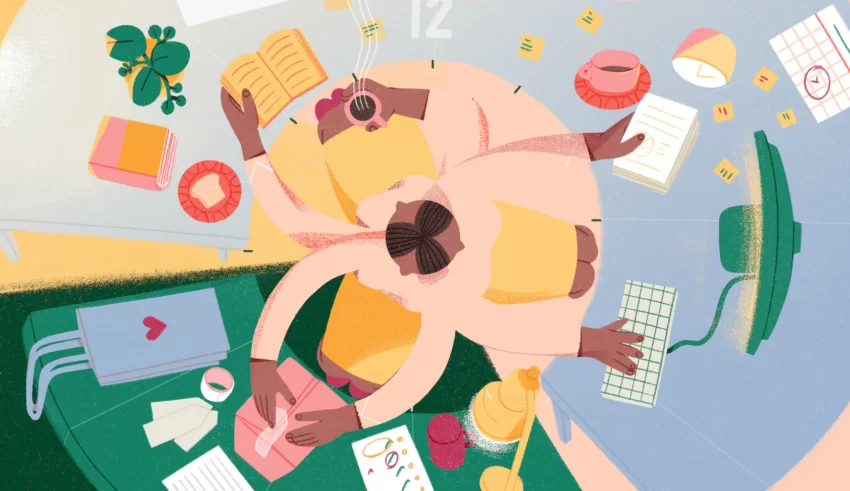 Side hustles have become a part of normal day-to-day. While some people start a side hustle for supplementing their income for a better lifestyle or to pay debt, others use it to gain freedom and grow their creativity. People are motivating each other to start new business ventures and helping them to gain control over your career. Here are some interesting statistics about side hustles that you'll enjoy reading:
1. Side hustle participation is on the rise
According to a survey by Bankrate, over 45% of working Americans have a side hustle in addition to their primary job. This represents an increase from 38% in 2019. The survey also found that 26% of side hustlers started their business during the pandemic (Bankrate, 2021).
Similarly, a study by Upwork and Freelancers Union found that 59 million Americans freelanced in 2020, representing 36% of the total workforce. This is an increase from 53 million in 2014. The study also found that freelancers are more likely to have multiple income streams, with 73% saying that they have more than one source of income .
In the UK, a report by the Henley Business School predicted that the number of people with side hustles will increase by 50% over the next five years. The report also found that side hustles are becoming more common among older workers, with 50-64 year olds being the fastest-growing group of side hustlers.
2. Side hustles have become a significant source of income
For many people, side hustles are a way to supplement their income and improve their financial situation. According to a report by Upwork, freelancers earn an average of $28 per hour, with some earning as much as $150 per hour. The report also found that freelancers who worked on their side hustles for at least a year earned an average of $68,300 per year (Upwork, 2021).
In the same survey by Bankrate, that I mentioned earlier, found that the average side hustler earns an extra $1,122 per month, or $13,464 per year. This is a significant amount of money for many people, and can help them pay off debt, save for retirement, or achieve other financial goals.
Another interesting survey by Freshbooks found that 53% of freelancers surveyed said that they rely on their side hustle income to pay for necessities such as rent and groceries. This highlights the importance of side hustles as a source of income for many people.
3. Reasons for starting a side hustle
There are many reasons why people start side hustles, including the desire for more income, greater flexibility, and a desire to pursue a passion or interest. According to the same survey by Fiverr, the top reasons people start side hustles are to earn extra income (70%), follow a passion (60%), and gain more flexibility (58%).
The pandemic has also had an impact on the reasons why people start side hustles. The Bankrate survey found that 26% of side hustlers started their business during the pandemic, with many citing job loss or reduced hours as the reason for starting their side hustle.
I post helpful blogs about building and running a side hustle on my blog, Carrie's Courses. You'll find tons of useful tips and resources to help you manage your side hustle. Visit my side hustle blog here.