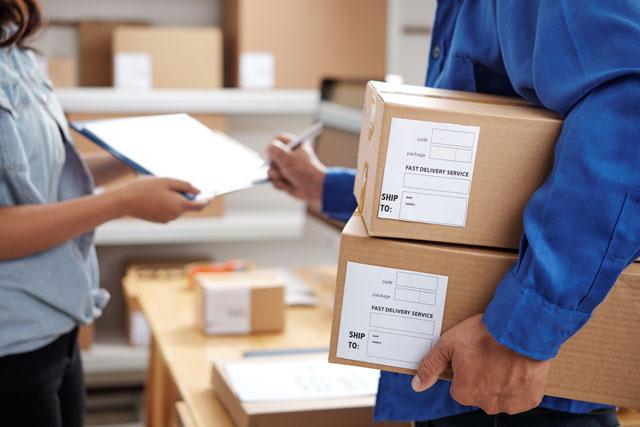 Couriers are one of the safest and most efficient ways to get your important documents to where they need to go. Whether it's a local or cross-country delivery, you want to ensure that your documents get to where they're going with the best service available.
But to get the most out of your experience, you have to choose a team that is up-to-date with the latest services and industry technology. There is a huge difference in modern teams and those who are stuck in the mediocre days of document delivery, and you can be sure that there is only one team you can really trust to get your important files to where they need to be in the safest way possible!
With this in mind, here are some elements you should look for in the modern courier team:
A range of delivery time options
The best courier services will offer a range of delivery options, designed to prioritise your delivery should you require it. This should include the following:
Same-day delivery
Next-day delivery
Specialised pickup/delivery time
Having a range of options at your behest ensures that the recipient receives these important documents exactly when is needed. What's more, you won't have to worry about them not receiving the documents on time, as you will have a dedicated driver working to take the documents straight to the recipient.
Track & trace availability
Track & trace availability ensures that documents are scanned upon pickup and upon arrival to their destination. This is fantastic as you will likely want to know where your documents are at all times. If you have sensitive documents then track and tracing availability is one of the best ways to know who handled your documents and when, as well as ensuring they have arrived safely at their destination.
A company-owned fleet
Company owned fleets are a much safer option as they are satellite tracked and fitted with a range of security features that ensure your documents arrive safely at their destination. The team at the courier's headquarters always know where the vehicle is and that it is heading in the right direction without any suspicious detours, and this is something that has really amplified delivery service security in recent years.
A solid reputation with other clients
A good delivery courier service is one that other clients are happy to recommend. Therefore, you should always look out on their website for client testimonials. If they have received a good service from the provider, they will likely talk about what made their experience so worthwhile and why they recommend it for other people, so this is a good place to see that they really do what they say they do – deliver with ease, safety and efficiency!
They offer a bespoke solution
The best team will offer bespoke solutions for companies looking to keep up with rapid expansion. If your company is experiencing rapid growth and requires advice on logistics, 3PL solutions, delivery timeframes and more, then you should be able to request a consultation with your prospective team.
After all, this service runs a lot deeper than simply delivering documents from one end to the other – it should be a comprehensive solution run by experts who care about their clients' logistical needs.
These are the key factors to look out for in your document delivery team – if they tick these boxes then you can trust that they are a modern company delivering advanced solutions with winning outcomes!