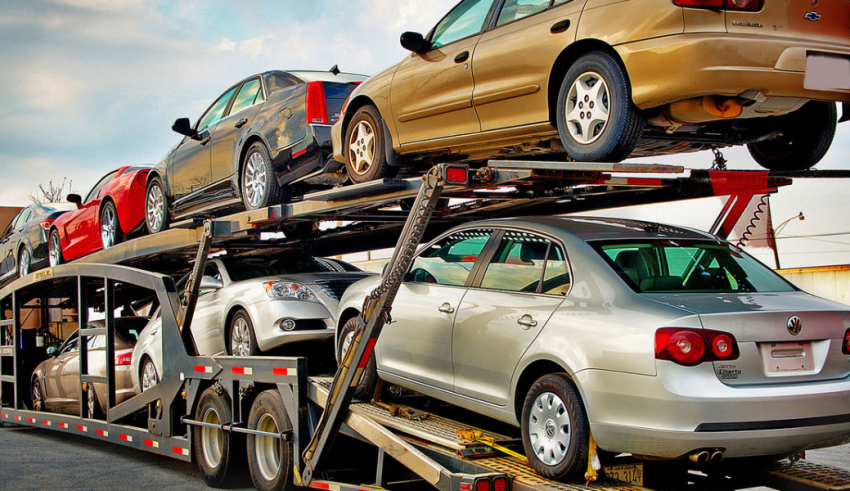 New cars now have more safety features and technological gadgets than a decade ago. And, let's be honest, trading in a beat-up junk with dingy seats is attractive.
Even yet, many people in the United States make expensive mistakes while shopping for cars. Consider the option of trading in your old car when you buy a new one. Approximately one-third of buyers add the balance of their prior auto loan onto their new one, with an average amount owed of $5,000.
They're paying for an automobile they no longer use. That is not a successful financial approach. If you're thinking about buying a car, then you'll want to minimize your risks and increase your returns, right?
Perfect. Keep on reading for our top car buying tips that will help you make the right decision for your finances.
The King of All Car Buying Tips: Set Your Budget in Advance
Let's start with a sobering reality check: new automobiles lose 60% of their value in the first five years. This is not a wise investment. You should only consider purchasing new if you have a lot of money to burn.
With that out of the way, your first step should be to determine how much you can afford to spend on a vehicle. Leasing a vehicle and going into debt to purchase one are both terrible choices, so what you can afford is determined by how much cash you have available upfront.
If you don't have the money right away for a used or certified pre-owned automobile, you'll need to create a section in your budget to put money down each month. Determine where you can live on less and how much you can invest toward your automobile fund.
Reduce Your Options
Once you've agreed on a price, start searching for cars in your price range. There are several methods to locate used automobiles in your neighborhood. You may probably examine the vehicles in stock at your local dealership's website. You may also go on Craigslist to see what other automobiles are for sale.
Narrow down your alternatives to a few vehicles that meet your budget and requirements. Think about things like safety, speed, gas efficiency, comfort, and how it handles adverse weather. Just because something fits your budget doesn't guarantee it will match your lifestyle.
And if a vehicle you want is a bit out of your price range, put it on your list. As a cash buyer, you can negotiate a lower price. If you're intending to lease, then get a preapproval rate for your car loan before stepping inside a car agency.
Also, if you're too worried about manufacturing issues, then rest assured that the lemon law is alive and well.
Go For Your Ideal Vehicle
Having settled on a spending limit, you may begin researching suitable vehicles for your needs and way of life. Think about the number of passengers and the amount of luggage they will be carrying.
Think about your route, the weather, and the distance you travel. If you often take long road trips, you may prefer a roomy vehicle with great gas mileage over a tiny car that's more at home in the city. Popular though they may be at the moment, SUVs and crossovers have higher sticker prices than regular automobiles along with higher operating, maintenance, and insurance bills.
Rather of focusing on the here and now, you should think about what your automobile will need in the near future. Do you want to have a family soon, will you need to regularly transport grandparents, or will a two-seater sports car be adequate?
A short-term lease may be preferable to buying a car if you are unsure of your financial situation in the future. In this article, we compare buying vs renting and provide more details on each option.
Consider the positive and negative aspects of driving your current car. For instance, one may forego gas mileage in favor of a higher horsepower rating if such a trade-off is desired. High-tech safety features have advanced dramatically in recent years, so it's important to be well informed when acquiring a new car.
Get an Auto Insurance Quote
You should now have a few viable vehicles with a good past and within your price range. It is not enough to be able to pay for the automobile; you must also be able to pay for the insurance that comes with it.
Talk to your existing insurance agent about getting a few estimates for the vehicles you're interested in. If the price is too high, don't be scared to seek further possibilities from an independent agency.
Online insurance quote generators may be useful, but speaking with an insurance agent over the phone or in person can get you a better rate. You may even be qualified for savings you were unaware existed.
Take It for a Spin
When you're ready to do your test drive, pick a route that enables you to try out various sorts of driving.
A car's handling on the highway will vary from how it drives in town. Keep an eye out for anything out of the ordinary.
Is your automobile rattling when you hit a bump? Are there any strange noises? These particulars will be useful in the next phase.
Schedule a Car Inspection for Used Cars
Before you spend a dime on a secondhand automobile, get it thoroughly inspected by a professional. When there's money on the line, sellers will tell you anything. While the automobile may seem and feel normal when driven around the block, you never know what is going on beneath the hood.
Don't be shy about requesting an examination. This is a common occurrence throughout the car-buying process. If the vendor is reluctant or agitated about your inquiry, it is likely that they have something to hide.
Leave Car Dealerships a Winner
Sometimes, people can feel like they're at the mercy of the auto market when they want to buy a car. Thankfully, that's not the case after doing some solid research. We hope that our car buying tips have shed some light on how to tailor the process to your own budget.
Of course, there's still so much more to learn about cars and car maintenance. Check out our automotive section for more tips and advice on taking care of your car, picking the right car insurance, and much more.