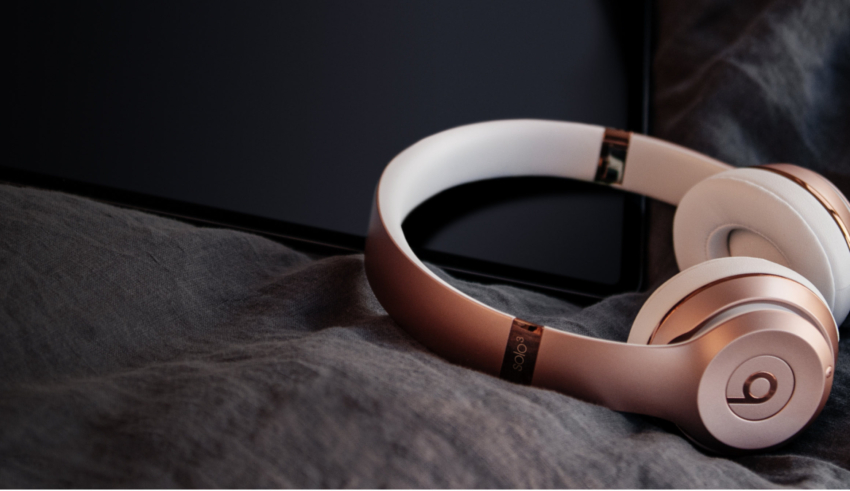 Headphones have become an essential part of our daily lives, providing us with privacy and a unique sound experience. In the competitive world of electronic devices, Beats has managed to stand out with its famous line of headphones.
This time, we're going to delve deep into the acclaimed Beats 3 Wireless Solo headphones. With an iconic design, impressive battery life, top-notch sound quality, and a price worth considering, these earphones promise to take your audio experience to the next level.
Design
The Beats 3 Wireless Solo headphones stand out not only for their sound but also for their distinctive aesthetics. With a modern and stylish design, these headphones are a fashion accessory that complements any personal style. Their robust and durable construction ensures they can withstand daily use and the hustle and bustle of everyday life.
The adjustable headband provides a comfortable fit for different head sizes, and the cushioned ear pads offer exceptional comfort even during long listening sessions. Their foldable design allows for easy storage and transport, making them the perfect companion for travel and on-the-go use.
Battery Life
One of the biggest concerns when choosing wireless headphones is their battery life. In this regard, the Beats 3 Wireless Solo headphones do not disappoint. Thanks to their long-lasting battery, these earphones will allow you to enjoy up to 40 hours of continuous playback on a single charge.
This impressive battery life is ideal for users who enjoy extended listening sessions, whether during travel, exercise, or simply in the comfort of their home. Furthermore, if you're in a hurry, a quick 5-minute charge provides up to 3 hours of playback time. With the Beats 3 Wireless Solo, the music never has to stop!
Sound Quality
When it comes to headphones, sound quality is a decisive factor. Beats, a brand that has earned a reputation in this field, does not disappoint with the Beats 3 Wireless Solo. These headphones offer rich and well-balanced sound that immerses you in the music, allowing you to appreciate every detail of your favorite songs.
With a powerful driver and a wide frequency response, the Beats 3 Wireless Solo deliver deep and powerful bass, clear mids, and crisp highs. Whether you enjoy rap, rock, pop, or any other music genre, these headphones adapt perfectly to your preferences and make you feel as if you're in the recording studio.
Price
It's undeniable that Beats is a premium brand, and the Beats 3 Wireless Solo reflects this quality. However, while their price may seem a bit higher than other headphones on the market, the investment is worth it for the audio experience they provide.
The combination of elegant design, exceptional battery life, and impressive sound quality makes the Beats 3 Wireless Solo an ideal choice for those seeking a top-tier audio experience. Plus, by investing in high-quality headphones, you ensure that you can enjoy your favorite music and multimedia content for a long time without sacrificing comfort and style.
Conclusion
In conclusion, the Beats 3 Wireless Solo headphones are much more than just wireless earphones. With their iconic design and exceptional comfort, they provide you with a first-class audio experience. The extended battery life allows you to enjoy music limitlessly without worrying about constant charging.
And when it comes to sound quality, the Beats 3 Wireless Solo deliver powerful bass, clear mids, and crisp highs, allowing you to fully immerse yourself in your music.
While their price may seem a bit high, the investment in Beats 3 Wireless Solo is worth while for those seeking the perfect combination of style, comfort, and audio performance. If you're looking for headphones that enhance your audio experience and complement your lifestyle, the Beats 3 Wireless Solo are the ideal choice!