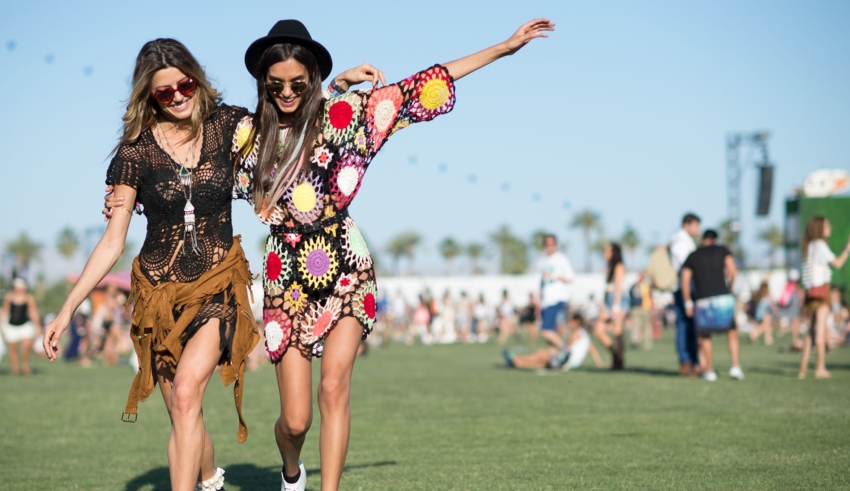 Ah, Coachella! Where the desert meets designer sunglasses, where influencers and music enthusiasts collide, and where, if you listen very carefully beyond the booming bass, you can hear the distant rustling of tutus and the soft swish of mini rave skirts. Let's dive deep into the vibrant world of festival fashion, where tutus and skirts aren't just clothing items, but badges of unbridled joy.
Why Tutus & Mini Skirts Rule the Desert
Tutus and mini skirts are a whimsical juxtaposition to the raw, unfiltered desert landscape. They offer a splash of vibrancy, a hint of nostalgia, and scream 'free spirit'. Plus, they're a cheeky nod to the wild and eclectic vibe Coachella embodies.
Tantalizing Tutus
Origins: Once the crown jewel of ballerinas, the tutu now pirouettes on the festival grounds with the same grace and twice the spunk.
Types of Tutus
Classical Tutu: The stiff, outward projecting tutu. It's bold and demands attention.
Romantic Tutu: Floaty and dreamy, it goes down to the calves and sways with the desert wind.
Bell Tutu: Semi-stiff, with a beautiful flare; think of it as the Coachella-friendly ball gown.
Basque Tutu: Starts at the waist and flares out; it's for those who like their tutus sleek.
Material & Comfort: Most are made from tulle or tarlatan. But here's a Coachella hack: Opt for layered tutus with a silk or satin lining to avoid the itchiness.
Magnificent Mini Skirts
The Appeal: From the free-loving 60s to today's modern age, mini skirts symbolize rebellion, freedom, and a pinch of sass.
Types of Mini Skirts
Pleated Mini: A little preppy outfit, a little chic. This skirt loves the camera.
A-Line Mini: It flatters every body type and moves just right with the beats.
Wrap Mini: A sassy choice that pairs beautifully with crop tops or bralettes.
Bodycon Mini: Embrace those curves and show them off under the Coachella sun.
Material Matters: Cotton is breathable. Denim, though stylish, might be hotter. Leather? Only for the brave-hearted, willing to combat the heat for style.
Coachella Essentials
Hydration Pack: Dancing + desert = Dehydration. Keep sipping!
Earplugs: Because hearing is essential even post-Coachella.
Sunscreen: The desert sun is no joke. Protect that skin!
Comfy Footwear: Think sandals, breathable sneakers, or ankle boots. Remember, the terrain is uneven.
Secure Bag: For all the essentials – ID, cash, and that emergency lip gloss.
Portable Fan or Misting Bottle: A quick way to cool down in the scorching heat.
Styling Tips
With Tutus: Pair them with bralettes, tank tops, or even bodysuits. Add combat boots for an edgy look.
With Skirts: Crop tops are a favorite, but for a bohemian flair, try a loose, off-the-shoulder blouse.
Final Tips for Festival Frolicking
Stay Safe: Always have a meetup point in case you lose your group.
Pace Yourself: It's a marathon, not a sprint. You've got days of fun ahead.
Engage: Try a workshop, eat from the food trucks, and immerse yourself in the whole Coachella experience, beyond just the main stages.
In Conclusion
At Coachella, amidst the world-famous headliners, celeb sightings, and art installations, remember, you're a masterpiece in motion, especially when twirling in a tutu or swaying in a skirt. These outfits are more than just fashion statements; they're expressions of joy, freedom, and the spirit of Coachella. So, go on, embrace the desert, dance to the rhythm, and let your tutu or skirt tell its own tale under the Californian sun.