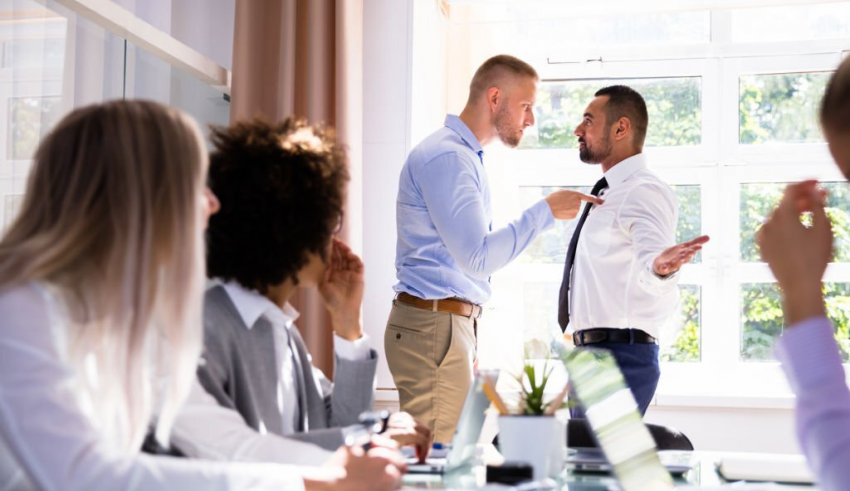 Workplace harassment can leave you feeling helpless and uncomfortable. Your career or even your safety can be causing you anxiety. Visual, physical, or verbal harassment is all possible. When coworkers or managers harass you at work, they can be going against the law.
It might be challenging to determine whether bullying and harassment are taking place at work. But because bullying can be subtle, it's important to recognise when a pattern of inappropriate behaviour has developed. Sexual harassment, discrimination such as pregnancy discrimination, fraud, and other undesirable behaviour are a few examples of misbehaviour in the workplace.
One of the numerous causes of this is that employees are frequently ashamed to talk about the situations. Mostly they don't understand how to report them or don't trust the official method, specifically if the boss is doing it. In this article, read what can you do if your boss is harassing you.
Dealing with Workplace Bullying
No matter what kind of harassment it is, it is never appropriate. It's time to take matters into your own hands and report employer misconduct if your manager permits workplace harassment against you. You can keep yourself safe while handling the situation by taking a few simple precautions.
Document the action
Write down the specifics if you believe someone or even your boss has treated you improperly, including bullying, demeaning, embarrassing, or humiliating you for whatever reason.
The time and date of the incident, the names of the bully and any witnesses, and your assessment of the likely cause should all be included. You can ask for and record the opinions of your coworkers.
Talk to your boss nicely
Inform the bullies of their wrongdoing without going up to them. Asking one to act as a mediator is one way to go about it. Inform them that their actions are inappropriate and that you were hurt.
Throughout the chat, make an effort to remain calm and collected. Ask them to explain the main reason behind their behaviour toward you if at all feasible, then understand it and provide your argument.
Reporting the incident
You've made an effort to talk to them about their conduct, yet the same things keep happening. This time, inform your immediate boss or any other concerned staff members about the abusive behaviour. Await the company's response to the problem of workplace bullying.
Review company laws and policies
Studies show that many bullies and harassers carry out their actions in line with a company's norms. So it makes sense to check the company's policies and guidelines on the subject. This will help you identify any probable violations that have been made against you and what needs to be done to fix them.
Go for legal action
You should take legal action against the harasser if you believe that their actions are sufficiently offensive and your efforts to stop them are making no difference. Consult a lawyer and ask for guidance to resolve the workplace harassment claim. Just be ready to pay any fees that are associated with the legal service.
Conclusion
Bullying at work could be unavoidable. If you can no longer tolerate an abusive boss, don't be scared to look for luck and safety in other businesses that guarantee a stress-free environment.