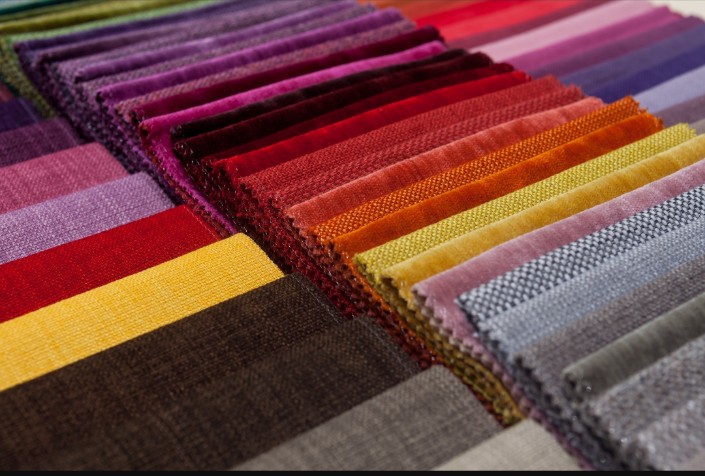 Are you ever left wondering "What is Acrylic fabric?" while you shop for fashion, home decor, or crafting materials?
Acrylic fabric is one of the most popular fabrics on the market. It's affordable, soft, versatile, easy to care for, and available in a variety of colors and patterns. No wonder it's the most widely purchased fabric in the world!
If you're wondering, "Is acrylic fabric OK to wear?" the answer is a resounding "Yes!" But, you should know the difference between acrylic and more expensive fabrics so you can make smart choices.
Here's an acrylic fabric guide: all you need to know, is where to buy it, and how to use it.
The Manufacturing Process
Acrylic fabric is a synthetic textile made from polyacrylonitrile fibers. It was first developed in the 1930s as an alternative to wool, and since then has become a popular choice for a variety of garments, including sweaters, hats, and blankets. Acrylic is known for being lightweight, soft, and easy to care for.
It is also strong and durable, making it a good choice for activewear and outerwear. The manufacturing process begins with the spinning of the synthetic fibers into yarn. The yarn is then knitted or woven into the fabric, which is then dyed and finished.
The fabric is then treated with a chemical process that makes it shrink and wrinkle-resistant.
If you are interested in buying acrylic fabric, you can find places to buy it both online and in brick-and-mortar stores. There is also a website on acrylic furniture that offers a wide variety of high-quality acrylic fabrics at very competitive prices.
What Is Acrylic Fabric Used For?
Acrylic fabric is often used in clothing and upholstery. It is also used in industrial applications such as filters, insulation, and soundproofing.
Others use acrylic fabric in clothing and upholstery. It is also used in the making of fake fur and other textile products.
Additionally, it is usually used in garments that do not require a lot of draping or shaping, such as T-shirts and sweaters.
Care and Maintenance
Acrylic fabric is typically easy to care for. It can be machine washed on a gentle cycle with cool water and tumble dried on low. If the fabric is particularly delicate, it may be hand-washed.
To hand wash, use cool water and a gentle detergent. Acrylic fabric can also be dry-cleaned.
When storing acrylic fabric, be sure to keep it away from sunlight and heat.
The Right Fabric for Your Next Project
Now that you know what is Acrylic Fabric, you can decide if it is the right fabric for your next project. If you are looking for a fabric that is durable and easy to care for, then acrylic fabric may be a good choice for you.
Be sure to check the fabric content label to make sure the fabric is 100% acrylic before purchasing.
If you found this helpful and want to read more great content, check out our latest blog posts now!