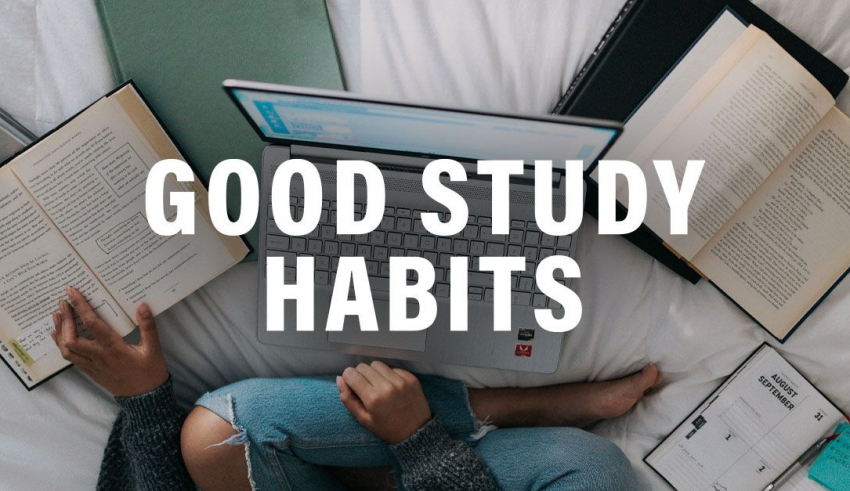 Thirteen great study habits for all students to ensure that you constantly score high grades despite the many challenges associated with pursuing complex higher level subjects.
Are you fond of reading the same book repeatedly without understanding the different concepts contained in it? Are you frustrated because of the grades you score despite spending a lot of time locked up in your room or at the library studying? If you are spending most of your time studying, yet you do not improve your grades, the chances are high that you are not utilizing the proper learning technique. Most students have the wrong perception that long studying hours will make them succeed academically. On the contrary, researchers believe that excellent students spend less time studying. However, they do it more effectively as compared to their peers who study for a long duration. Effective time management skills will assist you in completing your assignments without much effort. However, in case you feel like you are becoming overwhelmed with the number of assignments you are required to complete, you may seek assistance from a custom writing company such as Peachy Essay. The enterprise will provide you with high-quality papers within the agreed deadlines. The following are effective study habits that will guarantee good grades.
Always start early
You should always strive to complete your assignments. If you have pending tasks that are due next week, that does not mean that you should wait until the deadline is due. Instead, it would be best if you began working on them as early as possible since it will help you have ample time to edit and proofread them.
Create a study schedule
If you want to eliminate stress and shift your concentration into completing tasks, you should section your massive pile of assignments into smaller sections. Assigning time for your studies and social life will help you maintain a good work and life balance.
Join a study group
As a student, you will enjoy more rewards by joining a study group. You will get different perceptions of the class materials. There is also a high chance that through working in groups, you
will avoid procrastination. Although studying alone is great, joining a group could help you better understand various complex concepts effortlessly.
Have an adequate amount of sleep
You may have a difficult time sleeping, especially when you have an examination the following day. That is why students are always advised to start planning for the assignments early. When you have an adequate amount of sleep, you will improve your creativity and productivity.
Attend your classes
While in college, you may be tempted to miss a couple of your classes. You may feel like there is no point in attending your lecture sessions, whereas you could go through the pdf notes on the website. One thing students often forget is that they have a lot to benefit from through attending their classes. If you want to get good grades, you should strive to attend all your classes.
Focus on one task at any given time
You will have a difficult time completing anything at school if you are fond of multitasking. One of the disadvantages of multitasking is that you will always have divided attention, and hence, you will take more time to complete a particular task. If you want to complete many activities within a short duration, you should develop the habit of concentrating on one activity till you complete it.
Never assume
Most students do not realize their full potential because they are fond of making assumptions. Apparently, you won't get any assistance if you are always assuming that you know everything. Instead of making assumptions, you should humble yourself and request help from the right people and places.
Have a support system
Human beings are social, and hence, regardless of how much you love studying alone, you will still need friends. Your friends will help you attain your goals effortlessly since they will always advise and give you encouraging words if something bad happens to you. Therefore, always ensure you have one or two friends whom you can trust.
Do not compare yourself with others
Different people have unique abilities. On the same note, what might work well for you may fail to turn out positively for another person. You must have a good understanding of your strengths
and weaknesses. Otherwise, if you keep comparing yourself, the chances are high that you may end up stressed and depressed.
Be responsible
Being responsible means that your behaviour is acceptable to society and learning institutions. It also means accepting the consequences of your actions. A responsible person will learn from their mistakes and take credit for the success. Otherwise, no person would love to befriend someone that is not responsible.
Prioritize your activities and learn what is important
There is no doubt that college life many exciting activities. If you are not careful, you may realize that you wasted too much of your time on unproductive activities. Unfortunately, it might be too late for you to make the necessary changes. Therefore, if you want to get good grades, you must learn how to prioritize your activities. For example, you will need to learn how to reference using the different available styles. If you have a problem using the APA referencing style, you can make it a priority to learn by clicking on this link. By learning such an activity, you will find it easier to write academic papers which will help you improve your grades.
Make good friends
There are two types of friends: the one who will waste your time and the other one who will push you towards attaining your desired objectives. Some friends will always call you when they are going to have fun, attend parties, and drink free alcohol. You may never hear such friends telling you they are in the library or locked up inside their rooms studying. Your friends will make a significant contribution to your final grades.
Make independent decisions
Some students may get excited about college life since it is their first time to have such freedom. Others may develop the habit of making consultations each time they want to make decisions. The truth is that your college experience should teach you or equip you with skills for making wise and independent choices. You do not have to consult anyone for every decision you want to make. Although most students desire to score excellent grades, they are studying using the wrong techniques. The above tips will, without any doubt, guarantee you great grades.