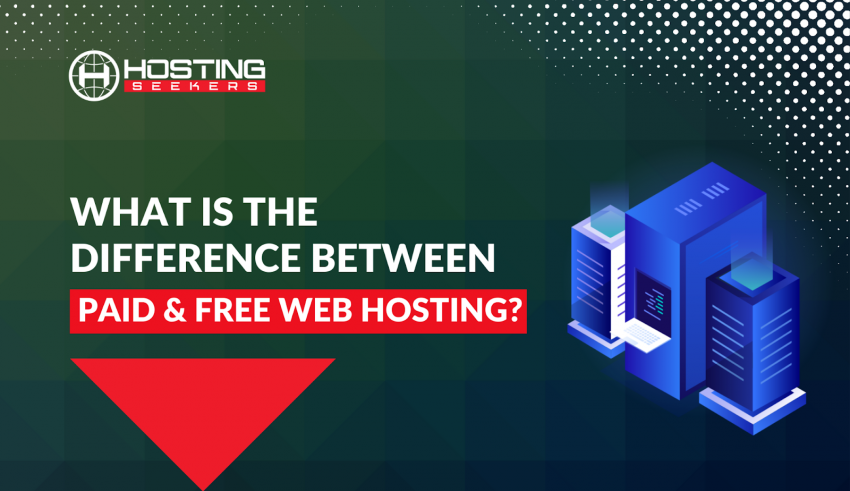 Most things that come for 'free' are just a lure and not everything that costs a fortune is always good.
Just like the concept of paid and free web hosting! Let's delve into both these options to understand their differences.
Having a website is a surefire way to increase your brand awareness & generate sales in the long run. With website development arises the need for a good hosting platform. While you have got a wide range of options to dive into, one of the biggest dilemmas website owners face is whether to go for paid or free web hosting.
Often we are swamped with questions like is paid web hosting more reliable & secure than the free one? Are there any hidden charges in the free hosting plans? And so on…
In this blog, we have discussed the major differences between paid and free web hosting. Give it a read and all your confusion will ease instantly.
Free Web Hosting Vs. Paid Web Hosting
Uptime Reliability
Staying online 24/7 is a necessity for websites. An Akamai study discovered that over nine percent of a website's visitors abandon and never return to a website they find down. Hence, you need a hosting provider that ensures robust server management preventing it to break or go down.
If you choose free hosting services, you cannot always be sure of server uptime. Even if you choose to take free services from a company that claims to be the best VPS hosting provider or shared hosting provider, you won't be assured of 99.99% uptime. On the contrary, when you pay for hosting services, the host will ensure an uptime of 99.95%, which is included in the contract.
Performance & Speed 
According to Google, one out of two visitors expects a webpage to load within two seconds. But if it takes more than 3 seconds, nearly 53% of visitors are more likely to leave the page.
With free hosting services, you get what you pay. Even the most expensive hosting plan may cause performance and speed issues. As such, expecting great performance without paying anything is a delusion.
This risk is usually reduced in the case of paid type of web hosting. Above all, speed & downtime issues occur only for a few seconds which are usually resolved by the hosting provider.
Server Resources
Free web hosting companies put thousands of websites into one physical server. This means each one of the websites gets really limited disk space and monthly bandwidth. This is usually of no concern if you have just built your website or started your business. But as it expands, limited server resources lead to performance issues.
This is not the case with paid web hosting. You can choose from different hosting plans based on your requirement for server resources on a monthly or yearly basis.
Bandwidth & Storage
Adequate bandwidth and storage mean having a strong, well-established infrastructure. And to run it, a genuine web hosting provider will charge some fees. So, when you go for paid web hosting services, you are provided adequate bandwidth and storage space.
Unfortunately, this is not the same with free hosting services. You usually get everything limited. This may cause no problem for a new website with fewer web pages. However, you will need to buy additional bandwidth & storage as your website/business grows.
Search Engine Rankings
Free hosting platforms, in most cases, show unrelated ads and links on the websites. Besides, these platforms are known to be used by spammers for creating dummy/fake sites. Such factors contribute to lower search engine rankings.
This is not the same with hosting a website on a platform provided by a professional hosting company. You will never encounter such issues when you opt for paid hosting services. As a result, your chances of getting higher search engine rankings and better online visibility increase.
Support & Assistance
Free hosting providers do not guarantee support in case you encounter any technical problems. You hardly get a helpful hand from your hosting provider.
Paid hosting providers ensure you get the best assistance any time of the day or night. They will take necessary actions for the smooth running of your website & ensure that the same issues do not arise in the future.
Conclusion 
Deciding between free and paid hosting is mostly based on your business needs. If your website has limited & basic requirements, free hosting is the right option for you. But if you need specific requirements, you should go for paid hosting.