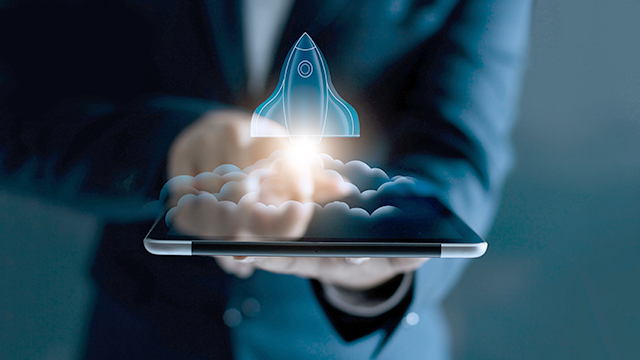 The use of technology is now widespread and well accepted. As a result, the importance of a strong online presence for new and small companies has grown in tandem with the rise of the digital economy. Several reputable, low-cost software development firms may assist you in creating the optimal solution with less effort and expense.
It has become an essential aspect of almost any company's operations. Various software solutions may meet your company's demands, from customer relationship management tools to project management software.
Keeping up with the most recent software developments may help you make more informed choices about product development, operations, customer service, and growth. This article gives you an overview and specifics on several top software. This software may help your staff be more resourceful in their day-to-day operations.
Enterprise resource planning:
Software for enterprise resource planning (ERP) is useful for simplifying operations and increasing productivity. It has emerged as the top option for several start-ups and small enterprises. Its benefits are:
Controlling stock
Monitoring client requirements
To improve their accounting
Preserving information in a single place
Organizations get rid of the many unconnected systems and save time and money. Moreover, the software uses strong analytical tools to improve decision-making and provide it with a competitive advantage. Therefore, it will gain more and more popularity in the upcoming years.
ERPs provide useful information that helps you remain competitive in the market. In addition, by facilitating better administration and increased performance monitoring, choosing the best ERP software accelerates the development of your company.
Delivery management software:
This software may be all you need to launch your business if your primary service is shipping things to customers. Cario organizes your orders, ensures they are delivered quickly and easily, and provides you with useful data in real-time, such as delivery cost estimates and system performance metrics.
Although smaller businesses and start-ups may not generate as many invoices as their bigger counterparts, it is nevertheless important to keep track of them. The advantages of using an invoice generator are:
Producing bills
Verifying Financial Transactions
Notices of approaching bill-due dates
Additionally, it is simple to organize your company's books and prepare them for tax season. Finally, the more efficient your company's billing system is, the more time and money you'll save.
The finest invoicing software for your company is the one you choose after carefully considering your unique needs. These programs keep you updated on sales statistics, inventory levels, client payments, and more.
Project management software:
Businesses and other organizations use it to create plans, monitor progress, and finish projects on schedule and under budget. In addition, it streamlines several operations and provides helpful data on the project's development via automation.
All of the following should be included in any project management software you choose:
Scalability
Finest features
Affordable pricing
Simple to use
Depending on the scale of the undertaking, these programs cater to various sectors.
Automated payroll system:
Payroll processing is the most labor-intensive and crucial part of any company. With a payroll system that runs automatically, you may avoid late fees and save time on computations and payments.
This program safeguards private information and expedites the payroll procedure by calculating payouts mechanically. It also tracks tax payments, sick days, vacation time, and overall performance.
The hours worked by workers are recorded using time tracking software. It is invaluable for businesses since it reveals which workers spend the most time at the workplace.
It's crucial to keep tabs on workers and help them push through obstacles to accomplish their goals.
Consumer complaints software:
Every one of a system's customers may now lodge complaints thanks to this software. This service gives businesses a channel through which they may hear any concerns or suggestions their clients may have. The information is used to make changes to the service in response to customer comments.
Screen recording software:
Users may produce instructional videos and other media using this software. Many people record their screens to utilize later as training materials for different programming languages and applications. Software entrepreneurs may record their screens if they learn anything useful from the video or script, which can be a smart idea. There will be no interruptions in service, even when broadcasting live.
Conclusion:
For new businesses, these are a few of the software options to consider. Planning a new venture requires conversing with the many software available to increase your workforce's effectiveness.