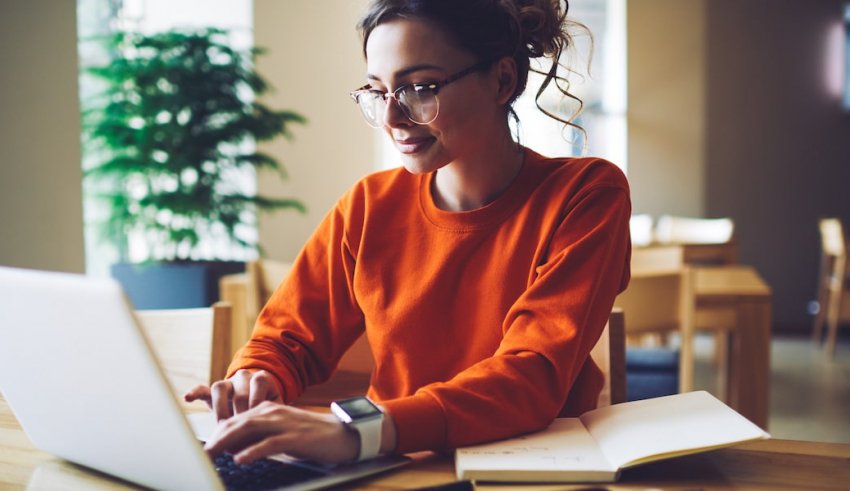 Copywriting is everywhere. In forms of advertisement, social media posts, email newsletters, etc. In digital marketing, copywriting is an essential and valuable skill that helps businesses generate revenue.
Let's know — What copywriting is and how you can become a part of this demanding skill.
What is copywriting?
Copywriting is the practice of writing copy (emails, sales pages, ads) to get readers to take a particular action. For example, when a website asks you to sign up for their newsletter or a webpage offers you a product with a discount, they are all different forms of copywriting.
Copywriting is like hiring a salesperson who works for you 24X7. A sales employee can contact one customer at a time, but with copywriting, businesses reach thousands of customers simultaneously through social media, sales letters, billboards, ads, and more.
Email marketing, search engine marketing, blog posts, and sales funnels are all parts of a digital marketing journey but copywriting is that one powerful glue that holds them all together. Because each has its own goal to achieve, a strong copy is required to persuade a reader to proceed in a specific direction.
Types of copywriting?
There are many types of copywriting, with each having its purpose.
Email marketing still has unbeatable results when it comes to ROI. According to litmus.com, email marketing gives $36 on average for every $1 spent.
Knowing that you must nail your email copy with the following tips:
Write a subject that convinces readers to open your email.
Write a neat copy that offers value upfront.
Always end your email with a solid call to action.
SEO is the practice of ranking high in search engines. To do that, you must provide quality content and a healthy number of keywords and phrases with the correct user intent.
SEO has been the top method for marketers to grow their websites organically. With copywriting, you increase the number of readers landing on your website and convert more readers into your customers.
Brand copywriting is about finding your target audience and connecting with them emotionally with the right choice of words.
As a brand copywriter, you aim to create a copy that touches the heart of your readers. And instead of just selling the product, it should make purchasing a memorable experience.
Social media is critical for any brand to connect with its audience and promote products. However, creating posts and ads on different social media platforms takes different approaches.
For example, a post on Facebook is very different from a post on TikTok. However, with intelligent copywriting techniques, you can still create copy for any channels that take your followers from scrolling photos to your website to buy products.
How to become a good copywriter?
Becoming a copywriter is not rocket science. However, you can become a good copywriter with some skills and deliberate practice. Whether you decide to work with an agency or be a freelance copywriter, the below-given tips will be helpful to push your copywriting career forward.
Develop written communication skills
As a copywriter, you write text for specific purposes. With the guidelines and standards defined by your clients, your job is to write a copy that fulfills your client's needs and communicates effectively with your client's customers.
For that, you should develop a reading habit. This will expand your vocabulary and bring clarity to your writing.
Take some online courses.
Academic qualification is not a requirement to become a successful copywriter. There are plenty of resources on the internet to start with. However, enrolling in some professional copywriting courses will provide structured learning and show you a pathway to walk on.
As a copywriter, you write different copies, such as product descriptions, sales pages, emails, etc. People will see you as a generic copywriter when you write about everything. But if you pick a specific niche to work in, that shows you as an expert in that niche. This helps you find better-paying clients.
Create an awesome portfolio
Clients may ask you for a sample of your work to determine whether you are a good fit. Once you choose a niche, create some copywriting samples that show your specialty in that niche. Then, gather your samples in the form of a portfolio to present to the potential client.
Summary
Copywriting could be defined as the art and science of writing copy that encourages the readers to take a particular action. It's an integral part of marketing that allows companies to grow their revenue by reaching millions of people at once without spending too much money.