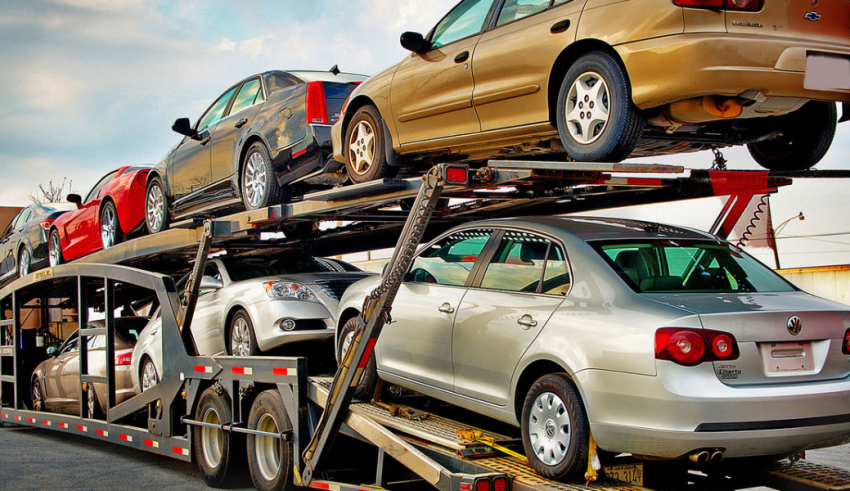 Shipping your vehicle is a better, more time- and cost-effective option than driving it yourself since it eliminates the trouble and risk of damage that comes with driving. Therefore, the decision to export an automobile is the preferable option. With the assistance of experts, moving your automobiles will be a piece of cake.
However, before you hand over your vehicle to be transported from one region to another, you must finish a series of straightforward inspections to ensure that the vehicle is in a safe operating condition.
Take care of minor repairs:
Vehicles should first have any required repairs before being transported. Look for any possible leaks or small cracks and fix them. It is better for everyone if any loose components can be secured or, if at all possible, removed entirely. Even if you don't have the car mended right away, it will be alright in the long run if you simply make a few simple repairs. Before you bring the vehicle, make sure to wash it thoroughly.
Dents, scrapes, and dings are often unnoticeable when covered in a layer of dirt and dust. Therefore, the car should be cleaned completely before the auto transport firm picks it up. If the vehicle is clean when it arrives, any damage sustained during transportation will be more readily apparent.
Your automobile may endure small shocks and jolts during transportation. Therefore, when giving your car a complete cleaning, you must remove any objects that are scattered around in a disorganized manner. The same is true for any air fresheners or change jars that you could have in your car.
In addition, you need to ensure that none of your electrical gadgets, including those that are charging, are plugged in.
Since you won't be driving your car anywhere, there's no need to fill it fully before loading it into the truck. Leave as little gas in the tank when preparing a car for transfer as feasible. That's all the interstate car transport company needs to make load and unload vehicles and park throughout the transportation procedure.
You'll lessen the likelihood of fuel theft if you do this. Moreover, a full petrol tank adds extra weight to your vehicle. The shipment's safety may be affected if extra weight is included.
Inflated or deflated tires pose the same dangers while transporting as they do while driving. In addition, damage to tires can occur if the recommended pressure is not maintained.
Because of this, before giving the vehicle to a transport provider, ensure the tire pressure has been checked.
If you experience a severe bump while driving, your alarm may go off, and you will need to move to the side to fix it. However, it is also possible for the driver to get preoccupied, which raises the possibility of a collision. Therefore, you should disable any anti-theft mechanisms in your vehicle before you leave on your trip.
Protect exterior accessories:
Be sure to remove any customized add-ons, such as a bumper, before transporting your vehicle if there is a possibility that they might crack or shatter due to the height or breadth of the truck.
Sunroofs, convertible tops, halogen lights, and external antennae are just some of a car's moveable or movable pieces that should be locked down or wrapped up before delivery. Otherwise, these parts can either get damaged, moved on their own, or fastened to the vehicle. As a result, your vehicle might be damaged, or worse, your driver or another motorist on the road could be in danger if a loose item breaks away during transport. Also, if your car has an aftermarket turbo installed, such as an is38 turbo kit, it's crucial to inform the auto transport company to take extra precautions to avoid any damage during transit.
Your car shouldn't be unloaded from the auto transport truck until it has been transported to its final destination. Also, don't forget to lock your car to secure any valuables before beginning transit to avoid loss or theft.
If, by some chance, your car sustains damage in the process, the transportation firm will never admit fault or agree to cover the costs. If you want to have photographic evidence of how your automobile looked when you dropped it off for transfer, it's best to do it at the transport company's location before handling your car over to them. Then, it can be used as evidence of the vehicle's condition.
Conclusion: Your vehicle will be transported more safely and smoothly if you follow these simple instructions beforehand. As a final point, shipping an automobile spares you the hassle of traveling without having to drive all the way there, endangering your life and damaging the car.