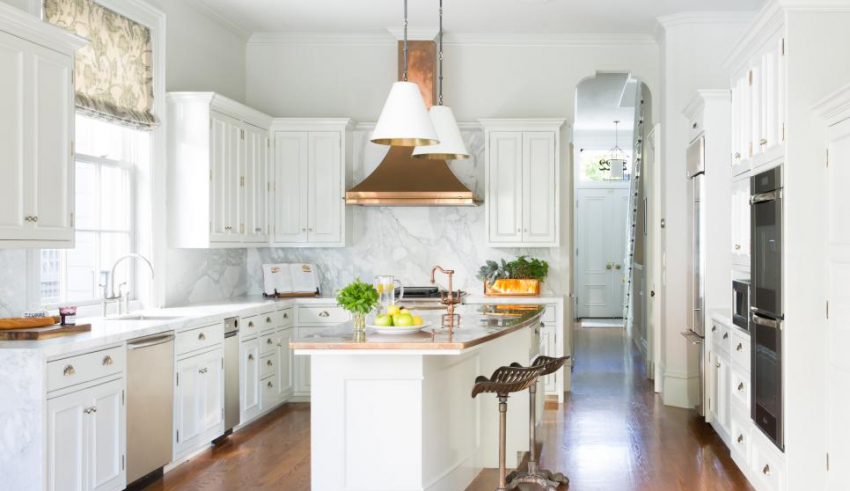 If you're in the market for a new range hood, perhaps you've already seen and fallen in love with copper materials. Copper range hoods are a beautiful focal piece for any kitchen. The elegant designs and sophisticated finishes will really make your kitchen stand out. You also have the advantage of being able to customize a full range of components.
You want to ensure that you're getting a quality range hood that will last you for years to come. Companies like World CopperSmith Hoods produce some of the best copper hoods on the market.
Here are five signs that you've found a company that will give you the timeless look and function that you need:
You find many types and styles to choose from.
You need a range hood that meets your needs. A good company will have range hoods for home kitchens, commercial kitchens, and outdoors and offer mounting under the counter, on the wall, or over a kitchen island. You will also be able to find ductless options if you need one.
Since the appeal of copper range hoods is in the design, you also want to have many style options to choose from to meet your aesthetic and the look of your kitchen. Look for a company like World CopperSmith Hoods that offers a variety of unique styles to choose from. You can choose from a modern, angular design, a more traditional bell-shaped or flared design, boxy hoods that fit close to the wall, or from many other choices.
The range hoods are fully customizable.
Companies like World CopperSmith Hoods make completely customizable range hoods. After you choose your hood, artisans will handcraft the piece to your exact specifications.
You will need to measure the width and height of the range hood to fit in your kitchen and ensure it meets a minimum clearance from the stove. With those measurements, you will know that your copper range hood fits perfectly. Unlike other hoods that come in standard sizes and might leave gaps and require moving walls and cabinets, World CopperSmith Hoods makes the exact range hood you need for your space.
One of the most important customizations is the finish. Copper finishes come in many different metallic and matte colors, from shiny brass and silver, to muted blues, greens, pinks, yellows, browns, and grays. You can also choose textures, including snakeskin and pebbled looks.
World CopperSmith Hoods will allow you to choose different colors for your embellishments. Depending on the hood design you choose, your range hood may come with straps, rivets, crowns, pot rails, and other details that you can custom color differently than the main piece.
World CopperSmith Hoods offers an excellent and easy-to-navigate customer experience.
Customizing so many aspects of your copper hood might seem daunting, but companies like World CopperSmith Hoods make it easy. On the website, you can easily filter for the type and style of hood you need. After you've selected a product, a simple menu guides you through each of the selections you'll need to make.
Instructions on the World CopperSmith Hoods website will tell you how to choose your fan insert type and how to properly measure for unit installation. You will need to choose a fan based on the size of your duct work, or a ductless system if you don't have external exhaust ducts.
If you're still not sure how to navigate your options, the website has a chat option to get customer service help and ask your specific questions. You can also call the company directly as you order.
After you've selected all of the specifications for your custom range hood, World CopperSmith Hoods will send you a digital prototype so that you can see exactly what you're getting and sign off on the details you chose. This guarantees you're getting exactly the product you envisioned when you started selecting options.
Finally, payment and delivery are easy. You pay on the website, just like any other online checkout experience. You choose a delivery option and have your new copper range hood handcrafted and shipped directly to your door.
The range hoods are made of quality materials.
Copper is a stronger metal than stainless steel and will hold up better long term, but only if the company you choose produces range hoods with a high enough gauge. With the right unit, you can also increase the overall value of your home.
Copper is naturally antibacterial and produces a beautiful patina effect over time that will hide blemishes and naturally heal small imperfections. You should look for a company that produces finishes that protect the copper and let the patina through, depending on the look you want. You can have your copper range hood fully refinished, but you should not have to do that often, if at all.
You want your range hood and its functional components to last. The company should offer high-quality insert fans and the best filter options. Although you might have chosen copper for the aesthetic, the functional components of a range hood are extremely important, and World CopperSmith Hoods understands that.
You find yourself extremely satisfied with your purchase and any follow up with the company.
After you've sorted through the many design options, measured for your unit, selected your finishes, chosen an insert fan, and made your order, your relationship with the company should not just end. Companies like World CopperSmith Hoods will continue to support you, offering advice and products to clean your unit and replace parts down the road.
When you choose the right company, like World CopperSmith Hoods, to order a new range hood, you know you're in good hands and that they will work with you every step of the way to ensure your satisfaction. You want a company that cares to get it right, so that when you open that box to your new customized copper range hood, it becomes a memorable part of your life and a wonderful addition to your kitchen.