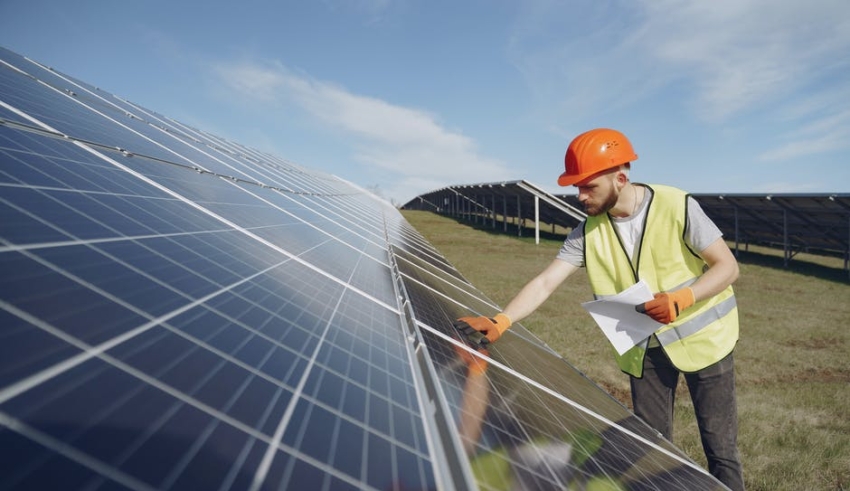 Investing in solar energy systems makes a ton of sense whether you're a homeowner or a business owner. More than 3 percent of the power produced in the United States of America comes from solar panels. The primary obstacle that many face when it comes to getting solar panels is solar financing.
Solar energy systems aren't as costly as they used to be, but they're still not cheap. Working with solar financing companies is one option, but you should explore all your alternatives to get the solar energy system you've dreamed of.
The good news is that you've found the perfect guide to learning more about financing solar panels and the costs you'll face for a renewable energy system. Keep reading for five solar panel financing options today!
1. Cash
Cash is the quickest and easiest option if you want solar panels for your home's roof and yard. If you have the extra money in your bank account and want solar panels, you can afford solar energy without taking out a loan. It's an excellent option if you want to avoid racking up debt.
Paying outright saves your credit score and allows you to start reaping the benefits of your sustainable energy system immediately. You won't need to pay off your solar panels to see dividends from cutting ties with the electric grid. Consider this route if you plan on living in your current home far into the future.
You'll save a ton of money yearly since each electric bill stays in your pocket instead of going to the large energy corporations. You can also benefit from government incentives and tax rebates for solar homeowners.
The most significant benefit of financing with cash is that you'll immediately enjoy the benefits of solar energy. You'll save more money on energy bills while collecting the tax incentive from the government. The drawback is that you'll lose money if you don't stay in the home for years.
2. Solar Loans
Solar loans are a common option when you start exploring your solar financing routes. These loans are dedicated to helping homeowners get solar energy systems installed at their homes for a sustainable energy source. Many homeowners use solar loans with zero money down to get solar panels installed and the system online.
You'll make monthly payments on your solar system as you would with a mortgage or a car payment. It's also crucial to account for interest on your solar loan. It's an excellent option for your family since it effectively replaces your electric bill each month.
The solar loan payments for solar panel financing will cost in the same ballpark as your monthly electric payments. You'll also own your solar panels outright after completing your payments on the loan from the solar companies. For many homeowners, solar loans are the go-to option for paying for solar.
You'll still get to enjoy the tax rebates and government incentives with solar loans, just like if you paid for your solar panels in cash. The drawback is that you need to handle maintenance despite not owning the solar panels yet.
3. Power Purchase Agreements
Leasing solar panels is another option to consider if you're set on helping the environment with sustainable energy sources for your household. This process involves working with a solar company that owns the solar equipment and installs it at your home. You enjoy the benefits of having solar panels, and you'll make monthly payments on them.
You'll never own the solar panels on your roof, but you'll still save a considerable amount of money each year. Some homeowners save up to 30 percent on electric bills, thanks to their PPA. Keep an eye out for PPAs that use a payment schedule, as you can find other options that use a set rate for your payments.
The primary drawback to choosing a PPA is the fact that you're paying for something you'll never own. You won't get to enjoy the tax rebates that solar homeowners receive if you choose a PPA for financing solar panels. You also won't increase your home's value with a PPA for solar panels since transferring ownership is a hassle.
4. Cash-Out Refinance
A home equity loan is an excellent way to finance your solar panels if you're set on green living for your household. A cash-out refinance will provide the cash you need to explore a solar energy system for your home. You can extract cash from your home's equity with a cash-out refinance, which is perfect for paying down debt or making major home improvements.
A home equity line of credit is another path you should consider if you want to take equity out of your home. You can use this line of credit the same way you'd use a credit card to cover your solar energy expenses. It's a great way to get a low-interest loan for your solar energy needs, though the drawback is the application process.
5. Renting
You can also get solar panels for your home by renting them from a solar company. Tesla is the only solar company offering this option, but it offers a low barrier to entry for most homeowners. You pay a monthly rent to Tesla that is much lower than leasing solar panels from other solar companies.
It's a wonderful way to decrease your carbon footprint and save money if you don't have the capital to purchase solar panels outright. Your energy bill will decrease drastically within the first month of renting solar panels. The drawback is that you're spending money on something you'll never own.
Explore Your Options for Solar Financing Today
Knowing your options for solar financing is crucial if you want to reduce your home's carbon footprint while lowering your monthly energy bills. Paying outright for your solar energy system is the quickest approach, but you should also look at solar financing options to get the solar system online with manageable monthly payments. You can also rent or lease panels from solar financing companies.
Check out the rest of our blog if you're excited about more eye-opening blog posts like this!