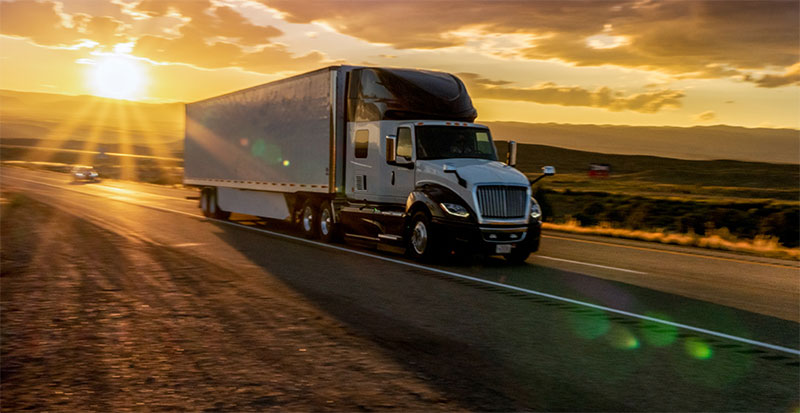 Why does having a good truck mean so much?
A good truck is often one that represents the owner. It is the best of both worlds between a car and a traditional American truck, giving drivers and passengers power and convenience while allowing for a towing capacity or increased payload.
There is just something so attractive and comfortable about driving them or sitting in them. If you are looking to make your truck stand out or make it just a little more convenient, we've got the best pickup accessories for you.
Read further to know more.
1. Tie-Downs Straps
You'll need these to secure your load from tools and equipment in the back of your truck and prevent it from shifting or falling off. There are a variety of tie-down straps on the market, so be sure to choose the right ones for your truck and your needs.
Here are a few things to keep in mind when shopping for tie downs straps.
Type of Load
When shopping for tie downs straps, it is important to keep in mind the type of load that will be secured by the straps. Heavier loads will require stronger and thicker straps, while lighter loads can be secured with thinner and weaker straps.
It is also important to take into account the size of the load, as smaller loads will not require as much support as larger loads.
Weather Conditions
If the straps will be used in an outdoor setting, it is crucial to choose a material that will not be damaged by the elements. For example, polyester and nylon are good choices for outdoor use, as they are resistant to sunlight and moisture.
If the straps will be used indoors, any material will suffice. Make sure that the straps are tight enough to secure the load.
Ease of Use
Look for straps that are easy to adjust and that have a variety of attachment options. Consider how the straps will be used and how often they will need to be adjusted. If the straps will be used to secure a load on a trailer, ease of use is especially important
Choose straps that are made from durable materials and that are weather-resistant.
2. Tool Boxes
Organizing your truck toolbox will make it easier to find what you need when you're on the job. For some essential pickup accessories to help you get started, first, you'll need a good set of toolboxes.
These will keep your tools safe and organized, and make it easy to transport them from one job to the next. Then, you'll need a way to keep your tools powered up. A battery charger is a must-have for any truck toolbox.
Finally, you'll need a way to stay organized. A good set of labels will help you keep track of your tools, and a whiteboard can be used to keep track of your project deadlines. With these essential accessories, your truck toolbox will be ready for anything.
3. Electric Winches
A truck's electric winch is an essential pickup accessory because it provides a way to move heavy loads without help.
Many truck owners use their electric winches to move trailers, boats, and other large loads. Electric winches are available in a variety of sizes and capacities, so it is important to choose the right one for your truck.
4. Truck Bed Covers
Truck bed covers are important if you want to keep your things protected from the elements. It will keep your things dry and protected from the sun and wind.
Soft covers are the most affordable option and are easy to install and remove. They offer good protection from the weather and are available in a variety of colors.
Hardcovers are more expensive, but they offer the best protection for your cargo. They're also more aerodynamic, which can help improve your fuel economy.
Retractable covers are a good middle ground between soft and hardcovers. They're easy to use and offer good protection, but can be more expensive than soft covers.
5. Tailgate Guards
They protect the tailgate from damage and wear, and keep the elements out. Choose a tailgate guard that is durable and easy to clean.
They can also help protect your tailgate from scratches, dents, and other damage. You can get a cover for your tailgate. This can help keep your tailgate clean and weatherproof.
6. Mud Flaps
This accessory protects the vehicle and its passengers from mud, debris, and other road hazards. There are a wide variety of mud flaps available on the market, so it is important to choose the right set for your truck.
Factors to consider when choosing mud flaps include size, material, and design. One of the most popular types of mud flaps is rubber. These are durable and offer good protection against mud and debris.
They are also relatively easy to clean. Another popular option is plastic mud flaps. Plastic mud flaps are less durable than rubber flaps but are often less expensive.
7. Running Boards
You will need a set of brackets to mount the running boards to your truck. These brackets will vary depending on the make and model of your truck, so be sure to consult your running board retailer or the manufacturer to get the correct brackets.
Additionally, you need a set of hardware to attach the brackets to the running boards. This hardware will also vary depending on the make and model of your truck and running boards, so be sure to get the correct hardware from your retailer or manufacturer.
Lastly, you'll need a set of end caps to seal off the ends of the running boards and provide a finished look.
8. Hitch Receiver
It is a great way to add functionality to your truck. With a hitch receiver, you can add a variety of accessories to your truck including a trailer hitch, a winch, a bike rack, or a cargo carrier.
Make sure that the hitch receiver is compatible with your truck. In addition, you need to decide what type of accessories you want to add to your truck.
Taking Pickup Accessories to a New Level
Based on the information above, if you're looking for pickup accessories to style up your truck, there are a few key items you'll need.
A bed cover is a great way to keep your cargo clean and dry, while a set of bed rails or a headache rack can help protect your truck bed from damage. Whatever accessories you choose, make sure they're built to last.
Visit our website for more articles and see what we have to offer.