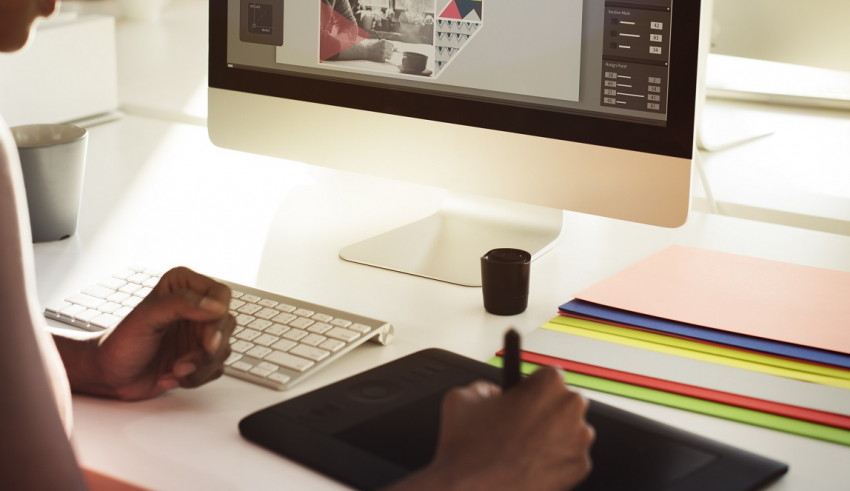 An image's aspect ratio and resolution directly affect the visual perception of your project. For example, distorted, stretched pictures look displeasing, while well-defined, proportional images attract attention. That's why digital creators manipulate and adapt visuals in graphics editors. And this process often includes resizing. But what can you do if you are just starting out and know nothing about editing?
Simple, user-friendly online tools can easily change image size and improve quality. You don't need in-depth design skills to master them, while automated picture processing takes only a few seconds. In this article, you'll find three online tools suitable for the task. Keep reading!
Why do you need to resize your pictures?
Different online sources and design projects might pose specific technical requirements for photos. For example, the optimal image size for Facebook posts is 1200x630px. And if your picture is bigger than 2048x2048px, the platform will automatically decrease its quality. When posting photos on Instagram feed, you must fit into 1080x1350px; otherwise, the system will crop some of your image parts.
Designers and online creators often use multiple social media platforms to build their content marketing. Therefore, they need to be familiar with the requirements of each platform and be able to adapt their visuals to a specific source.
How to resize your image online
The easiest way to rescale pictures and boost their resolution is to use web-based resizers that provide simple and user-friendly functionality. Just upload your file, set new dimensions, and get the result. To ensure your picture format changes proportionally and the number of pixels doesn't decrease, use AI-powered upscalers. Besides automated resizing, they also enhance your image quality and fix defects.
Top photo resizing tools
Depositphotos Image Upscaler
Depositphotos Image Upscaler is a free tool for enlarging images and doubling their resolution in a click. It uses AI-based algorithms to recognize and sharpen objects, reduce excess noise, eliminate blur, brighten colors, and upscale pictures automatically. This way, you can achieve a striking HD result even when manipulating images with poor quality. The tool supports raster photos in JPG and JPEG format that weigh up to 15 MB.
How to resize a picture and increase its resolution using Depositphotos Image Upscaler:
Go to depositphotos.com.
Upload your image, or drag and drop it onto the page.
Wait a couple of seconds for the system to process your file and examine the result. You can move a slider to check out changes in your picture.
Click on the Download Image button to save the enhanced, resized file.
ResizePixel
ResizePixel is a simple and user-friendly JPG image resizer allowing you to adjust picture dimensions online. With the tool, you can set the necessary width and height of a raster photo. ResizePixel allows keeping adequate image proportions when enabling the Fixed Aspect Ratio option. The platform also provides extra features like cropping, mirroring, rotating, compressing and converting your visuals to other formats in a single workspace. It's compatible with JPG, JPEG, PNG, WEBP, GIF, BMP, and TIFF files. Moreover, ResizePixel is entirely free to use.
How can you resize your images using the tool?
Go to the ResizePixel official website.
Select the Resize Image option, upload your file, or drop it onto the page.
Input new width and height values and click on Resize to accept changes.
Click on Go to Download → Download Image to save a new JPG image version.
iLoveIMG
iLoveIMG is a photo editor with advanced functionality, including a quick online image resizing option. You can set up new picture dimensions by percentage or pixels. Designers and content creators will also appreciate the batch processing feature, which allows manipulating multiple files simultaneously and in a single workspace. iLoveIMG Image Resizer supports numerous image formats: JPG, JPEG, PNG, SVG, and GIF. Use it to enlarge, compress, crop, convert, stamp watermarks, and rotate your pictures.
To resize JPEG images online with iLoveIMG, follow these steps:
Open the photo editor in your browser.
Select the Resize Image option and drop your file onto the page. You can also upload images from Google Drive or Dropbox.
Choose the By pixels or By percentage resize option and enter new dimensions.
Click the Resize Image button.
Download the processed picture on your device, save it to your Google Drive or Dropbox, or share the download link.
Conclusion
Designers, content creators, and ordinary users frequently share their visuals on internet sources. However, before posting, they must familiarize themselves with the image requirements for every platform. If the file format or resolution is off, the network's system might remove essential composition elements and decrease its overall quality. Luckily, you can easily adapt any visual to a specific platform's requirements. Web-based AI-powered upscalers perfectly fit this purpose. They allow you to resize JPEG images online, add missing pixels, sharpen objects, decrease noise, and significantly improve the quality of your visuals.