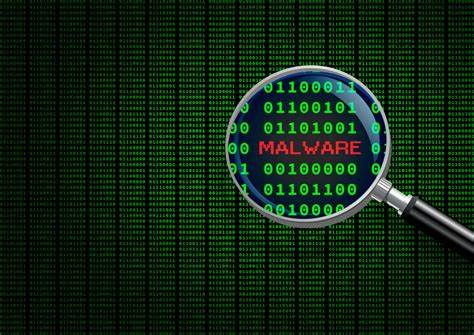 Your smartphone is the one thing you always carry wherever you go, because it's not just convenient but fits perfectly in your pocket.
People often forget that smartphones' functions rely heavily on the internet, such as Rise Broadband internet, which only makes the devices vulnerable to malware. We often think that only our computers and laptops are vulnerable to adware, ransomware, or spyware, when that's not the case.
Your smartphone is equally vulnerable. That said, it can be a little challenging to determine if the smartphone has malware or not. This is usually because people behind this, don't want you finding out that your phone has been infected.
In this article, we'll be sharing some telltale signs that show your phone may be infected with malware. Read on to find out.
Android vs iOS: Which Is More Vulnerable
Android, by design, is an open ecosystem. This has its advantages, but it also makes Android smartphones more vulnerable to malware in comparison to Apple's iOS. If you're an iPhone user, you might think that you have nothing to worry about.
After all, doesn't everyone say that iPhones never get viruses? Wrong. Although it's true that iPhones have fewer chances of getting infected than Android phones, all thanks to Apple's meticulous approval process, this does not mean that Apple iPhones are immune to malware.
Therefore, regardless of whether your smartphone is Android or iOS, it's important to stay conscious of any signs that tell you your phone might be infected.
Signs Your Smartphone Might Have Malware
Here are some signs you should look out for if you feel your phone might be infected:
Pop-Up Ads That Refuse To Go Away
If you've been noticing that there are suddenly one too many apps popping up when you're using a particular app or when no apps are being used, your phone may be infected with malware. These apps tend to generate money when you click them or try to infect you with much worse adware.
Whatever you do, never click on them!
Odd Fees Charged on Your Bill
Take a look at your credit card or phone bills and ensure that you know where each charge is coming from. If that's not the case, then there might be a chance that you're a victim of a scam. This only adds unnecessary services to your mobile phone and places the charges on your phone bill.
Wireless carriers are always being accused of not responding to such queries so that they can add to their monthly percentage rate. Therefore, it's your responsibility to stay diligent and look out for any odd charges.
Overheating of Phone
If you're using your phone as per normal, it shouldn't be hot to the touch. However, there is specific malware that tends to overwork the charging mechanism of your phone. If you realize that your phone's being overheated, it's best to unplug it from its power source and turn it off, as it can explode as well.
Your Phone Has Slowed Down
Your smartphone, just like a computer, has a processor that performs particular computational tasks. If your phone has been hacked, the malware can overwork the internal components of your phone and cause your phone to slow down.
If you've been noticing your phone slowing down, and even crashing at times, there's a good chance that your phone's infected with malware.
What If You Can't Find Anything?
Now, if you still feel like your phone's infected with malware, but can't seem to find it even with the signs shared above, there's still a way for you to find out.
Now's the time to download a good antivirus, especially if you're an Android user. However, never download any free app that has "antivirus" written in its description. Instead, you should choose a trusted antivirus name, such as McAfee. It's highly recommended that you invest in one so that the programs can identify, and delete any malware detected.
Make sure you're connected to reliable internet so that there's no drop in connection. If you're looking for one, you can consider calling Rise Broadband customer service to find out more about their internet plans.
To Sum It All Up
It's important to be conscious of your security, especially when you have so much private data on your smartphones. From pictures to passwords, your smartphone is perhaps the most important device out there. We hope you'll look out for these telltale signs if you fail your phone is infected, and even consider investing in an antivirus program.