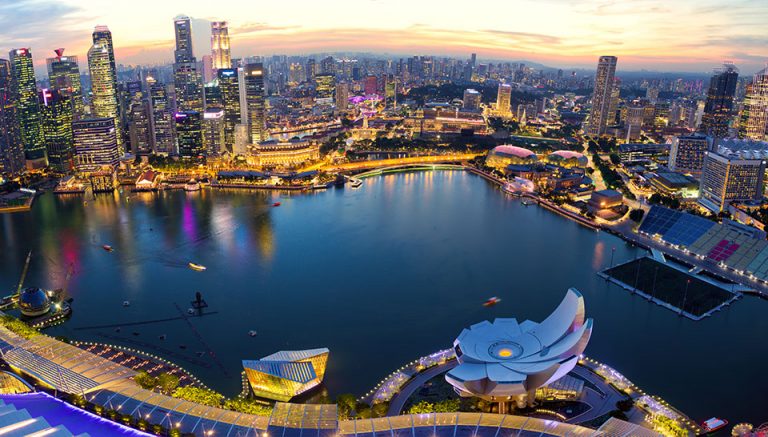 Believe it or not, travel is thought to be more rewarding and trouble-free in the even-numbered years. There is much more to explore as you enter this new decade. It's not enough for a destination to be a nice place to visit; it should be appealing in other aspects too. You may want to choose your travel destination based on an important anniversary, a major themed event, or an activity that you could rarely enjoy anywhere. All you need to do is take out your vehicle and drive to the airport where you can get shuttle services to park it and take your flight without any worries.
It is important to know which destinations in 2020 are most worth your hard-earned money and vacation time this year. This article brings you a list of top travel destinations that should be on the top of your list for the year ahead. From remote islands to classic destinations with new reasons to visit them this year are elaborated below.
Japan:
All eyes are on Japan this year as it is hosting the Olympic Games 2020. Consider staying in Tokyo and take an architectural tour of the city. It is worth exploring more of the country's charming destinations such as Osaka, Kyoto, and the resort town of Beppu, which is popular for its hot springs. It has graceful bridges, temples, and heritage sites. Don't forget to visit the Fukuda Art Museum. Explore the cultural treasures in the Kanto region. Enjoy a serene bike ride around Lake Yamanaka or have dinner by a campfire at Hoshinoya Fuji. Tokyo is going to be a top tourist attraction this year.
Costa Rica:
Costa Rica is famous for maintaining its sustainable tourism. The vast biodiversity of this state attracts tourists who like to see wildlife, spot sleepy sloths, red-eyed frogs, and whales. Costa Ricans live in harmony with the wildlife creatures from ants to jaguars, and they have well preserved their slice of tropical paradise. Also, ninety percent of the energy of the country is generated by renewable resources, meaning it could be rated among the carbon-neutral countries this year. Enjoy yoga retreats and spa experiences or ride a zip line and hike volcanoes. Therefore, Costa Rica has so much to offer for adventure lovers.
The Netherlands:
This year, the Netherlands is all set to celebrate its 75 years of freedom since the end of World War II. To get more bang for your bucks, visit the vibrant Amsterdam and make use of the train network to explore events and celebrations in the other stunning cities as well. Take advantage of online banking whenever you need to transfer money while you are on your trip. If you are short on funds, do some work like truck driving jobs to earn some money before you leave for the trip.
Visit during April and May to take in Liberation Day, King's Day, and Eurovision Song Contest, which will be hosted in the Netherlands this year. Explore the attractions beyond cities by setting out on a network of cycling paths, such as the Wadden Sea and the wealth of nature that this country offers.
Morocco:
Morocco has developed its infrastructure featuring Africa's first high-speed train, and now it's easy to get around in the country by road. The country offers historical attractions along with stylish yet sustainable restaurants and lodging serving up seasonal produce. Enjoy your wellness retreats with yoga and surfing in Morocco. Marrakech is a haven of art, culture design, and architecture, and it has been crowned as the African Capital of Culture due to its rich heritage. You can also escape in the deserted Atlantic beaches, Berber mountain villages, and far-flung deserts in Morocco.