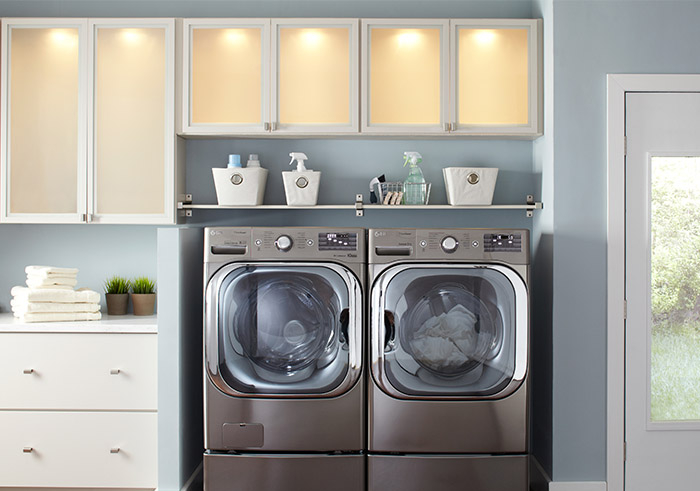 A good washing machine can help reduce the tedious processes involved in doing laundry. Today, several brands are offering top-notch washing machines to the market at prices lower than Rs. 20,000! If you are looking for some of the Best Washing Machines under 20000, we have collated a list that covers it all.
Let us explore some of the best washing machines under 20000 in the market today:
LG 6.5 Kg 5 Star Smart Inverter Fully-Automatic Washing Machine (Rs. 18,490*)
LG Washing machines are known to be extremely durable and have high reliability for their top-notch performance. This LG 6.5 Kg 5 Star is a completely automatic top-loading washing machine that comes with a child lock system and several power-saving smart inverter features, making it one of the best washing machines under 20000. Along with its stainless steel drum, it is dustproof with an antibacterial coating – which makes it a great buy at this price!
Bosch 6.5 Kg Fully-Automatic Top Loading Washing Machine (Rs. 18,490*)
The Bosch 6.5 comes with an anti-vibrate design along with a long shelf life and high-performance features. It also has a Powerwave wash system that works extremely well in situations with low water pressure. If you are looking for smooth and thorough washing with even distribution of the detergent, this Bosch product must be your choice!
If washing machines are getting heavy on your monthly income, you can also save more money with many buy now pay later apps like ZestMoney that offer flexible no-cost EMI schemes with 0 interest and zero down payments!
Whirlpool 7 kg 5 Star Fully-Automatic Washing Machine (Rs. 19,270*)
With a 12 wash program system and a power scrub technology, this Whirlpool 7 Kg fully automatic washing machine is definitely one of the best washing machines under 20000. It comes with smart LED sensors and a spa-wash system that allows smooth and easy washing of clothes without tangles. Consider this washing machine if you are looking at saving both time and energy.
Samsung 6.2 kg Fully-Automatic Top Loading Washing Machine (Rs. 15,100*)
If your laundry needs are limited and you are looking for a machine that proves value for money, the Samsung 6.2 kg top loading washing machine can definitely be your pick. It is fully automatic and comes in a compact size, with unique features like a wobble technology that allows free water flow movement and an eco tub clean feature that minimises chemical impact on the clothes. It is one of the more affordable washing machines that comes packed with features.
Panasonic 14kg Semi-Automatic Top Loading Machine (Rs. 19,800*)
If you are looking for a washing machine to suit a large family, the Panasonic 14Kg top loading machine is for you. While this is a semi-automatic machine, it has a massive capacity of 14 kgs along with lint removal features and auto soak features. The free-standing machine comes with a high rotational speed, making it ideal for a clean wash, even with a large load.
Looking to upgrade your current washing machine or buy a new one? Avail yourself of Buy Now Pay Later Apps like ZestMoney to get the perfect washing machine at extremely affordable rates. Sign up on their website to receive a credit limit instantly to explore various no-cost EMI plans at 0% interest that can make your purchase affordable yet perfect for you.  With Zest, you can also shop with over 8000+ merchant partners on online and offline purchases.
Enjoy affordable purchases with ZestMoney! *Prices can change with the market value.