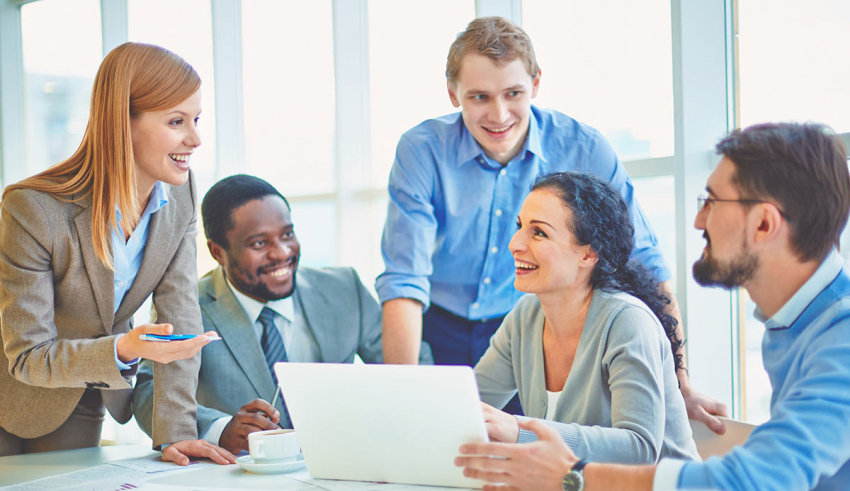 When it comes to engaging your viewer, nothing works better than a video. The website with the best content and graphics will not get the traffic it needs if it does not have a high-quality video. You need to invest in video marketing to get more visitors.
With the free online tools available and an entry-level camera or smartphone, video marketing is well within anyone's budget.
However, it would help if you had a great story or idea for your video. The best video ideas include how-to videos, unboxing a product by customers, or interviews with experts.
Don't forget to include a call-to-action trigger in your video to help the buyer decide what to do next. Your video must provide all of this information to the viewer.
Here are some video ideas that could work wonders for you:
How-To Videos
The most effective way to share your expertise or skills with potential customers is through demonstration or how-to videos.
Buyers want to make an informed decision about a product, and your video helps them make their purchasing decision easier since they now have more knowledge about the product. They understand the pros and cons of a product or service and can capably decide if it is the best option for them.
A how-to video should have a clear message, so prepare your script accordingly. The viewer should feel like they have accomplished their goal, whether it is learning a new skill or understanding how a product works.
Client Testimonials
Your best marketing tool is a well-presented customer testimonial. Nothing motivates a potential buyer more than a positive response from an existing user of a product.
Ask your customers a simple question like how they have benefited after using your product and film their responses.
Combine the client's testimonial with actual footage of what you do to give the video an interesting twist. This adds an exciting rhythm to the video where viewers don't have to listen to the customer just talking continuously for 2 to 3 minutes.
Creating a compilation of customer testimonials with different customer perspectives is also an interesting video idea.
Introductory Videos
Sometimes customers may want to know what goes behind the scenes and the people who make your product successful. It makes them feel like they are part of your family.
To make the video natural and more appealing, let your team members introduce themselves and show the viewers what they do in the company.
Create a script that details the flow of the video. Keep your team members in the loop about the introductory video so that they can share what they feel is important. Make sure, however, that their introduction does not look like it's been prepared in advance.
About Us Videos
You can share your expertise and complete product range in these videos. Besides that, you can answer questions like what you do and why you do it.
You get an opportunity to talk about your passion, and this is something that your viewers can relate to. It is thus a great way to brand yourself and create a strong following on social media.
These videos can also be posted on your website to engage viewers. Your mission or vision should be clear. Don't make it too long, and keep the language professional but jargon-free.
Product Videos
Product videos let you narrate the story behind the creation of your product. You can begin with where/how you started creating the product or what the inspiration was.
The viewer should be able to find answers as to how your product has made your customers' lives better and the problems it has helped solve.
The format of your product video could be either a demo, explainer, or tutorial. Such videos offer greater clarity to customers. For example, explainer videos demonstrate how a product might benefit someone and urge the audience to buy it, whereas tutorial videos offer step-by-step instructions on using products.
Thank You Videos
A simple thank you can go a long way in not only making bonds with existing customers stronger but also showing potential customers how their business will be valued.
These videos can be posted when you reach a milestone like a certain number of customers or on the day your company was founded.
Make the video short and fun. Share a personal experience that you had with the customer to relive the moment. Incorporating photos of customers makes the video more special.
Announcements or Teaser Videos
You could use this medium for announcing a new product or service. The actual product or service will not be shown, but you will be able to generate excitement and buzz with this video.
This is also a great branding opportunity and can be shared on multiple social media platforms to generate hype.
Ask viewers to provide their feedback. They could share their expectations from the product and the features they would be looking for. This can also help you add extra features to improve the user experience.
Adding music to teaser videos with a voice-over makes it more viewable. And as always, inserting a call-to-action button is important.
Explainer Videos
A video explains a product much better compared to text. You can decide the flow of the video so that viewers can follow it like a DIY (Do It Yourself) video. The viewer gets an insight into your product expertise, which encourages their buying decision.
Customize the script based on your target audience. The tone should be friendly yet professional. Use a problem-solution approach and wrap it up using a call-to-action.
Also, remember to promote your video on different platforms to ensure that you reach a wider audience.
Behind-the-Scenes Videos
Customers are always looking for some fun and learning experiences, and the fun element can come from your crew.
You can share your company culture through this kind of video, and having a fun work environment helps in improving your branding.
What sets this type of video apart is you don't need a script. Scenes that viewers have never seen before have high engagement potential. It's also a relaxing and stress-free experience for the viewers since they are not trying to understand how things work but are just watching and enjoying themselves.
You can give your viewers a glimpse of how you plan your product or share the face of your brand through these videos. A friendly face is likely to generate more leads and bring in more customers.
Conclusion
Video marketing helps you share a lot of things with potential customers other than just your products. The audience gets to know you and your team, and if they like what they see, they are more likely to buy from you than others.
Be clear about the objective of your video before you release it. Having a script is important, though sometimes you can be spontaneous and just let your team share their experiences. Make a professional-looking video with online tools and watch your sales grow!