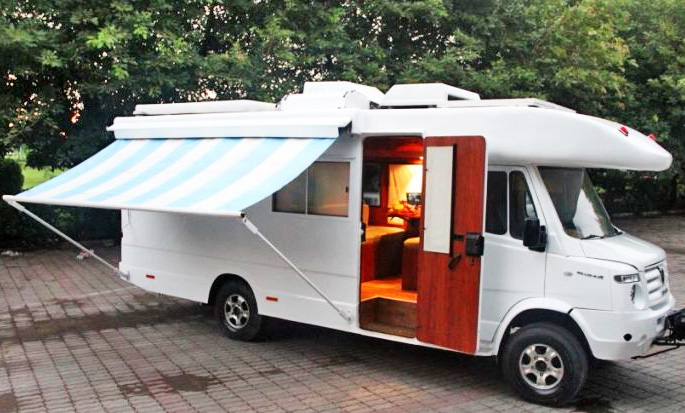 Vacations can help you reset, but pre-vacations planning is a headache. You have to book rooms, look for tickets, go shopping and so many other things. But, most importantly, you have to plan it in advance to save money.
But the fun that comes after makes it all worth it, especially when you have hired a caravan for your holiday.
Most people think a caravan is for people who can travel with a heavy pocket. But here's the truth – caravans help you save on luxury holidays. Read on to know how.
1. The rent is pocket-friendly
While traveling in Caravan, you can save a significant amount on transportation. Not only that, you don't need to spend money on hefty bills for hotel accommodation as you will be living in the Caravan. You just have to pay the rent and gas costs.
You can even buy a caravan to travel freely. One of my friends based in Australia bought one for herself from Lotus Caravans – Australian caravan manufacturers that offer a whole range of caravans.
She told me she was very happy with her purchase because it allowed her to travel anywhere without worrying about ticket bookings, accommodation, etc.
2. Don't pay the travel guide
If you're a travel lover, you surely want adventures on your trip. But it is not possible while traveling on a plane. That's where Caravan comes in.
You can explore all the nearby fields, narrow lanes, hills, and mountains while on it. So why pay the travel guide extra money when you can do it yourself?
3. No need to pay for expensive dishes
To eat healthy and fresh food, you must buy it from a decent restaurant. It can be costly. Plus, if you have a food allergy, consuming any item without knowing the ingredients can be dangerous.
Each caravan has a built-in kitchen. You can go to local shops and buy the required food items to cook your favorite dish. Then, use the saved money to indulge in fun activities.
4. A customized and high-quality ambiance
In case you travel through airlines, you know the business class gets the best experience. But what if you get a business class experience whenever you travel at half price? Yes, it is possible with Caravan.
You can customize the whole van according to your comfort and preference. Be it the color or the seat cushion. You can even pick between silently running appliances or one with sound. The personalization you can achieve on caravans will surprise you.
5. Free from paying the extra charge for extra weight
It is the most annoying part of traveling on a plane. You have to pay extra cash for extra weight.
However, it is valid for the airlines that more weight equals more fuel and more fuel means extra expense. But either way, it creates a hole in your pocket.
On a Caravan, you can take as many clothes and accessories as you want. This is exceptionally helpful for families with kids, and we all know kids can get cranky if they don't get their favorite toys.
6. No additional charge for your furry friend
You have to pay additional charges if you are carrying a pet on planes. Not only that, there are only a few hotels that are pet friendly. Finding a pet-friendly hotel in your preferred location is a nightmare.
For these reasons, many pet parents had to enroll their furry babies in a pet shelter while going on holiday. But not anymore. With Caravan, you don't need to worry about all these issues. There are plenty of pet-friendly caravans available.
This also helps you save money that you otherwise spend on pet shelters.
7. The maintenance isn't as hefty
Driving and maintaining a caravan is not as difficult. Just make sure you are buying or renting from a reputed company with plenty of service centers. That way, if you hit a bump with your caravan, you can easily contact them.
Over to you…
Now that you understand all the benefits, what are you waiting for? Go all out and book a caravan for your holidays!