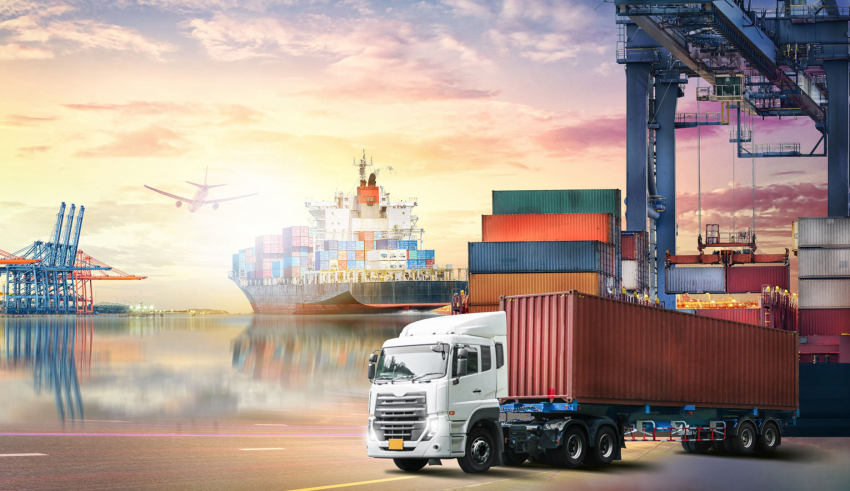 If you ship or carry freight, you know there are many moving parts in the process. Any little mistake such as a gap in communication, delay in freight, or damage can cost big money to your business.
You can save yourself from these situations by hiring a freight broker who takes care of all the necessary things.
Who are freight brokers?
A freight broker is an individual or a company that facilitates between shippers and carriers. They ensure everything goes smoothly between the shipper and carrier and that the shipment arrives safely and on time.
Most shippers prefer to work with freight brokers because it saves them a lot of time they could waste negotiating with carriers, planning, and tracking freight. Also, miscommunication between the two can lead to delays in the shipment, and for seasonal shippers, this can be a significant loss in their business.
Freight brokers work with multiple carriers and shippers and have an extensive network of people. They offer you lower rates. They help improve delivery times, prevent damage, and increase efficiency in the overall supply chain.
How can freight brokers help with your freight needs?
As we know, the rising cost of transportation is a big challenge for businesses. Freight brokers can save you time and money, allowing you to focus on growing your business and not worry about timely delivery.
As your business grows, you might not have time or staff to manage the whole work and maintain the same quality. Therefore, you may consider a freight broker, which makes your life easier.
Below are some points to justify how freight brokers can help you with your freight needs.
If you are working with experienced freight people, you are guaranteed to have your freight arrive on time. Little hurdles are not uncommon in transportation, and shippers often face this problem while working with the carrier. Freight people will choose the best and fastest way of transport after understanding your needs.
Let's say you are in a seasonal business where you export goods overseas only before a festival. In that case, finding a reliable carrier within your budget could be a mess. Freight brokerage helps you by providing flexibility of options.
They save you money and resources.
Freight brokers save you a lot of money you could've spent on hiring a team, their monthly salary, paid leaves, insurance, and training.
Not only the team but there are other investments too, such as a space to work, computer equipment, expensive software, CRMs, etc.
Freight brokers have a vast network of carriers specialized in various equipment types. Your broker will supply you with the best solutions as your shipping needs increase. Having the assistance of a freight broker gives you a feel of having your own transportation department.
They provide technological solutions.
Freight brokers are in regular contact with carriers and transporters. Their constant touch with these people keeps them updated about their requirements. An expert freight broker with years of experience understands where a gap may arise between two parties, and they fill that gap with their technological solutions.
They can provide you with track and trace options or give you a dedicated panel to manage all your shipments. So you don't have to call ten times, send emails, or sign in to sites to know the status of your goods.
If you distract yourself from your ongoing business dealing with freight transportation, why not hire an expert to do it for you who has experience doing the same thing for years?
Since freight brokers work with transportation, carrier, and legal teams on a daily basis, they are proficient in their work and are well prepared for any circumstances that may arise during the freight shipment.
They deal with issues on your behalf.
We all hope for good but can't deny that everything is not in our control. There are some situations when things might go wrong, such as delay, damage, or wrong evaluation of your goods. Freight brokers play a vital role in making the situation streamline and smooth with the transporter.
Brokers will also handle the legal procedure of the transportation, including claims, agreements, stock issues, and documentation.
Summary
Freight brokers remove a few things from your plate. Finding a suitable carrier, which comes under the budget, and gives the flexibility to meet your requirements, takes a lot of effort. Your wise decision to partner with the freight broker could benefit your business.