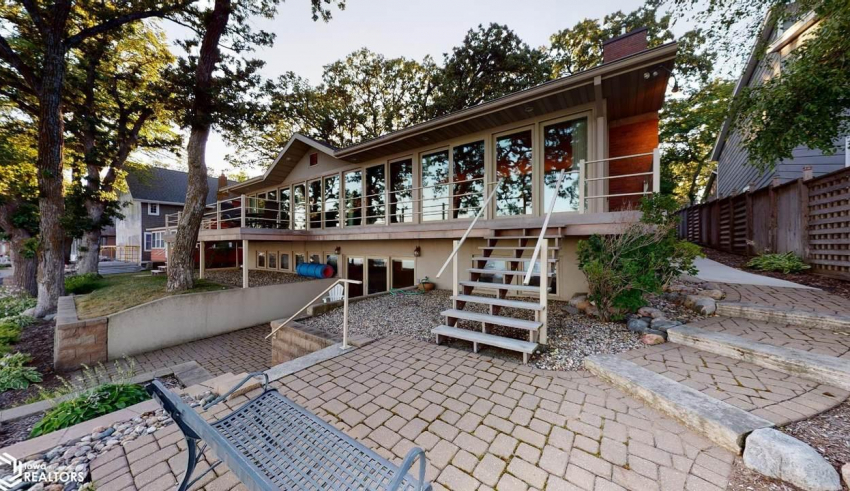 In today's world, real estate marketing is more important than ever. With the internet, potential buyers can find properties from the comfort of their homes. This means that realtors need to be even savvier when marketing their listings.
Fortunately, plenty of ways to get your name circulating without going overboard are available. New internet tools are helping agencies worldwide to thrive.
Follow these essential tips to start growing your reputation, and you won't have to worry about the competition anymore.
What Are the Essential Real Estate Marketing Tips?
Certain elements are essential when marketing for real estate. Getting your name out there can be a considerable task. So, how do you get people interested in you without seeming pushy?
Establish Your Marketing Budget
Your marketing budget should include money for online and offline marketing efforts and a contingency fund. This budget should be reviewed and updated regularly.
You can adjust your marketing efforts to stay within your budget and maximize your return on investment. Marketing can be expensive, so it's essential to set a budget and stick to it.
Develop a Marketing Plan
A marketing plan is a document that details the advertising and marketing efforts for a company or product. It is essential to have a well-thought-out marketing plan when starting or to grow a real estate business.
Also, create a timeline. Map out when you will execute each marketing tactic. This will help you stay on track and make the most of your marketing efforts.
Create a Strong Online Presence
With the help of technology, about 51% of buyers discovered the listing of the home they purchased online. At the same time, about 28% purchased their homes through a real estate agent.
Your real estate business needs an SEO-friendly website to create a solid online presence. Your website should be designed with search engine optimization in mind.
In addition to having a website, you should create social media accounts and post regularly. Also, make sure to claim your Google My Business listing.
Invest in Lead Generation
There are two essential real estate marketing tips in lead generation: focus on quality over quantity and ensure your contact information is accurate and up-to-date.
To generate high-quality leads, create informative and relevant content for your target audience, and use targeted keywords to attract the right buyers and sellers. Use a professional email address for your contact information and include your phone number, website, and social media links.
Know Your Target Market
In real estate marketing, one of the essential tips is to know your target market. This means understanding your ideal customer and what they want in a property.
Understanding your target market can better tailor your marketing efforts to attract them. This can help you generate more leads and ultimately close more deals.
There are a few key things to keep in mind when trying to understand your target market.
First, you need to know what type of property they are interested in. Are they looking for a home or an investment property?
Once you know what type of property they are interested in, you can start to understand what their budget may be. This will help you determine the price range to focus your marketing efforts.
Finally, you need to understand what their needs and wants are in a property.
Marketing to Millennial Homebuyers
In this age of technology, use social media to your advantage. This is how most millennials get their news and information, so make sure your real estate listings are on popular platforms like Facebook, Twitter, and Instagram.
Another important tip is to use language that appeals to millennials. They are more likely to respond to terms like "affordable," "starter home," and "open layout."
Finally, don't forget to highlight the home's unique features that will appeal to this demographic, like energy efficiency, innovative home technology, and walkability.
How to Use Social Media Effectively?
The experts all agree that you need to use social media effectively to stay ahead of the curve in real estate marketing. It is a powerful tool that can help you reach a wider audience. Here are some tips to get you started.
Create a Good Listing Description
Your listing description should be informative and catchy. Use keywords that potential buyers might search for when looking for a property.
Get Creative
Think outside the box when it comes to marketing your listing. There are countless ways to get the word out about your property. Get creative and try different marketing strategies.
Don't just post properties for sale—mix it up with exciting content that will engage your audience. Share blog posts, infographics, and even behind-the-scenes photos and videos.
Select Relevant Social Media Platforms
With so many social media platforms available, knowing which ones to use can be challenging.
A good rule of thumb is to select the social media platforms that are most popular with your target market. For example, if you are targeting young professionals, you will want to use platforms such as Twitter and LinkedIn.
If you are targeting families, you will want to use platforms such as Facebook and Instagram. Selecting the right social media platforms enables you to reach your target market effectively.
Lastly, pay attention to the topics and hashtags trending in your industry and use them to your advantage. Make sure you have a strong presence on the major platforms to have good exposure to your potential clients.
For more info, check out this link https://agentfire.com/real-estate-tiktok-guide.
The Importance of Real Estate Photography & Virtual Tours
As a society, we increasingly rely on technology for our personal and professional lives. This is no different when marketing a property for sale or rent. Potential buyers and tenants can better understand a property's layout, style, and features without stepping inside.
Photography is one of the most critical aspects of real estate marketing. Potential buyers want to see clear, well-lit photos of the property.
High-quality real estate photography and virtual tours are now more critical than ever. Hiring a professional photographer will ensure your property is shown in the best possible light. At the same time, a virtual tour can give potential buyers or tenants a natural feel for the space.
Of course, real estate marketing isn't just about pretty pictures. You also must ensure that your property listing is well-written and informative.
Newspaper Advertising Is Not Dead: How To Use It In Your Real Estate Marketing
Many people say that newspaper advertising is dead and that it is no longer worth doing. However, this could not be further from the truth. Newspaper advertising can be very effective if used correctly.
First, make sure your ad is placed in the right section. The real estate section is the most obvious choice, but you may consider putting your ad in the classifieds or business section.
Second, make your ad stand out. Use a large font and bold colors to ensure your ad catches people's attention.
Third, use a catchy headline. Your headline should be attention-grabbing and make people want to read more.
Fourth, keep your ad short and to the point. People's attention spans are short, so make sure your ad is easy to read and understand.
Lastly, use persuasive language. Use strong language to convince people that you are the best choice for their real estate needs.
By following these tips, you can ensure that your newspaper ad will be effective and help generate leads for your business.
Timing Is Everything: The Optimal Time to Market Your Real Estate Property
Another essential real estate marketing tip is to time your marketing correctly. To get the optimal return on your investment, it's crucial to market your real estate property when demand is highest and inventory is lowest.
The best time to do this is typically in the spring when buyers actively search for new homes, and there is less competition from other sellers. However, timing can vary depending on your specific market conditions, so be sure to consult with a real estate agent or other experts to determine the best time to list your property.
These Essential Real Estate Marketing Tips Will Boost Your Sales in No Time!
The real estate marketing industry is an ever-changing game. But following the tips above can help you succeed in this business.
A few things to remember are: first, always put your clients. They are the ones who will be buying or selling a home, so it is vital to make sure that they are happy with the service that you provide.
Moreover, create a strong online presence. This can be done by having a professional website and social media accounts. Make sure to post regular updates and interact with your audience.
Lastly, always be prepared to adjust your marketing strategy according to the latest trends. You can stay ahead of the competition and attract more clients.
If you find this post helpful, please keep reading for more great content.