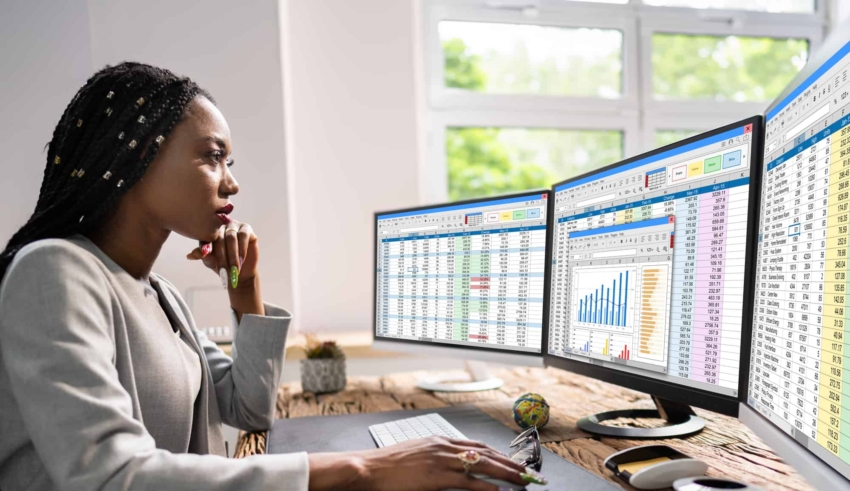 Are you a QA engineer looking to embark on an exciting new career path that combines your analytical skills with the power of data? Look no further! In this step-by-step career transition guide, we will take you from being a QA engineer to a data analyst. Get ready to unlock endless opportunities, dive into the world of data-driven insights, and pave your way toward professional growth. So fasten your seatbelts and get ready for an exhilarating ride into data analysis!
Introduction: Overview of a Data Analyst Career
A data analyst career is an excellent choice for those with a background in quality assurance engineering. Quality assurance engineers ensure that software meets all the users' requirements and are responsible for testing new software applications. A data analyst career requires both technical and analytical skills. As a data analyst, you will analyze data to help organizations make better decisions.
You should know a few things if you are interested in a data analyst career. First, you will need to have strong analytical skills. You will need to be able to understand and interpret data. You will also need to be able to use statistical methods to analyze data. Additionally, you should have strong communication skills, as you will be working with other members of the organization to explain your findings.
According to the US Bureau of Labor Statistics, the job market for data analysts is expected to grow by 28% from 2016-2026. This is much faster than the average for all occupations. As more and more organizations increasingly rely on data to make decisions, the demand for data analysts will continue to grow.
Steps to Make the Switch:
1. If you're interested in switching from QA Engineer to Data Analyst, the first step is to update your resume. Include any relevant skills or experience you have with data analysis, as well as any relevant coursework or training.
2. Next, start networking with professionals in data science. Attend meetups and conferences, and connect with analysts on LinkedIn. This will help you learn more about the field and make valuable connections.
3. Once you've learned more about the field of data science, it's time to start applying for jobs! Be sure to tailor your applications to each position, highlighting your relevant skills and experience.
4. Once you've landed a job as a data analyst, don't forget to continue learning and growing in your new role. Stay up-to-date on industry trends, and continually strive to improve your skillset.
Research and Learn about Data Analysis
The field of data analysis is constantly evolving, and there is always more to learn. As a QA engineer transitioning into a data analyst role, it is crucial to keep up with the latest developments in the field. Researching and learning about data analysis will help you hit the ground running in your new career.
There are many ways to learn about data analysis. One way is to read articles and blog posts on the subject. Many great resources are available online, such as the Data Analysis section of the blog site KD nuggets. Another way to learn about data analysis is to take courses offered by online learning platforms like Coursera and Udacity. These courses can give you a comprehensive overview of different aspects of data analysis. Attending conferences and webinars hosted by experts in the field is a great way to stay up-to-date on the latest trends and developments.
Gather Relevant Experience
There are many ways to transition from a QA engineer to a data analyst role. One way is to look for opportunities within your current company to move into a data analyst role. Another way is to seek out new companies looking for data analysts with a background in QA engineering.
To make the transition, it is essential to assess your skill set and see where your strengths lie. If you enjoy working with numbers and have strong analytical skills, a career as a data analyst may be a good fit for you. It is also essential to have some basic coding skills that come in handy when working with large data sets.
Once you have decided that transitioning into a data analyst role is the right move for you, it is time to start gathering relevant experience. One way to do this is to take on additional responsibilities at work that involve analyzing data. This could include working on special projects or providing insights into customer behavior. If you can demonstrate your analytical skills and show that you can add value to the company through your work, this will improve your chances of being hired.
Another way to gain relevant experience is through online courses or certifications in data analytics. These can help to show potential employers that you have the necessary skills for the job. In addition, attending conferences or networking events related to data analytics can also be beneficial in making connections and learning about new trends in the field.
Get Certified
Many certifications are available to help data analysts hone their skills and advance their careers. The most popular certification for data analysts is the Certification in Business Data Analytics (CBDA) offered by IIBA.
To become certified, data analysts must pass an exam that tests their knowledge of analytics concepts and tools. After passing the exam, they must submit a portfolio of work demonstrating their analytical skills. Once certified, data analysts can use their certification to show potential employers they have the skills and knowledge necessary to excel in the field.
Network and Build Professional Connections
As a QA engineer, you are already familiar with networking basics. You can build connections and maintain relationships with others in your field. However, when you're ready to transition into a data analyst role, you'll need to take your networking skills to the next level. Here are a few tips to help you network like a pro:
1. Attend industry events and meetups.
This is a great way to meet other data professionals and learn about new trends in the industry. Attend conferences, meetups, and events relevant to data analysis.
2. Get involved in online communities.
There are many online forums and communities dedicated to data analysis and visualization. Join groups and participate in discussions to learn from others and connect with people from all over the world.
3. Volunteer for projects.
Many organizations need volunteers to help with data-related projects. Offer your services as a data analyst, and you'll gain valuable experience while helping a good cause.
4. Become a mentor or coach.
One of the best ways to give back to the community is mentoring or coaching others interested in data analysis. Share your knowledge and experience with someone just starting in their career journey.
Challenges and Solutions for Making the Transition
The transition from QA engineer to data analyst can be a difficult one. Here are some of the challenges you may face and solutions to overcome them:
1. Understanding the data. As a QA engineer, you are used to working with code. Data is a different beast entirely. It can be unstructured, messy, and difficult to understand. Solution: Take the time to learn about data by reading books, articles, and blog posts. There are also many online courses available that can help you get up to speed quickly.
2. Analytical skills. As a QA engineer, you are used to finding bugs and errors in code. But as a data analyst, your job is to find patterns and insights in data. This requires strong analytical skills that may not come naturally to you at first. Solution: Practice makes perfect! Use every opportunity you can to practice your analytical skills. Whether working on personal projects or taking on side work for friends or family, the more you analyze data, the better you'll become at it.
3. Communication skills. As a QA engineer, you are used to communicating with fellow developers and engineers about technical issues. But as a data analyst, you will need to communicate your findings to non-technical stakeholders who may not have any coding or data analysis background. Solution: Again, practice makes perfect!
Tips on Finding a Job as a Data Analyst
A data analyst is a professional who uses data to help organizations make better decisions. As a data analyst, you will be responsible for collecting, cleaning, and analyzing data and communicating your findings to decision-makers.
If you're interested in making the transition from QA engineer to data analyst, here are a few tips to help you get started:
1. Define your goals and objectives. What do you want to achieve as a data analyst? What specific skills do you need to develop? A clear understanding of your goals will help you create a roadmap for your career transition.
2. Develop your data analysis skills. Data analysts need strong analytical skills to interpret data and draw conclusions from it effectively. If you're not proficient in data analysis, consider taking online courses or attending training programs to improve your skillset.
3. Build up your toolkit. Data analysts use a variety of tools to collect and analyze data. Familiarize yourself with software programs and database systems commonly used in the field.
4. Stay up-to-date on industry trends. Data analytics constantly evolves, so staying abreast of new developments and trends is essential. Read industry publications, attend conferences, and network to stay ahead of the curve.
5. Get experience working with data sets. One of the best ways to learn how to be
Conclusion
We hope this step-by-step career transition guide has helped help you understand what it takes to move from a QA Engineer to a Data Analyst. With the right combination of business acumen, technical knowledge, and industry experience, you should be well on your way to having a successful career change. Don't forget to keep learning and stay up-to-date with the latest technology so that you remain competitive in the job market. Good luck!
This blog is written by Adaptive US. It is among the world's Most Trusted IIBA Certifications training organizations. We have helped 1500+ students complete IIBA certifications. We are one of the leading IIBA certifications training providers in the last 3 years in a row, 2020, 2021, and 2022. Adaptive US provides success-guaranteed CBAP Training, CCBA Training, ECBA Training, Data Analyst Training, BA Bootcamp Training, AAC Training, CBDA Training, CCA Training, CPOA Training, virtual and on-premise training, question banks, study guides, simulators, flashcards, audio-books, digital learning packs and many more across the globe.