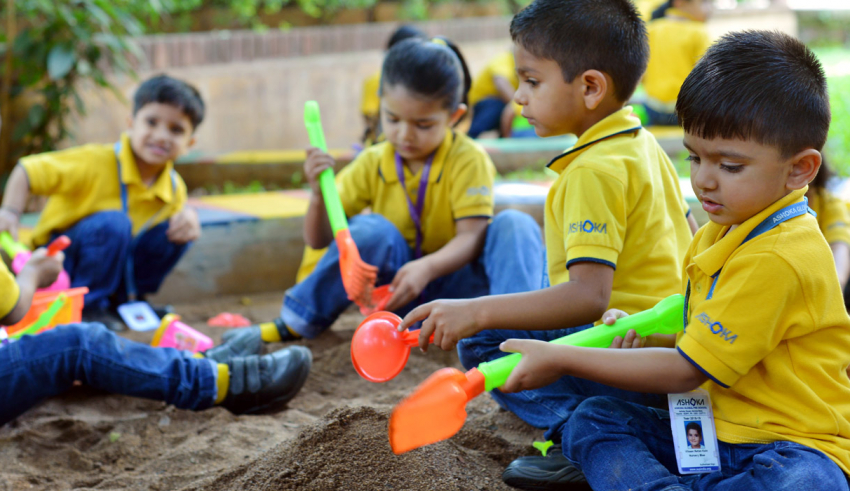 Introduction
Giving your child good pre primary schooling will help them succeed academically. In preschool, they learn to develop a strong foundation in social, pre-academic, and normal life-sustaining skills.
It is the preschool where the self-esteem of a child is developed. A youngster learns to value themselves, their name, their professions, family, and friends.
Overall, a preschool offers an ideal setting for your child to grow and learn skills that will help them succeed in life.
Despite how important preschools are for children, most parents just think of them as just an ordinary institution before sending their children to school.
This is why we are here today, to break the myth of pre-schooling and share its importance. In the article, we will cover how the existence of pre-schooling helps a child with an all-around development.
Social & Emotional Development
A child knows only their family members, especially their parents. So, it is important for them to understand more about social engagements. But, where can they experience that in a safe environment?
It is a preschool that offers an environment to the children where they can interact with others and strengthen their social skills.
Preschoolers learn to interact, make friends, be respectful, care for each other and enjoy each other's company. It is during this phase of their life that children identify "self", their belongings, their emotion, and peer-to-peer connection.
All these activities are extremely important for the development of social and emotional bridges.
Playful Development
Let's be honest; you can't give your child a playful environment to enjoy their day. At most, you can come with them to the playground where they will play on their own. There is no way they will learn socializing skills that way.
But with preschooling, they have many opportunities for holistic development. For example, playing in the sand, swinging with friends, role play activities, and all the other activities that will help build their motor skills. What's more, all these physical activities will ensure a healthy Bedtime routine.
Development of Linguistic & Cognitive Skills
When children are with you at home, they are exposed to only limited sets of vocabulary. But, unfortunately, you can't help it; you are a single person who uses the same vocabulary to talk with your child.
However, a preschool is different. In preschool, your children will get the opportunity to interact with different children and teachers, who will help them to learn new words.
Activities like recitations, storytelling, and singing songs will help build strong vocabulary for your children.
Readiness For Formal Education
Preschooling is all about preparing your child for formal education. You can even say that preschooling trains your child to become accustomed to how schools are. So, when they are introduced to schools and studies, they don't have any problem adapting to them.
Preschooling teaches the children discipline, listening to teachers, respecting the teacher, waiting for their turn, helping each other, and much more.
Preparing For The Actual Academics
One of the important parts of preparing your children for formal education is getting your children introduced to pre-literacy and pre-math skills.
Learning the phonics and the rules of academics playfully helps the children explore their interests.
Finally, Nurture Inquisitiveness
Toddlers are born with infinite curiosity. This is the reason why they are happy to see even the smallest things in action. They have an active imagination that drives them to explore and discover new things and make new friends.
Preschooling helps with early childhood that nurtures inquisitiveness so that the children can become even more effective learners. Well, once you know the importance of primary schools, the next important question is how to find the best for your children. If you are interested in knowing how, reach out to us.