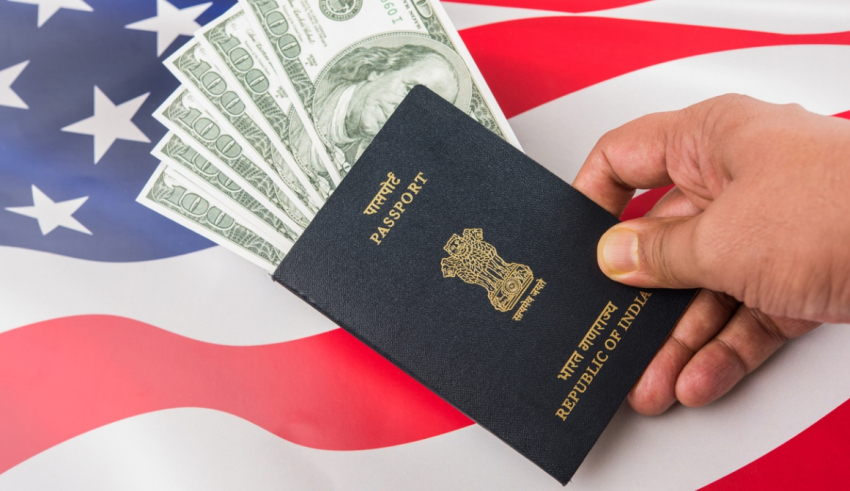 Insurance for your USA travel must be one of your major concerns when travelling from India. The USA is one of the most visited countries due to the immense experiences and cultures it offers to explore. Visiting the USA is on almost everyone's travel bucket list and if you get to check it off your list, do not forget to secure your trip with travel insurance for the USA.
Benefits of Buying Travel Insurance for the USA
It offers travel assistance
The insurance secures you against medical emergencies
Provides coverage against personal liabilities
It offers coverage for accidents
Hijack coverage is provided
It offers coverage and assistance for delayed or missing baggage.
It offers an extension of up to two months in case of medical emergencies.
It covers hospitalization costs in the USA
Visa Application Process for the USA
To apply for a visa to the USA, follow the steps below:
Decide the type of visa you are willing to apply for. There is a myriad of different visas for the USA and a USA vacation one needs to file for a non-immigrant visa.
File a digital application on the official website of the USA visa process.
Pay the visa application fee.
Create your profile and keep your receipt number handy to schedule your visa appointment.
You can schedule the appointment with the US Embassy or the consulate in India within 2 days of filing the online form.
Reach for an appointment on time and carry all relevant documents and credentials.
Post the second round of visa interviews your application will be accepted or rejected by authorities.
Documents Needed for Travelling to the USA from India
Besides travel insurance for the USA, there are several other documents essential for travelling to the USA. Here is a list of these documents:
Valid Indian passport with a minimum validity of six months.
A pre-approved USA visa
A letter explaining the details of your visit to the USA
Confirmed travel tickets
A valid prescription from a doctor if carrying any specific medications.
Travel insurance for the USA with Covid 19 coverage.
Details of people/family you will be staying with or valid hotel bookings
Proof of adequate funds
Factors impacting USA travel insurance
Buying travel insurance for USA travel and getting your vacation secured is the best decision but deciding on the right insurance plan takes time and research. No one plan fits all since the premium and coverage will vary as per your requirements and plans.
The premium for travel insurance is calculated based on the activities you have planned, the duration of your stay along with other deductibles.
Age of traveller: Age is a crucial factor in determining your premium amount. Often younger adults need to pay a lesser premium as compared to older people going with the same plan. The premium goes higher for senior citizens due to the higher health risks involved. The chances of filing a claim are higher and hence, the premium amount increases.
Trip duration: Since the premium amount of USA is calculated on per day basis, it is directly impacted by the duration of your trip. For instance, your premium will be lesser if you are staying for one month as compared to staying in the USA for a year. Precisely, for a longer stay, you need to pay a higher premium amount.
Policy deductibles: While the deductibles in your policy will impact your premium, they will not make any difference to the benefits. All travel insurance plans come with certain different deductibles and hence it is recommended to compare travel insurance plans online and make the right choice.
Coverage type: The premium amount is impacted by the coverage you choose. A basic travel insurance plan will cost less than one that includes additional coverage like adventure sports, crisis response or car collision, etc. if you have opted for higher medical coverage, the premium amount will also increase accordingly.
Destinations you will cover: USA is a vast region to cover and with best-in-class medical facilities, the expenses are also higher. Hence, the region you are planning to travel to will impact the medical costs and it is a deciding factor in your premium amount. Additionally, if your destination covers activities like trekking or hiking, the premium amount will be higher.
Number of travellers: This is pretty obvious. The more the number of travellers, the higher will be the premium amount. If you are planning to travel alone your premium amount will be lesser than that of a family of four for the same duration and activities planned.
Choosing the right travel insurance plan for the USA
When deciding the travel insurance for the USA, you must compare different plans and insurers online and go with the best deal available. However, do not let the cost of the insurance plan be the only deciding factor. Your insurance plan must cover your entire trip and offer comprehensive coverage. There are hundreds of different travel insurance plans available online and hence, do not forget to take into consideration the add-on riders, coverage, and deductibles along with the premium amount. This will help ensure that you find the right travel insurance plan for a USA trip.
Do not get carried away with cheaper plans and lower-priced insurance as the benefits may not be up to mark or cover you entirely. Additionally, the most expensive insurance is also not always the best choice as you may end up overspending to insure your trip and wasting money.
While this may seem challenging initially to find the right plan, it is no rocket science. A little bit of insurance knowledge and research can help you go a long way!
Disclaimer: The above information is for illustrative purposes only. For more details, please refer to policy wordings and prospectus before concluding the sales.