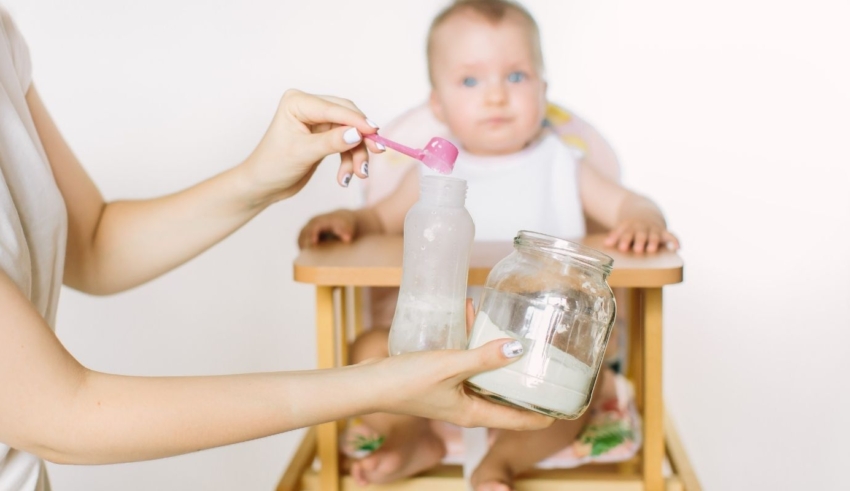 From the first minutes of life, newborn babies need care, love, and, of course, food. And if the baby is breastfed from the first day, the number and frequency of feedings do not matter. But every mother who is faced with the need for bottle feeding asks herself the question: how often and how much? Let's finally find out the answer.
Useful formula feeding guide
Because infant formula is different from mother's milk, it is important to establish a feeding schedule from the very first days. There are already special norms set by pediatricians to ensure that your baby gets the most out of each age period of his or her development to make this easier.
The most optimal calculation formula is as follows: multiply the number of days from birth by 70 or 80. In this case, we use 70 if the child weighs up to 3200 grams, and 80 if it is more. For example, 3 (days) X 80 = 240 grams. The resulting number is the amount of formula for the baby per day.
The further calculation looks like this:
From 10 days to 2 months – 1/5 of the body weight, approximately 700-850 ml:
From 2 to 4 months – 1/6, approximately 750-900 ml:
From 4 to 6 months – 1/7, approximately 850-1000 ml:
From 6 to 12 months – 1/8-1/9, approximately 950-1100 ml.
How to calculate the volume of formula based on the baby's weight
The formula above is certainly not an absolute rule. Every baby and his or her mother need to take an individual approach to this issue. Let's imagine that a boy weighs 4300 grams at 1.5 months. So he should eat about 860 ml of formula per day. And how much per feeding?
During the first two months doctors recommend 8–10 feedings a day, including nighttime. As the child grows up, this number decreases proportionally. To wit:
7–8 times in 2–4 months:
6 times in 4–6 months:
Then 5–6 times.
Returning to our example, a boy who needs to drink 860 grams of formula per day should do it 8 times during the day. So, 860:8 = 107.5 grams at a time.
However, it is important to remember that each situation is completely individual. And only the mother can see exactly how much formula the baby needs to feel healthy and satisfied. The baby should receive enough nutrients and minerals for full and harmonious growth. This problem will definitely be solved together with organic formula at BabyMilkBar. But we have also prepared some useful tips to help you understand whether your baby is full.
Several signs indicate a newborn is satisfied:
Stable and regular bowel movements, without problems with defecation.
Weight gain within the age range.
Healthy and restful sleep.
The child tolerates breaks between meals (especially at night).
These markers will help you better understand whether your baby is drinking enough organic formula. And this in itself affects his overall health. Don't forget that your child is unique, and only you can decide what is best for him or her. But we recommend keeping in regular contact with your pediatrician to get answers to your questions without hesitation and to be sure that your child is healthy and happy.