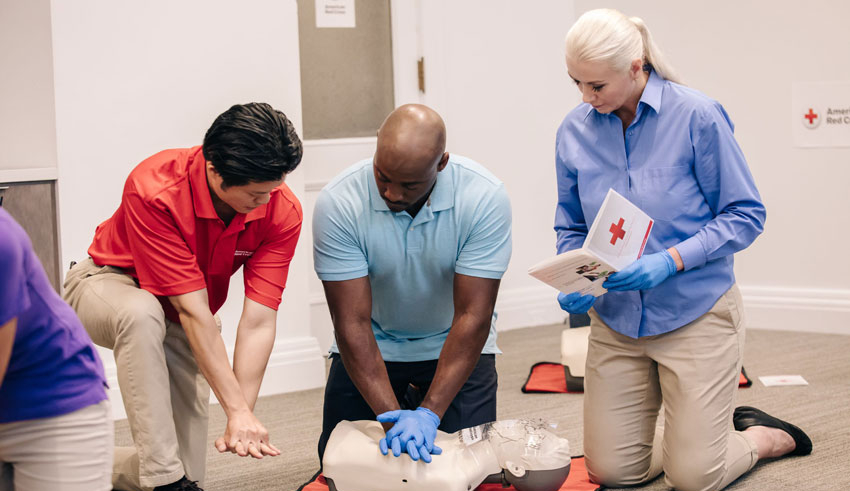 A CPR certification card is required in most professions that deal with emergencies. Suppose you want to be a doctor, policeman, firefighter, security personnel, or athletic trainer. In that case, a CPR certification card is one of the things you need to have to do your job.
Today, getting that certification has been made easier because you can learn and do your exam online. It also takes a short period and is affordable, allowing you to get all the first aid skills you need without spending years in school. Below are the steps to take to be CPR/AED certified.
Find a Good Online School for the Course
Learning online is convenient and affordable. However, it can be pretty challenging, especially when the trainers or provided materials are not easy to understand or interpret. It is, therefore, crucial to get a school with a good reputation for your CPR/AED certification.
Picking the right school determines whether you will have a basic understanding of all the essential concepts. The best school will also have easy learning methods that allow you to grasp every detail quickly.
Another essential thing to look at when selecting a school is the modules taught. Some schools might not have crucial modules like CPR and choking. The modules you need will also depend on the type of emergencies you handle. Click here for a list of some essential modules for CPR/AED certification.
Complete the Required Modules of the Course Online
Note that the CPR/AED certification gives you the credibility to attend to victims in almost death situations. You should therefore take the course very seriously because it helps you save lives. The provided modules will have both an instructor and learning materials to help increase your knowledge of the topics.
You will likely do assessments throughout the training after each module to see how much you understand and what needs another lesson. There are many options for getting your CPR/AED certification course. Buying the course from a reputable school is also an excellent way to help you get CPR/AED certified.
You can look at the manual and the exam before buying the course to see whether the course meets your requirements. Read and practice with the provided materials so that when the exam comes, you will be ready.
Exam and Certification
After the hard work of going through the necessary learning materials, you will be required to sit for an exam and pass. The good thing about the CPR/AED certification exam is that you can do it as often as you want until you pass.
It is also accessible online and covers the things you learned during your training. Once you pass the exam, the CPR/AED certification card will be available as a soft copy that you can print.
Conclusion
It is essential to have life-saving skills because you do not know when someone will need your help. With so many online resources, it is now easier to get a CPR/AED certification and help save lives. Buy a CPR/AED certification course today and become a certified life saver.