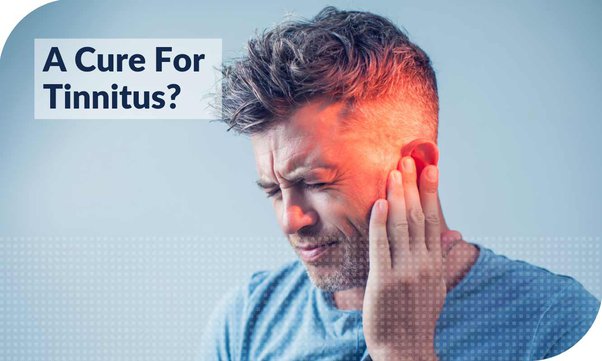 If you have been suffering from tinnitus, you might wonder how to treat and manage it. Here are some options: magnetic or electrical stimulation of the brain, acoustic therapy, hearing protection, or hearing aids. If you feel these options are unsuitable, contact your doctor for a consultation. Listed below are some of the common treatments and their side effects. To find out more, read on!
Magnetic or electrical stimulation of the brain
One of the more promising treatments for tinnitus is magnetic or electrical stimulation of the brain. These therapies reduce the abnormal neural activity in different brain regions, which has been associated with tinnitus. To achieve this, electrodes are placed on the patient's scalp, and electromagnetic pulses are transmitted through the skull to the brain tissue below. The amount of electrical stimulation a patient gives varies depending on the degree of neural excitability beneath the electrodes. 
Acoustic therapy
Acoustic therapy for treating and managing tinnitus is a non-surgical procedure in which tinnitus patients listen to a customized treatment program for two or more hours a day. They listen during times when their tinnitus is the most disturbing. It can be divided into several sessions throughout the day, with the audio stimulus being delivered to the ears using a proprietary medical device.
Some studies have shown that acoustic therapy is an effective way to reduce the impact of tinnitus on a person's life. It may help make the ringing less distracting, but it will not cure the underlying condition. Some people find that special devices on a nightstand or table sound similar to background noise, and others find comfort in using a smartphone app or wearing a sound generator.
If acoustic therapy for tinnitus does not eliminate the ringing, it is crucial to continue adjusting to it. The aim is to gradually increase the exposure to tinnitus while reducing its impact on daily life. A gradual increase in exposure over time helps the brain retrain attentional filters and avoids the stress response. When using this therapy, it is essential to remember that tinnitus sufferers should use it during quiet periods, when they are least disturbed.
Hearing protection
While wearing hearing protection may help reduce your symptoms, you should still consider your lifestyle to reduce your chances of developing tinnitus. Excessive exposure to loud noise can damage the auditory system, resulting in tinnitus. Wear hearing protection or ear plugs if you have to be around loud noise. If you work around loud noises, it is recommended to turn down the volume of the music you're listening to.
While your symptoms may suggest an underlying condition, the first step in diagnosing tinnitus is to seek medical attention. Your doctor may recommend seeing an otolaryngologist, who can perform a hearing exam and identify other possible causes. Depending on your age, a hearing examination may be necessary to determine whether you have a conductive hearing impairment.
The primary role of a family physician is to assess tinnitus and make recommendations. Treatment for tinnitus involves the use of hearing devices. Hearing aids can help you hear environmental sounds better and reduce the loudness of your tinnitus. Many hearing aids feature sound generator options that help mask tinnitus and distract your mental focus. For many people, these devices are essential to coping with tinnitus.
Hearing aids
For those suffering from tinnitus, hearing aids may be a practical solution. These devices gently amplify sounds that are directed toward the wearer. The amplified sound allows the wearer to focus on other sounds that may not be as distracting as their tinnitus symptoms. Tinnitus is one of the most common health conditions afflicting the population, affecting about 10 to 15% of the world's population.
Often, a hearing aid can help to relieve tinnitus by reducing noise. A patient can also choose to use a sound therapy machine, which uses noise similar to natural environmental sounds like ocean waves, falling rain, and white noise. If the sound is too distracting for the listener, they can use low-level music or white noise to help them focus on other sounds. Hearing aids can be used for hearing loss, and tinnitus specialist in Sydney can help them find the best model to suit their needs.
The first step to curing tinnitus is to prevent future exposure to loud sounds. Loud noises can damage the nerves in the ears, causing tinnitus and hearing loss. It is crucial to wear hearing protection or turn the volume down during loud events. Listening to music at high volume can also contribute to hearing loss.