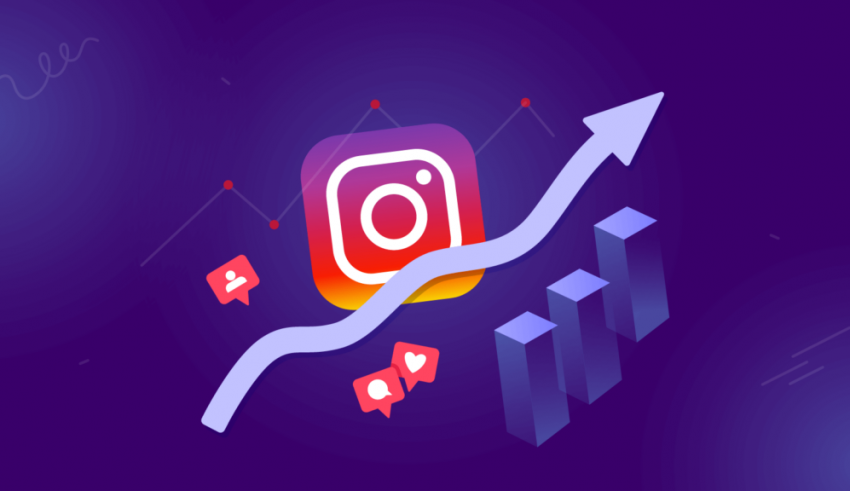 You can assess how well your Instagram strategies are working for you with the use of good analytics tools. You can discover what works and what doesn't. The approach is then refined, with adjustments made to your initiatives to maximize results.
Instagram Insights is a built-in analytics tool that offers details about the characteristics and behavior of your followers in addition to details regarding your feed. Instagram Insights is unavailable for personal accounts, to see your metrics, you must switch to a business account.
Keep an eye on the Reach
The Instagram reach rate is one of the most crucial indicators in Instagram Insights. It lets you see how many distinct accounts were addressed by your content (or profile) over a given time frame. The exposure of your account should be as high as possible.
The wider your reach, the more likely it is that your followers are engaging with the stuff you share. This is because Instagram's algorithm offers users favorite content priority.
In the Reach tab of Instagram Insights, Creator can view a detailed breakdown of the number of followers and unfollowers who have seen their Instagram content.
Reaching more non-followers than followers indicates that you are successfully introducing yourself to new visitors. In a user's news feed and the Explore tab, keep in mind that the algorithm gives quality-engaging material a priority. You are on the right path if more individuals watch your material than follow you.
Check Account Activity
Determine the number of button clicks with Instagram analytics data. Check for "Profile activity" in the Reach tab's footer. You can measure the impact of calls to action by examining the quantity of profile visits, clicks or emails.
Use this information to gain a comprehensive understanding of your Instagram content marketing and the effects of minor adjustments.
Analyze and Modify your posting time
There is no ideal timing to upload on Instagram. Instead, each business has its own ideal posting time. With Instagram analytics, Users may determine the optimal posting time depending on the audience's habits and the performance of the previous content.
With Instagram Insights, Users can see when and at what time their followers are most active.
Review the data from Instagram Stories
Users can monitor reach, impressions, and other statistics just like their posts. They may also view exits, forwards, and other analytics that are unique to Stories.
Learn about Insights of Ideal engaging Content
Explore deeper into particular posts and stories. Analyze what topic led to instagram views and followers, which type of content was most appreciated by the followers, which days your content generated the most engagement, and other Instagram audience analytics.
Improve and experiment with new approaches to share your content. Use Engaging features of Instagram such as Reels and Instagram Live.
Analyze data from Paid advertising
On the Insights webpage, at the bottom, is a section devoted to promotions. You may build an Instagram campaign here and browse ones that are already live.
To browse a list of prior promotions, click to See More. To view the following stats, tap a promotion:
Views of profiles
number of viewers of the promotion
Number of impressions
The quantity of engagements
Audience characteristics
Monetary amount spent
With Instagram Insights, you can assess the efficacy of your Instagram marketing plan without relying on intuition. The Instagram Insights dashboard provides the insight about your profile and the material you've published, such as which formats garner the most interaction and how people initially discovered your content. Instead of the other way around, the data from your Instagram analytics should serve as the source of inspiration for your content strategy. As soon as you feel confident in your comprehension of Instagram statistics, you'll be able to change your plan to produce material that will generate engagement from your audience.
Whatever metrics you decide to follow, having a consistent standard to evaluate your progress against is the single most critical thing you can do for your business.
If you don't have a benchmark, you won't have a reliable starting point from which to measure your progress or identify the points in the execution of your plan at which you witnessed improvements.